Power Book II: Ghost Season 2: Release Date, Cast, And More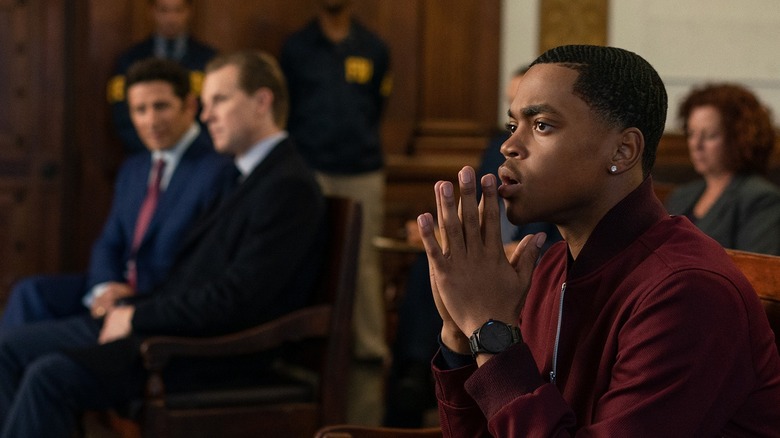 Starz
(Welcome to ...And More, our no-frills, zero B.S. guide to when and where you can watch upcoming movies and shows, and everything else you could possibly stand to know.)
Starz and 50 Cent scored quite the unexpected hit with "Power." So much so that the network doubled down in a big way, announcing several spin-offs that have begun coming to fruition. "Power Book II: Ghost," the first of these shows in the expanded "Power" universe, is set to return this year for its second season. The premiere is mere weeks away, and we're here to provide you with all of the information you need to know to be ready when the day comes.
Here is everything you need to know about "Power Book II: Ghost" season 2.
Power Book II: Ghost Season 2 Release Date and Where You Can Watch It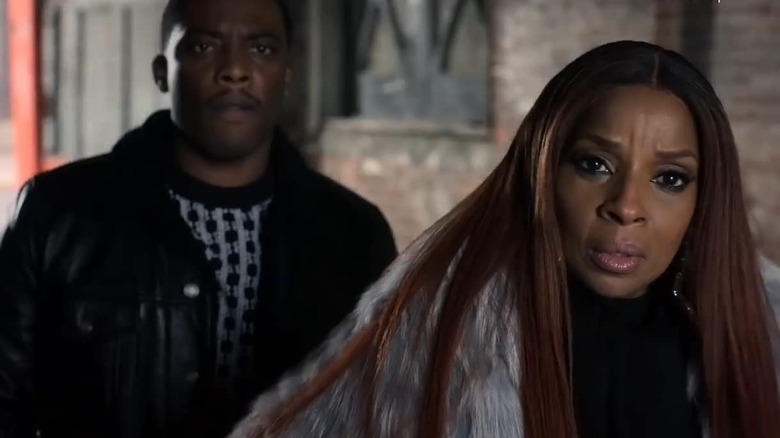 Starz
"Power Book II: Ghost" season 2 premieres on Starz on Sunday, November 21. Viewers have the option to watch the show live as it airs on the premium cable network. Beyond that, subscribing to Starz will allow for a streaming option for those who wish to watch it on-demand after it airs.
What Is Power Book II: Ghost?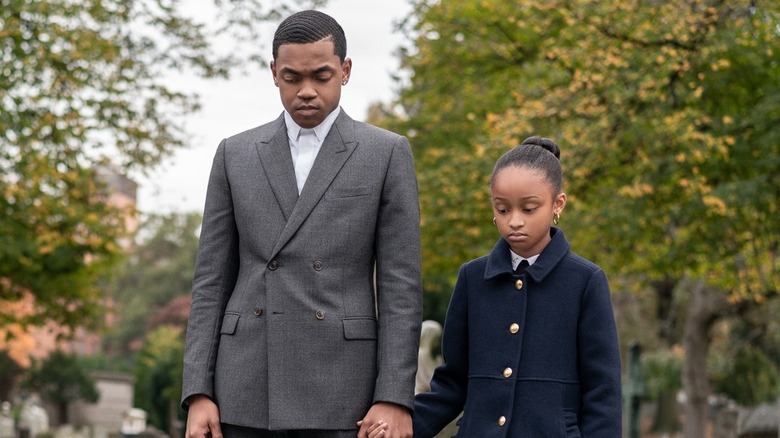 Starz
"Power Book II: Ghost" is a spin-off/sequel that takes place after the events of "Power." The show focuses on Tariq St. Patrick and sees him trying to pick up the pieces of his life as things around him have radically changed. It is part of the larger planned expanded "Power" universe that Starz has in the works.
Power Book II: Ghost Season 2 Showrunners, Crew, and More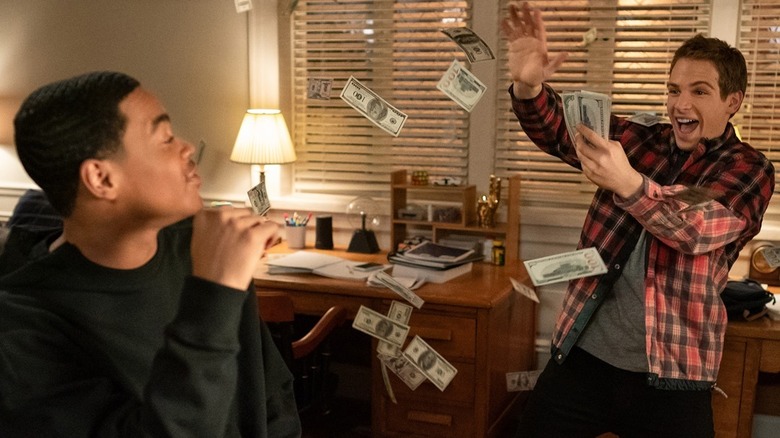 Starz
Courtney A. Kemp serves as showrunner, creator, and producer of the show. Curtis Jackson, aka 50 Cent, is also a key producer, alongside Mark Canton. Chris Selak, Shana Stein, Bart Wenrich, Brett Mahoney, and Danielle De Jesus are executive producers. The show hails from Lionsgate TV.
Power Book II: Ghost Season 2 Cast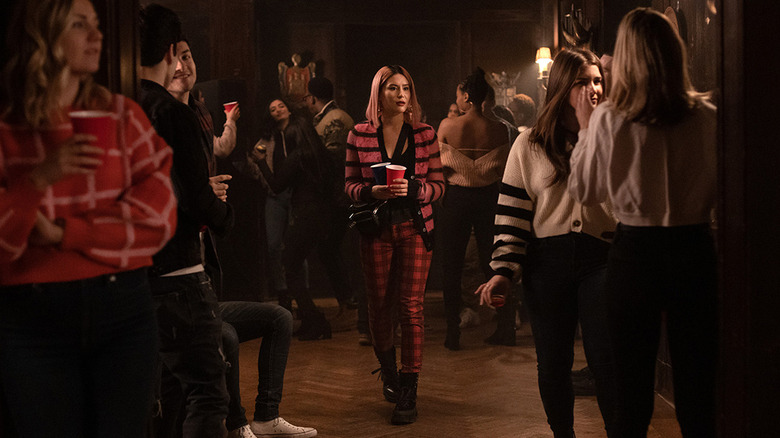 Starz
The cast is led by Michael Rainey Jr. as Tariq St. Patrick. The ensemble also includes Mary J. Blige, Shane Johnson, Gianni Paolo, Daniel Bellomy, Paige Hurd, Cliff "Method Man" Smith, Melanie Liburd, Daniel Sunjata, Berto Colon, Woody McClain, Lovell Adams-Gray, LaToya Tonodeo, Alix Lapri, and Paton Ashbrook. Larenz Tate has also been upgraded to a series regular for season 2, with Frank Whaley being added to the cast.
Power Book II: Ghost Season 2 Trailer and Synopsis
Starz has released a brief teaser trailer for "Power Book II: Ghost" season 2, which we've included above. Though we are likely to get a full-length trailer sooner rather than later with the premiere date coming up soon. Additionally, we have a series synopsis for you to check out below.
Power Book II: Ghost" picks up shortly after the earth-shattering events of "Power" as Tariq St. Patrick (Michael Rainey, Jr.) grapples with a new world order: his father James "Ghost" St. Patrick is dead, and his mother, Tasha (Naturi Naughton), is facing charges for his murder — even though Tariq pulled the trigger. To earn his inheritance, Tariq has to navigate the rigors of an elite university doing twice the work — his and that of a nigh-profile member of the school's basketball team. Truly on his own for the first time in his life, Tariq is forced to split his time between school and hustling to pay for Davis MacLean (Cliff "Method Man" Smith), the fame-hungry defense lawyer who is Tasha's only hope of getting out of jail and escaping prosecution by newly minted U.S. Attorney Cooper Saxe (Shane Johnson). With no better options, Tariq turns to the familiar drug game, entangling himself with a cutthroat family headed by Monet Stewart Tejada (Mary J. Blige). As Tariq tries to balance his drug operation with his grades, love life, and family, he figures out that the only way to avoid the same fate his father met is to become him — only better.