Adventure Beast: Release Date, Cast, And More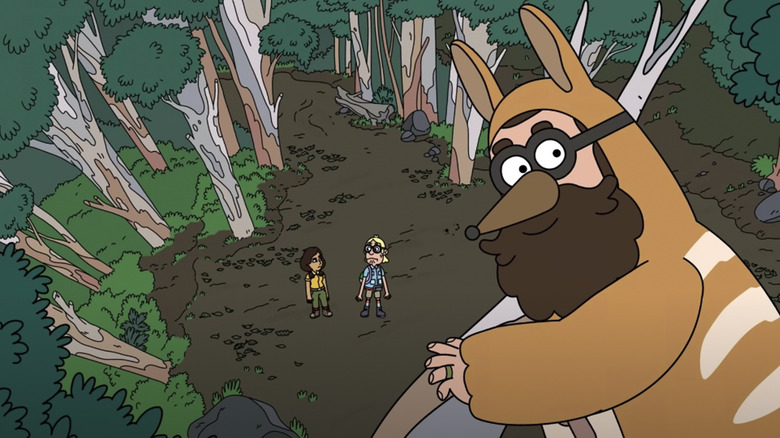 Netflix
(Welcome to ...And More, our no-frills, zero B.S. guide to when and where you can watch upcoming movies and shows, and everything else you could possibly stand to know.)
Netflix continues to invest in animation in a significant way, and the new series "Adventure Beast" joins shows like "Big Mouth," "F is for Family," and "Love, Death & Robots" as part of the streamer's roster of animated projects that are aimed squarely at adult audiences. Here's what we know about the show so far.
Adventure Beast Release Date and Where You Can Watch It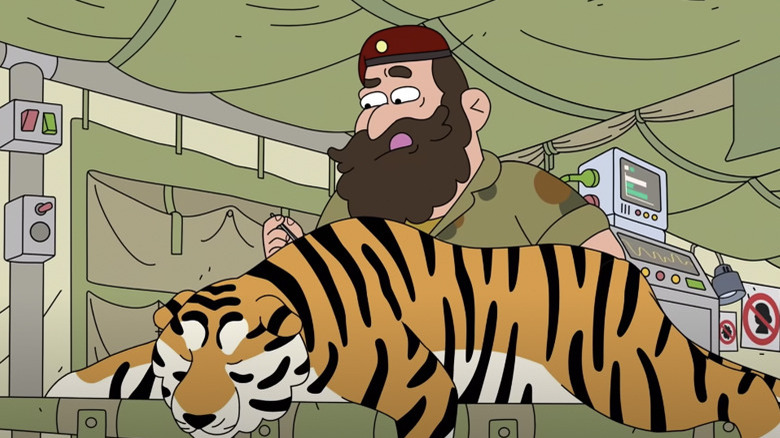 Netflix
All twelve episodes of "Adventure Beast" season 1 will drop on Netflix on October 22, 2021. That happens to be the same date as "Inside Job," yet another new Netflix adult animated series, so late October should be a wellspring of riches for folks who are super into adult animation.
What is Adventure Beast?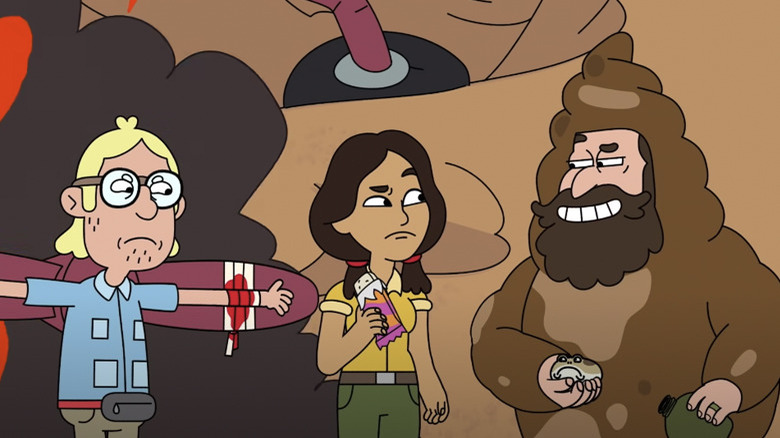 Netflix
"Adventure Beast" is not just a broad comedy, it's also educational – you'll actually learn something in between jokes. The show centers on an exaggerated version of Bradley Trevor Greive, a real-life adventurer, naturalist, and media personality who served as a paratrooper in the Australian army before eventually becoming a best-selling author. In this show, Greive travels the world with his intrepid niece, Bonnie, and his anxious senior field assistant, Dietrich, in an attempt to study and rescue various species of animals. Along the way, Greive teaches us about some of the more off-kilter facts about the creatures that you probably wouldn't see on other nature shows.
Adventure Beast Trailer and Synopsis
"ADVENTURE BEAST is a new adult-animated comedy series about life in the wild that takes us deeper into the wonders of nature than we probably should go. Each episode follows Bradley Trevor Greive, a semi-indestructible wildlife expert who travels the globe studying and rescuing animals. Along the way, he shares with us truly astonishing, sometimes risqué facts that other wildlife shows would be too polite to mention.
BTG is joined on these expeditions by his fearless Junior Field Assistant and favorite niece, Bonnie, and his fearful-of-absolutely-everything Senior Field Assistant, Dietrich. Jungles, deserts, oceans, glaciers... no matter where the mission takes them, the team constantly finds themselves surrounded by all kinds of fascinating animals that are just waiting for the chance to kill them. And, every adventure is told through BTG's unique voice and twisted view of nature."
Adventure Beast Showrunner, Director, and More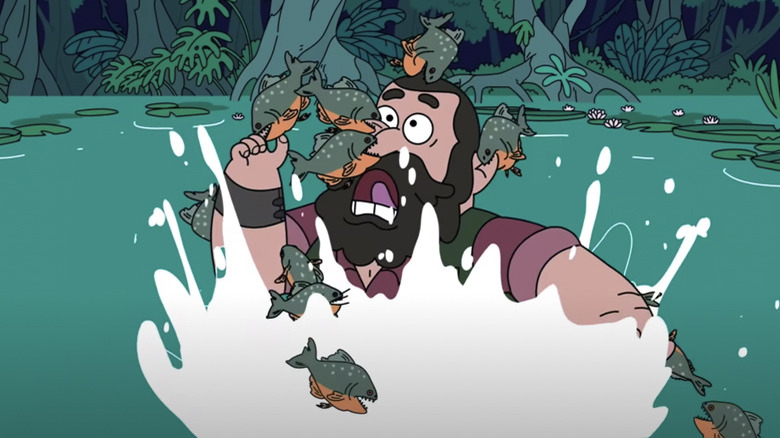 Netflix
"Adventure Beast" is co-created by Bradley Trevor Greive and Mark Gravas, who co-created "CJ the DJ" and directed "Casper's Scare School" and "Mariah Carey: Santa Claus is Comin' to Town." The music for this show is composed by Jason Fernandez ("Castle in the Sky"), and the series is edited by Scott Henry ("Beat Bugs," "Alien TV").
Adventure Beast Cast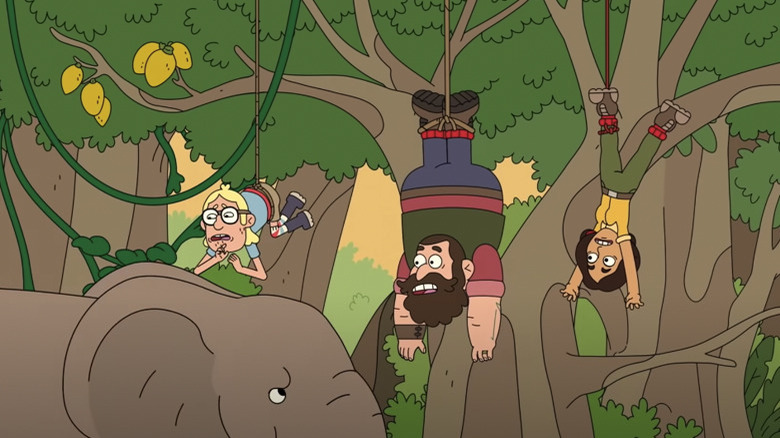 Netflix
So far, only three names have been announced as part of the voice cast. Bradley Trevor Greives voices himself, Bonnie is voiced by Danice Cabanela ("Triple Threat," "Dear White People"), and Dietrich is voiced by Josh Zuckerman ("Sex Drive," the upcoming Paramount+ show "The Offer").