Love Hard: Release Date, Cast, And More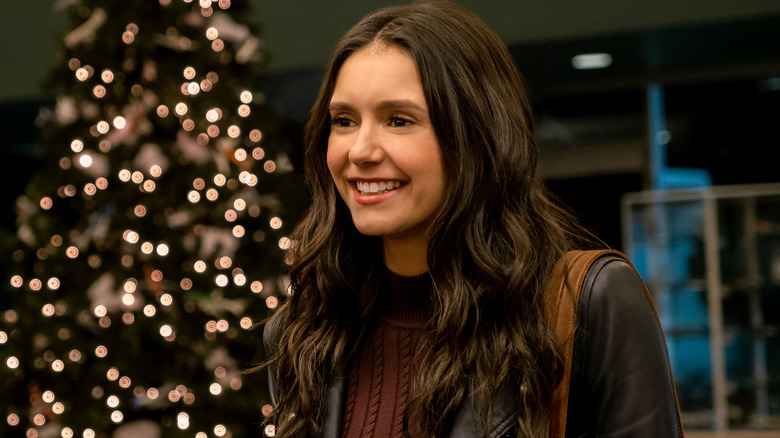 Netflix
(Welcome to ...And More, our no-frills, zero B.S. guide to when and where you can watch upcoming movies and shows, and everything else you could possibly stand to know.)
The holiday season is almost upon us! And Netflix is giving the masses nothing but encouragement with its latest slate of holiday cheer, including the upcoming romantic comedy "Love Hard." Odd title aside, the movie looks like a welcome burst of joy, so here's everything you need to get excited about its release!

Love Hard Release Date and Where To Watch It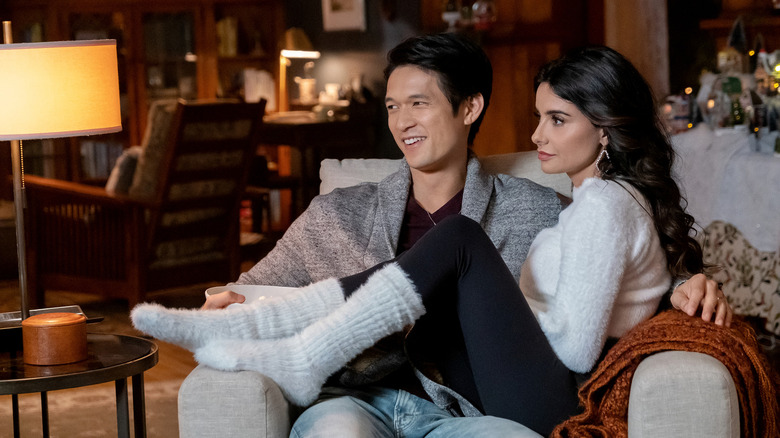 Netflix
"Love Hard" arrives exclusively on Netflix just in time to embrace the holiday spirit. Expect to see the film hit the streamer on November 5, 2021 — but you can always add it to your list ahead of time, to keep an eye out for its premiere.
What is Love Hard?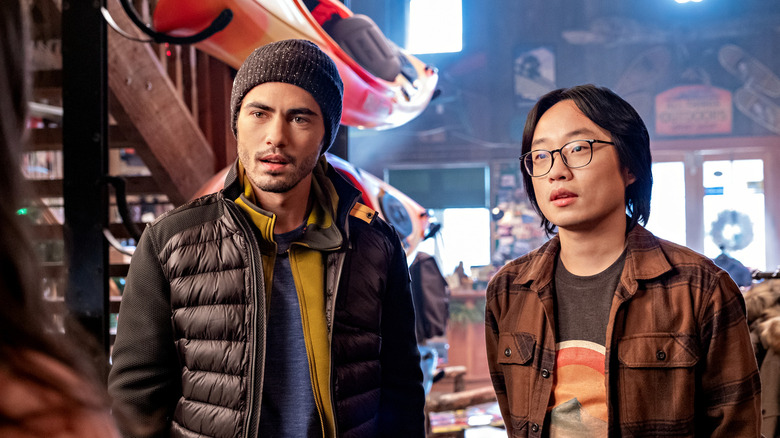 Netflix
"Love Hard" is a Netflix romantic comedy from the team behind 2020's "Holidate." It's another bid to give rom-com lovers everything they want, neatly wrapped in a holiday bow — but with an even wackier scheme. 
The film follows a Los Angeles based woman who falls for a man on a dating app and, very sanely, travels to the East Coast to surprise him at Christmas. It isn't until she arrives that the truth is revealed... she's been catfished! Luckily, her crush not only lives in the same town, but is best friends with the guy who duped her. The pair strike a deal: he'll set her up with his friend after she pretends to be his girlfriend for the holidays. Because everyone knows that fake dating schemes always work out for the best. 
In its initial announcement, "Love Hard" was described as "When Harry Met Sally" meets the Cyrano-inspired "Roxanne."
Love Hard Cast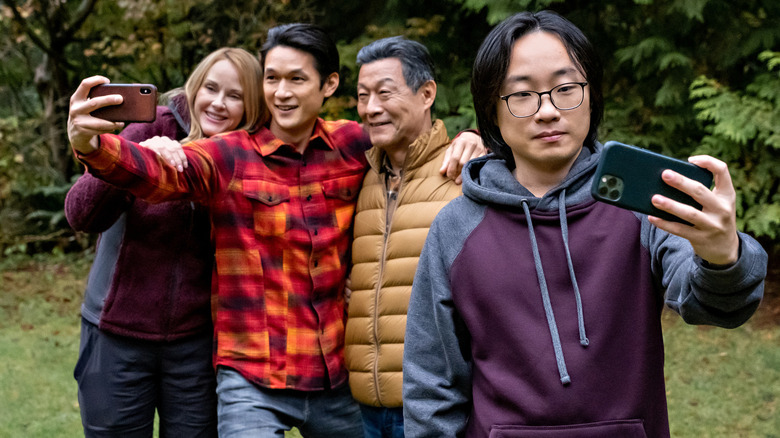 Netflix
Nina Dobrev stars as our hopeless romantic lead, Natalie — unlucky in love until she falls for a stranger online. She travels across the country in the hopes of meeting Tag, whom you might recognize as "Never Have I Ever" star Darren Barnet. Her catfish is none other than his best friend, Josh (Jimmy O Yang). 
Harry Shum Jr., Josh Saito, Rebecca Staab and Takayo Fischer star as members of Josh's family, whom he hopes to impress with his new (secretly fake) girlfriend. The film also features Mikaela Hoover, Heather McMahan and Lochlyn Munro.
Love Hard Director, Writers, and More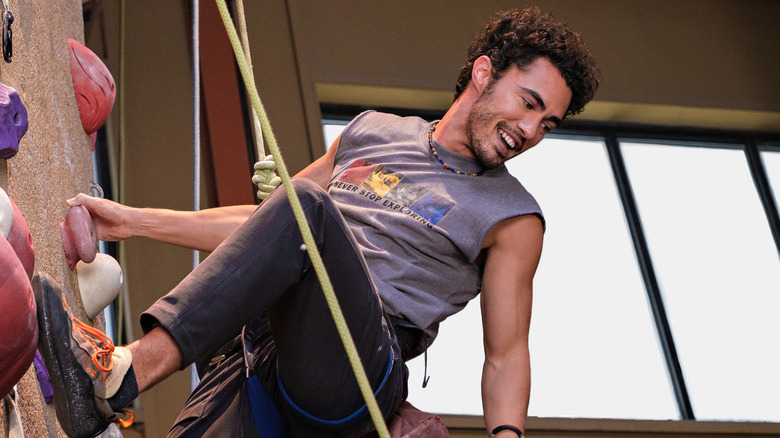 Netflix
"Love Hard" comes from writers Danny Mackey and Rebecca Ewing, who originally wrote the film as spec script and caught the eye of prolific producer McG and partner Mary Viola. The pair produced the film through their company, Wonderland Sound and Vision. Directing "Love Hard" is writer, director and stand-up comedian Hernán Jiménez. Previously, Jiménez helmed the Costa Rican comedy "About Us" ("Entonces Nosotros"), later selected as the Costa Rican entry for Best Foreign Language Film at the 89th Academy Awards.