Broadcast Signal Intrusion: Release Date, Cast, And More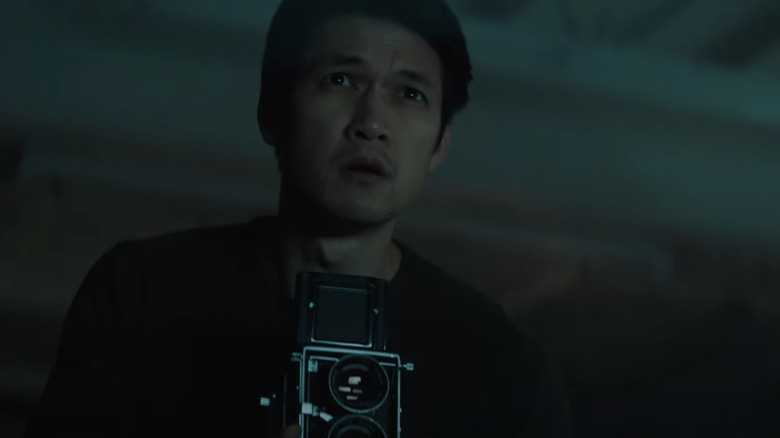 Dark Sky Films
(Welcome to ...And More, our no-frills, zero B.S. guide to when and where you can watch upcoming movies and shows, and everything else you could possibly stand to know.)
The spooky season terror continues with the upcoming release of "Broadcast Signal Intrusion." This suspenseful thriller sees a man spiraling down a rabbit hole as he investigates a very creepy mystery. The Jacob Gentry-helmed horror movie leads us into the twisty world of broadcast hijackers and unsolved murders. To get ready for some mystery solving, here's everything you need to know about "Broadcast Signal Intrusion."
Broadcast Signal Intrusion Release Date and Where To Watch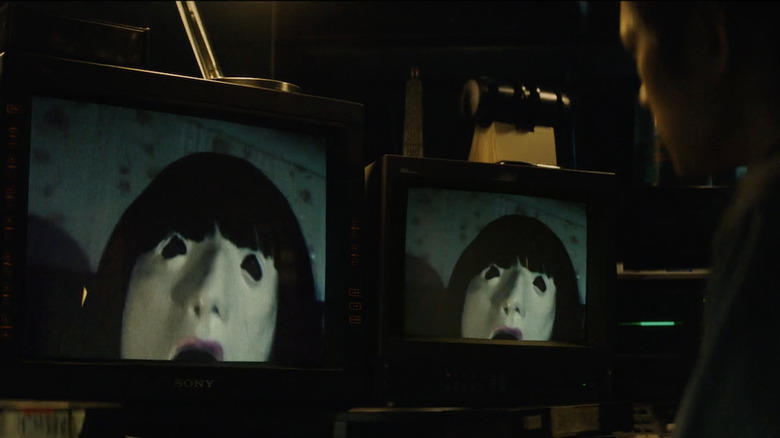 Dark Sky Films
"Broadcast Signal Intrusion" is slated for a limited theatrical and VOD release on October 22, 2021. The film premiered earlier this year at the South By Southwest Film Festival and has since screened at festivals around the world, including Fantasia and London FrightFest.
What is Broadcast Signal Intrusion?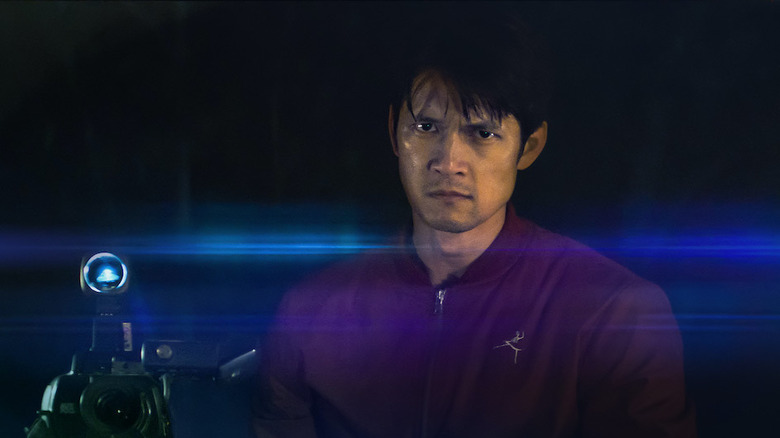 Dark Sky Films
"Broadcast Signal Intrusion" is a twisted journey into the world of a video archivist who gets wrapped up in a dangerous mystery. On the job, he discovers an odd video interruption, later explained to him as a hijacked broadcast. When he learns that there are similar videos, created by the same team of hijackers, he becomes obsessed with the long-held conspiracy theories surrounding the incidents and sets out to find answers. As it turns out, the TV signal hijackings may also be related to a personal tragedy of his. Desperate to solve the case, he spirals down the rabbit hole despite threats and emerging dangers.
Broadcast Signal Intrusion Cast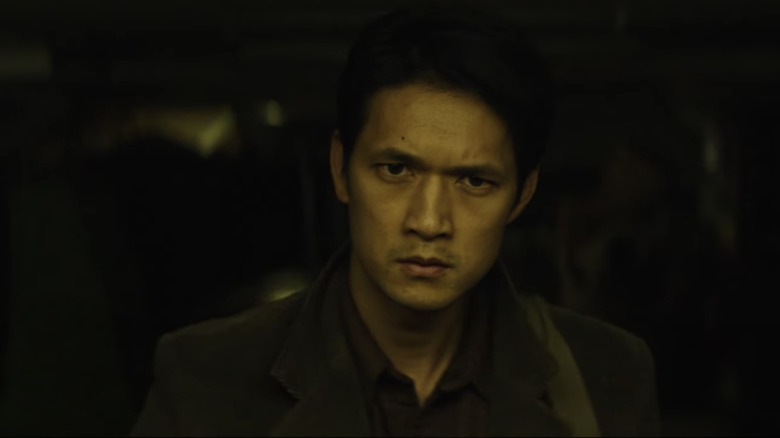 Dark Sky Films
Harry Shum Jr. stars as Chicagoan video archivist James, who discovers and quickly becomes obsessed with the broadcast signal intrusions. Shum Jr. is best known for playing Mike Chang on "Glee" and Magnus Bane in the Freeform "Shadowhunters" series. He also starred in John M. Chu's "Crazy Rich Asians" and will next be seen in the Netflix romantic comedy "Love Hard."
Determined to unearth the mystery, Shum Jr.'s James embarks on an investigative journey and meets the mysterious Alice (Kelley Mack) who seems to know more than she lets on. He also encounters MacAlister (Michael B. Woods), a man driven crazy while investigating the mystery himself. "Broadcast Signal Intrusion" also stars Chris Sullivan, Steve Pringle, Justin Welborn, Jennifer Jelsema, James Swanton, Arif Yampolsky and Madrid St. Angelo.
Broadcast Signal Intrusion Director, Writer and More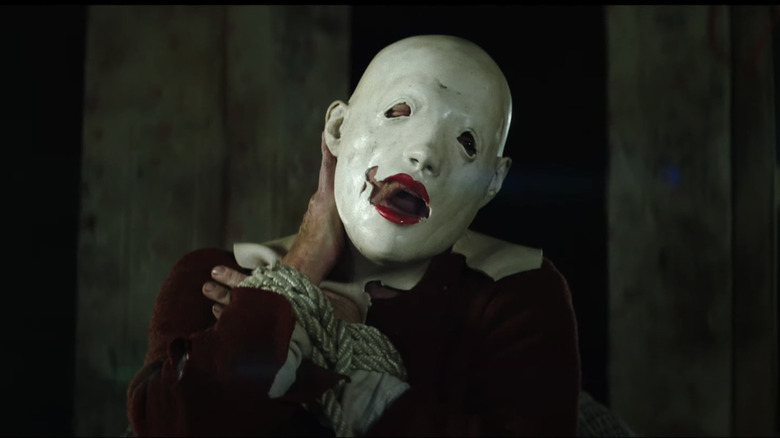 Dark Sky Films
The script for "Broadcast Signal Intrusion" comes from writers Phil Drinkwater and Tim Goodall, based on their short film of the same name, penned in 2016. While the short was directed by its writers, the feature length project is helmed by director Jacob Gentry.
Gentry was one of the directors of the Sundance darling "The Signal" back in 2007 and later helmed the MTV movie franchise, "My Super Psycho Sweet 16" and the 2015 sci-fi, "Synchronicity." Intrigued by Drinkwater and Goodall's script, Gentry took inspirations from creepypastas and actual signal intrusions to direct the film. "Broadcast Signal Intrusion" comes from Dark Sky Films, the production company behind "We Are Still Here" and "The Innkeepers."
Broadcast Signal Intrusion Trailer
Here's the official synopsis for "Broadcast Signal Intrusion":
Set in the late '90s, Broadcast Signal Intrusion follows James (Harry Shum Jr.), an archivist converting television footage from VHS to disc. In the process of doing so, James comes across a pirate broadcast interruption that may be connected to the disappearance of multiple women. The more James digs, the deeper down the rabbit hole he goes.