No, Sony Didn't 'Forget' To Release Hotel Transylvania 4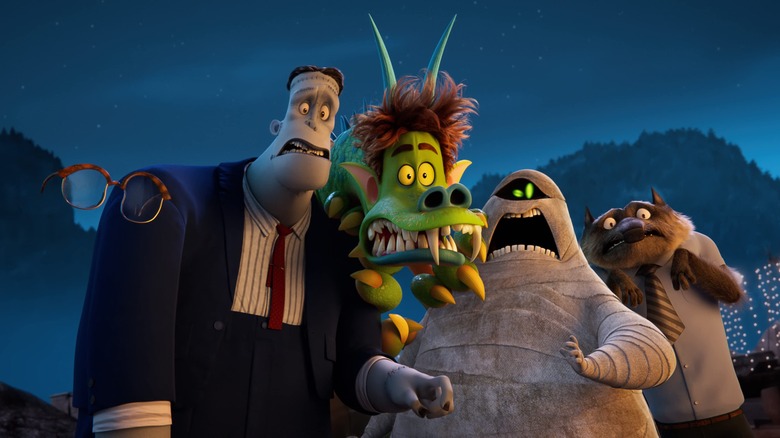 Sony Pictures
There are, undoubtedly, families out there with eager children wondering where "Hotel Transylvania: Transformania" is. The fourth entry in the animated franchise had been set to release on October 1, 2021. But that date came and went, with no sign of the movie. So, did Sony and/or Amazon just forget to release it? Could such an unheard-of thing happen? Just as much was suggested on Twitter recently by an angry would-be viewer.
@PrimeVideo @SonyPictures WTF IS WRONG WITH YOU?? Sony you disappointed children by not releasing #HotelTransylvania4 into theaters and then Prime YOU didn't release it today like you were SUPPOSED to. My kid is bawling now🤬She has been looking forward to it for months she cried pic.twitter.com/0M0XebuziY

— MeL the Millennial (@mel_millennial) October 1, 2021
Hello! We're sorry for the disappointment, but Hotel Transylvania 4 did not get released from the studio today as it was scheduled to be. As soon as it's been released we will be airing it for you! Stay tuned. -Cherron

— Amazon Help (@AmazonHelp) October 1, 2021
What's the deal here? At first sight, this sure looks an awful lot like a major corporation plum forgot to release a big blockbuster when it was scheduled to be released. As hilarious and interesting as that would be, that's not the case. We're here to explain what did happen, however.
So, What Happened?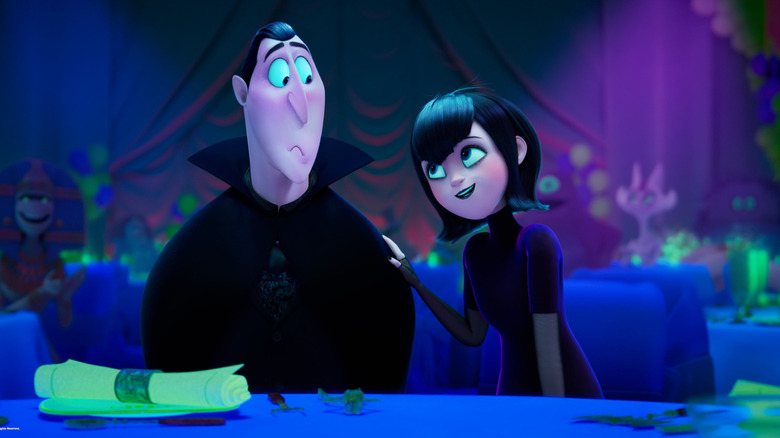 Sony Pictures
As was reported back in August, Amazon Prime Video was poised to acquire "Hotel Transylvania 4" from Sony Pictures in a whopping $100 million deal. At that time, Sony had the movie on its schedule for October 1. But with the movie changing hands, that date was no longer on the table. We have confirmed with a source that the studio did, indeed, remove the film from its schedule. It just wasn't highly publicized. Hence, the confusion.
At this time, Amazon has not set a release date as it appears the details are still being ironed out. That is why the movie hasn't been released yet, and that is why it perhaps seemed like the release date was missed. It ultimately comes down to a massive deal between two companies, with lots of moving parts.
Here's What We Know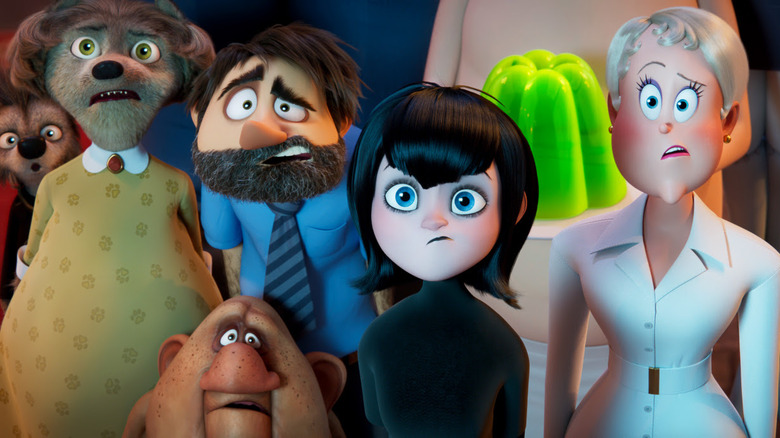 Sony Pictures
The fact of the matter is, the "Hotel Transylvania" movies have earned $1.3 billion at the box office. That makes the new movie tremendously valuable. Too valuable for anyone to forget about, especially with $100 million deal in play. As for when Amazon could release it, one might think the company would want it on Prime Video in time for the Halloween season. Whether or not that comes to fruition remains to be seen.
Derek Drymon and Jennifer Kluska direct "Hotel Transylvania: Transformania." Brian Hull and Brad Abrell are replacing original stars Adam Sandler and Kevin James as Dracula and Frankenstein, respectively. Selena Gomez, Andy Samberg, David Spade, Steve Buscemi, Kathryn Hahn, Jim Gaffigan, Molly Shannon, Keegan-Michael Key, and Fran Drescher round out the cast.
Drac and the pack are back, like you've never seen them before in Hotel Transylvania: Transformania. Reunite with your favorite monsters for an all-new adventure that presents Drac with his most terrifying task yet. When Van Helsing's mysterious invention, the 'Monsterfication Ray," goes haywire, Drac and his monster pals are all transformed into humans, and Johnny becomes a monster! In their new mismatched bodies, Drac, stripped of his powers, and an exuberant Johnny, loving life as a monster, must team up and race across the globe to find a cure before it's too late, and before they drive each other crazy. With help from Mavis and the hilariously human Drac Pack, the heat is on to find a way to switch themselves back before their transformations become permanent.