Jumanji 4: Everything We Know So Far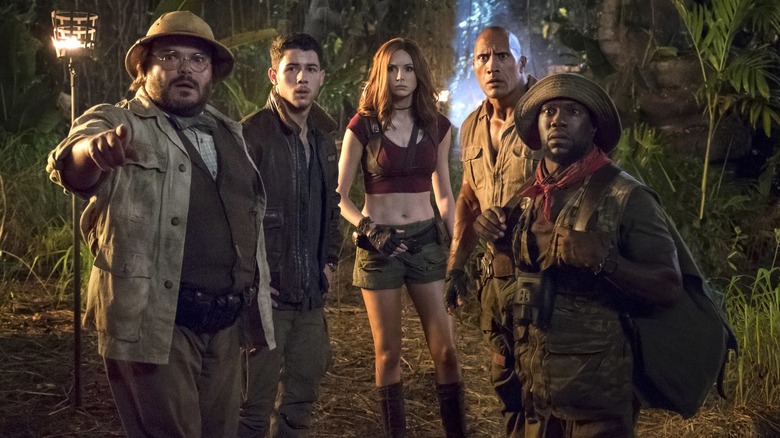 Sony Pictures
It's been nearly two years since "Jumanji: The Next Level" hit theaters, the second entry in Sony's revamped version of the action/adventure franchise. Between that and 2017's "Jumanji: Welcome to the Jungle," the studio managed to carve out an unexpected franchise with the crowd-pleasing revamp. But what of "Jumanji 4?" The next sequel was undoubtedly set up, though it seems like we're no closer to actually seeing The Rock's Dr. Smolder Bravestone back in action.
The good news is, Sony is very keen to get another installment made. We're here to give you all of the information we currently have on the status of the movie. With that, here's everything we know about "Jumanji 4."
Jumanji 4 Was Set Up by The Next Level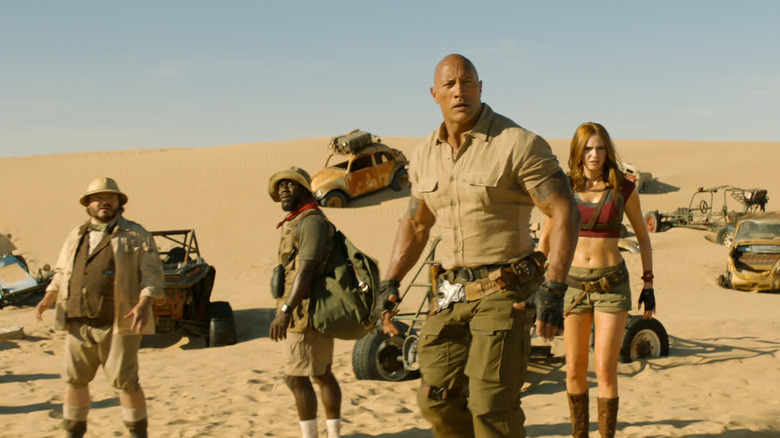 Sony Pictures
The most recent entry in the serious firmly set the stage for "Jumanji 4." To recap, the post-credits scene saw a handyman finally coming to fix the heater at Spencer's house. Unaware of the consequences, this self-proclaimed gamer messes with the "Jumanji" video game. Only this time, instead of getting sucked into the game, a flock of ostriches can be seen outside of Nora's dinner. Much like in the original movie, the jungle has made its way to the real world, rather than having people from the real world sucked into the game. That, at least vaguely, set the stage for where the next installment would go, narratively speaking.
Producer Hiram Garcia Says It's Being Worked On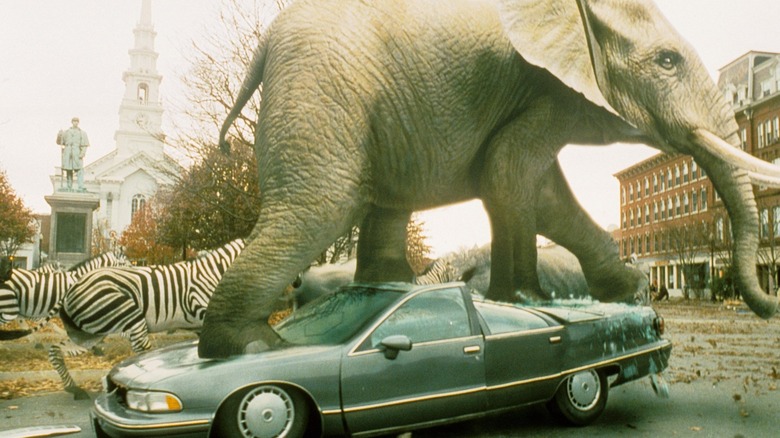 Sony Pictures
While the status of "Jumanji 4" does remain somewhat nebulous, producer Hiram Garcia did provide an update earlier this year. Garcia, who works closely with Dwyane Johson on most of his projects, speaking with Collider, revealed that they are currently working on hammering down the story.
"That's also in the hopper! We're very focused on delivering the best version of that story. Obviously, when you're fortunate enough to bring a team back together for the third time you want to knock it out of the park. It's important for us to deliver something big for the fans while still expanding on our Jumanji story. So we are drilling down deep and collaborating closely with our writers, director Jake [Kasdan] and producing partner on this Matt [Tolmach]."
So it does appear this is very much on the table at this stage.
Who Will Make Up the Cast?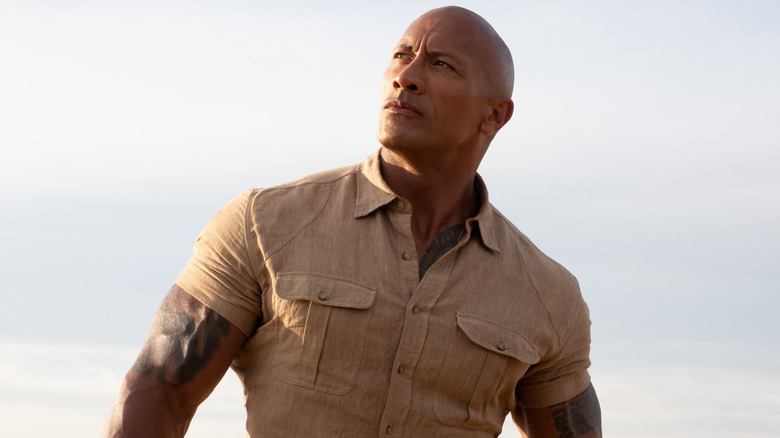 Sony Pictures
While nothing is official at this point, it is safe to assume that "Jumanji 4" will bring back the core cast members. This includes Dwayne Johnson, Jack Black, Kevin Hart, and Karen Gillan as the avatars. Though how they will be incorporated in the real-world setting is an interesting question to ponder. The real-life group of friends played by Alex Wolff, Morgan Turner, Ser'Darius Blain, and Madison Iseman will also likely return. And it wouldn't be surprising to see Danny DeVito back either.
That having been said, Gillan revealed earlier this year, speaking to Collider, that she hasn't heard anything about the sequel just yet. Though she does assume that Sony will indeed make one.
"I actually don't know anything about the next one. Nobody has spoken to me, so I think – I don't know. I assume they'll make one and I don't know how they're gonna tackle that. But I hope they make another one because it's so much fun."
Sony Definitely Wants the Movie to Happen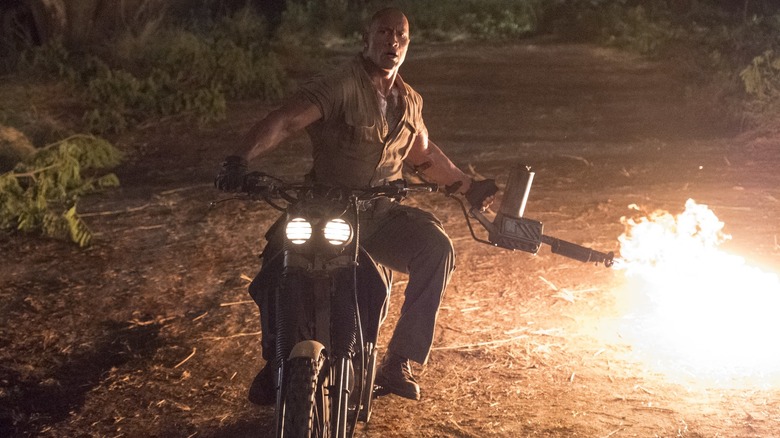 Sony Pictures
The fact of the matter is, "Jumanji 4" is good business. "Welcome to the Jungle" made a truly surprising $961 million at the box office, with "The Next Level" taking in $800 million. This is now a $2 billion franchise with a whole bunch of A-listers on board. There is virtually zero chance Sony lets this one get away, even if it doesn't come together as soon as they may have liked.
When Will We See Jumanji 4?
Sony Pictures
As of right now, Sony does not have a release date set for "Jumanji 4." The pandemic certainly didn't help matters but that means, at the very least, 2022 is off the table. Supposing things come together next year, we could possibly see it in late 2023, though that is just speculation at this point. In any event, it certainly won't be soon, as it's still firmly in the development process.