The Sex Lives Of College Girls: Release Date, Cast, And More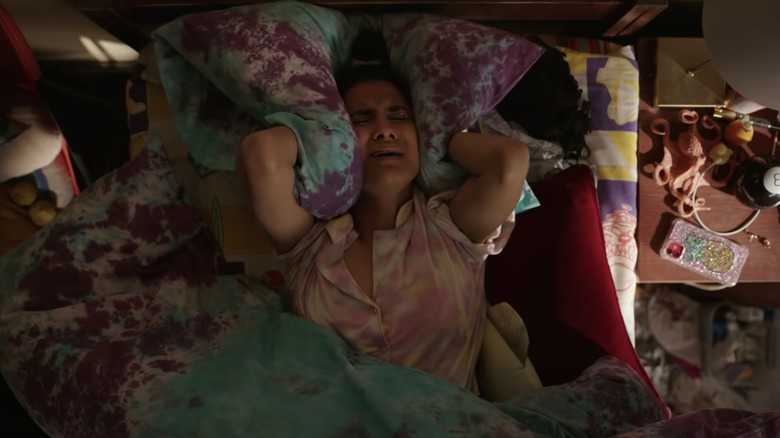 HBO
(Welcome to ...And More, our no-frills, zero B.S. guide to when and where you can watch upcoming movies and shows, and everything else you could possibly stand to know.)
After conquering high school over on Netflix, Mindy Kaling is headed to HBO Max to delve into the messy college years. With a new crop of characters and some very explicit drama in the cards, "The Sex Lives of College Girls" is shaping up to be another must-watch series from the comedy writer. Here's everything you need to know about the upcoming show!
The Sex Lives of College Girls Release Date and Where To Watch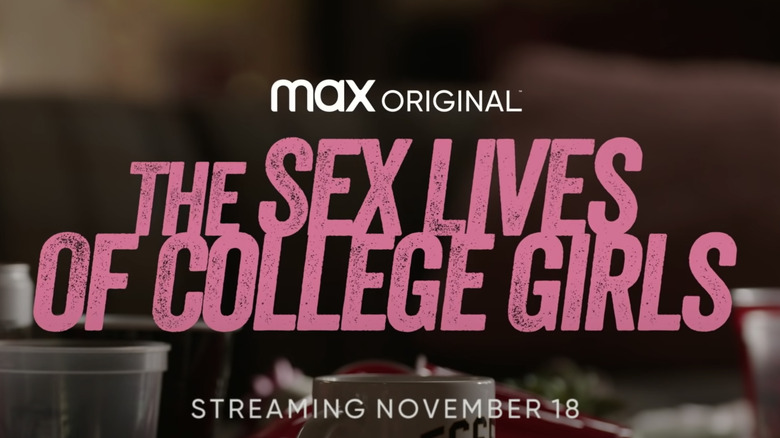 HBO
"The Sex Lives of College Girls" premieres on November 18, 2021 and sadly, won't be releasing all at once. The HBO Max Original series will arrive with its first two episodes available, followed by three new episodes on November 25 and December 2, before ending the season with two final episodes on December 9, 2021.
What is The Sex Lives of College Girls?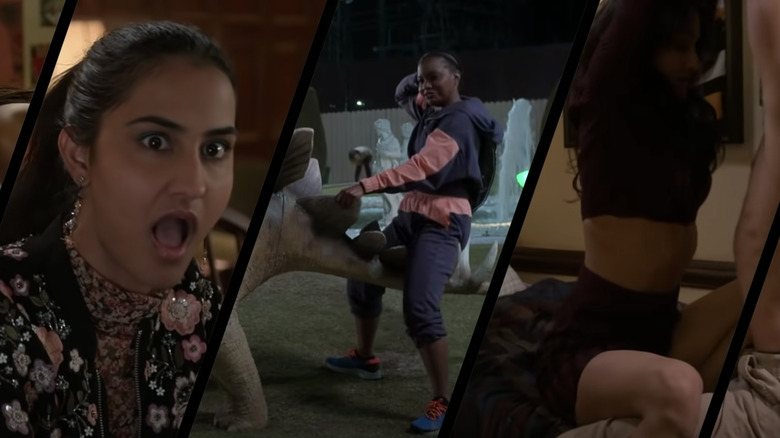 HBO
"The Sex Lives of College Girls" is a 10-episode teen comedy-drama that pretty much says it all in the title. The series follows four 18-year-old freshman roommates as they begin a new chapter of their lives at Essex College in Vermont. Equal parts lovable and infuriating, the squad have a lot to learn as they navigate their college campus as sexually active adults figuring out relationships, independence, and the many hardships of college life. Despite very different personalities and just generally being a bundle of contradictions and hormones, their newfound friendship promises to go a long way. The series comes from "The Office" alum Mindy Kaling, who, alongside "The Mindy Project" veteran Lang Fisher, previously co-created a hilarious and heartfelt coming-of-age story in Netflix's "Never Have I Ever."
The Sex Lives of College Girls Cast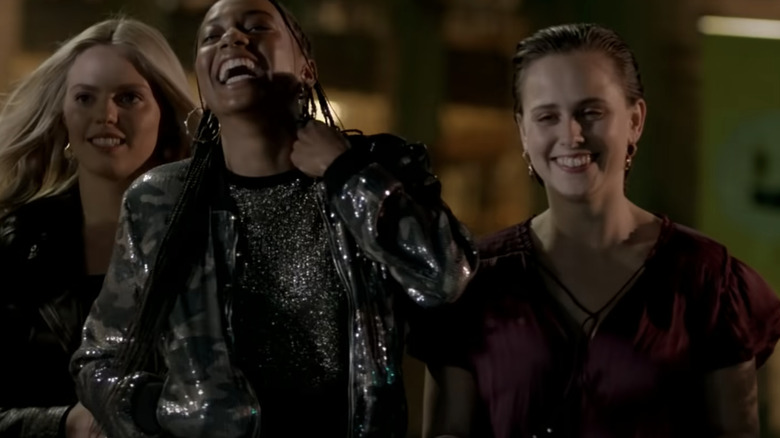 HBO
At the center of the series are our four protagonists. Pauline Chalamet ("The King of Staten Island") stars as Kimberly, former high-school valedictorian who's prepared for the academics of college, but has no idea how to handle having a social life. Amrit Kaur is Bela, a comedy-obsessed, confident cornball who tends to say exactly what she's thinking and describes herself as "extremely sex positive."
Broadway darling Reneé Rapp makes her television debut after starring as Regina George in the musical adaptation of "Mean Girls." Funnily, her character in "The Sex Lives of College Girls" shares a few things in common with the brutal, blonde beauty queen. Rapp stars as Leighton, whose family is one of the richest (and quietly Republican) residents of New York's Upper East Side. Leighton is a legacy kid at Essex, with four generations of her family having attended the school. Most people find her to be "blunt, judgmental and beyond entitled." Rounding out the cast of roommates is Alyah Chanelle Scott, also making her television debut after making waves on Broadway in "The Book of Mormon." As Whitney, she is the self-assured daughter of the most powerful Black senator in the country and "soon-to-be" star of the school's soccer team.
Also starring in the series is Midori Francis, Gavin Leatherwood, Christopher Meyer, Ilia Isorelýs Paulino, Lauren "Lolo" Spencer, Renika Williams, Sherri Shepherd, Maya Rose, Rob Huebel, and Nicole Sullivan.
The Sex Lives of College Girls Directors, Writers, and More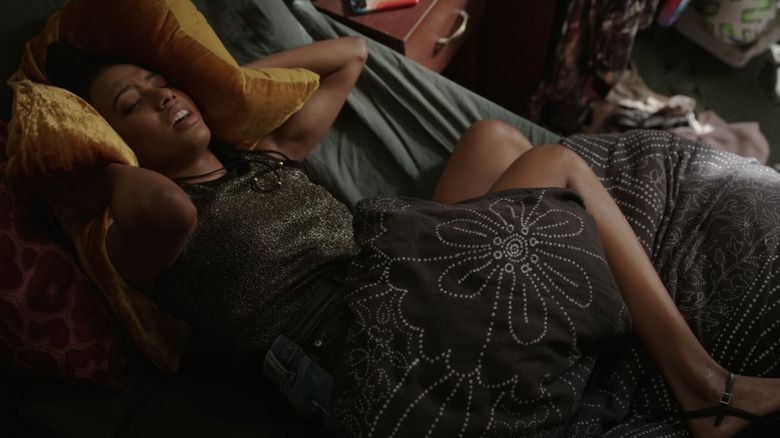 HBO
"The Sex Lives of College Girls" was conceived and co-created by Mindy Kaling and Justin Noble, who also serve as writers and executive producers. This is their second collaboration; Justin Noble was also a writer on Kaling's Netflix series "Never Have I Ever." While we haven't gotten the episode-by-episode breakdown, we know the series premiere is co-written by Kaling and Noble.
The Sex Lives of College Girls Teaser
So far, we've only gotten the briefest glimpse of what's to come in this teaser for "The Sex Life of College Girls." We also get more specifics from the series logline, which you can check out below!
The Sex Lives of College Girls follows four college roommates as they arrive at New England's prestigious Essex College. A bundle of contradictions and hormones, the girls are equal parts lovable and infuriating as they navigate their new, free lives on campus.