Kino Cult Is A New Free Streaming Service From Kino Lorber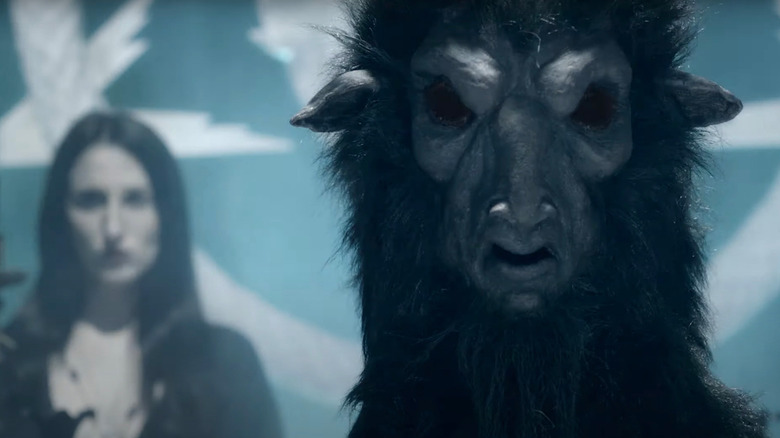 Kino Lorber
I think we can agree that there are far too many streaming services. Once upon a time, we all had fond dreams of cutting the cord on our cable boxes and embracing the wonderful world of streaming. But over the years, more and more studios and distributors have realized that rather than farming their titles out to other streamers, they could launch a service of their own and potentially make more money. It's not a bad idea, in theory – I'm all for more access to movies. But the problem is it's becoming very difficult to keep up with the ever-growing streaming market. Simply put, unless you're crazy wealthy, it's unlikely you'll ever be able to belong to every streaming service. 
So when a new free streaming service comes along, and actually offers interesting titles, it's worth taking note of. This brings us to the subject of this story: Kino Cult. It's a new free streaming service from the folks at Kino Lorber, offering "hundreds of hours of curated genre favorites," including cult and horror films. It's the perfect Halloween season treat, and you can download the app right now and start watching. And there's even a fun little trailer (or "sizzle reel," as they're calling it) you can check out below. 
Kino Cult
Looking for some genre pics that are off the beaten path for Halloween season? Kino Lorber is here to help with their ad-supported (AKA free) streaming service Kino Cult. Giant Pictures, a leader in the Free Ad-Supported (FAST) channels space, is the technology partner for Kino Cult, responsible for the device apps, channel distribution, and ad-tech. Regarding the new service,  Kino Lorber CEO Richard Lorber said: 
"Kino Cult will stream the darkest thrills of visionary midnight cinema to fans at home. With our vast library built over 40 years and key partner labels in many genre specialties, we have enormous potential to hyper serve genre audiences, the most passionate of all film lovers, with a selection of both new and rare films that they can't find anywhere else, in incandescent HD. You no longer need to live in a big city with a great repertory theater to have access to the kind of curated cult gems we're able to offer now for free!"
And Kino Cult curator and Senior VP Bret Wood added: 
"Kino Lorber has been steadily assembling a massive library of deliciously strange cinema, and we are delighted to unveil it in one destination. And this is only the beginning. Playfully curated and continually expanding, Kino Cult is a cinematic funhouse where both devoted genre fans and curious viewers will find the films they love, while getting the chance to expand their palettes toward something more exotic."
Kino Cult will feature a "deep catalog of hundreds of relevant titles, many of which are streamable for the very first time, all in HD and all completely free for genre fans. The channel will offer the best in cult cinema across action, horror, comedy, and sci-fi, both new and rare vintage hits of genre cinema, and ensuring that adventurous movie fans will have access to films that have not been easy to find in the streaming age." The service is available across web, mobile devices, and connected TVs, with VOD apps on all major devices such as Roku, Amazon Fire, Apple TV, Google TV, iOS, Android, and more.
What's On Kino Cult?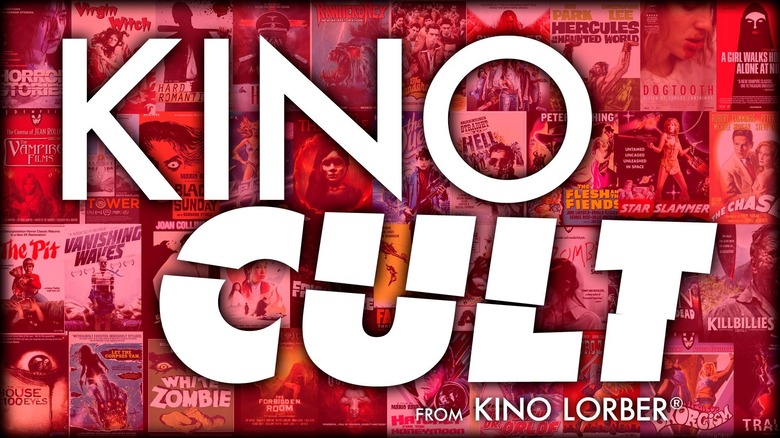 Kino Lorber
So what's on Kino Cult? You can head on over to the site right now to see what's currently available. Here's some more info on what awaits you:
Among the recent cult treasures, Kino Cult is excited to offer theatrical hits like director Ana Lily Amirpour's visionary black-and-white vampire film A Girl Walks Home Alone at Night; Academy Award®-nominated Dogtooth, a bizarre and absurdist comedy directed by Yorgos Lanthimos (The Favourite); Lynchian occult nightmare Welcome To The Circle; South Korean neo-noir crime thriller Beasts Clawing at Straws; Guy Maddin's phantasmagoric ode to lost cinema The Forbidden Room; the heartfelt and oddball comedy Chained for Life starring Jess Weixler (Teeth) and Adam Pearson (Under the Skin); and weird and stunning Western Let The Corpses Tan, all available to stream free without a subscription for the first time.Those looking to add some European flavor to their horror this Halloween season can dive into the films of macabre master Mario Bava, like A Bay of Blood, Black Sabbath and Black Sunday; the vampire films of Jean Rollin; as well as the strange obsessions of filmmaker Jess Franco in films like Daughter of Dracula, The Erotic Rites of Frankenstein (previously unavailable!), Female Vampire, and more. Examples of curated categories include Golden Age of Exploitation, '60s espionage films in Crime & Suspense, '70s and '80s Flashback, witchcraft and devil worship in Occult. Nearly all of these titles are streaming for the first time free without a subscription, with some making their streaming debuts on Kino Cult.