Just Beyond Trailer: R.L. Stine Heads To Disney+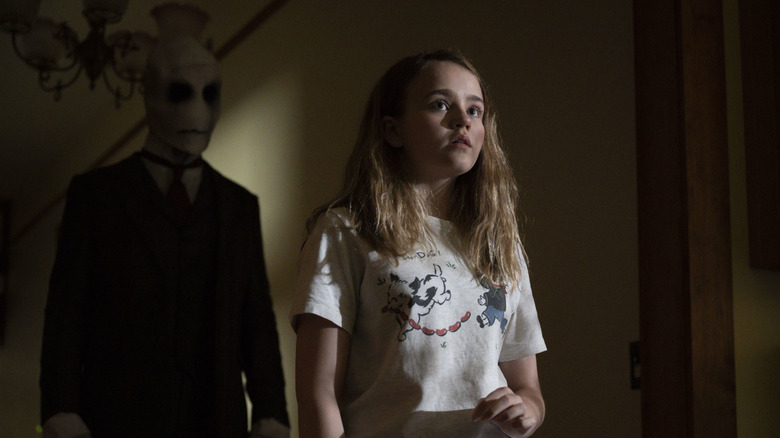 Disney+
R.L. Stine seems to be having a moment right now. The Netflix "Fear Street" Trilogy was a big hit, and now here comes the Disney+ anthology series "Just Beyond." The Disney+ angle will probably clue you in to the fact that "Just Beyond" isn't going to be anywhere near as R-rated at "Fear Street," but that doesn't mean it won't be fun. "Just Beyond" is an eight-episode anthology series that's described as being "from the world of R.L. Stine," and promises ghosts, aliens, witches, and more! And it's all arriving in time for Halloween season. Watch the "Just Beyond" trailer below ... if you dare. 
Just Beyond Trailer
The work of Mr. R.L. Stine was a huge deal to me when I was growing up. I became a horror junkie at an early age, and while Stephen King was my main fix, I always enjoyed the easier-to-digest horrors of R.L. Stine's "Goosebumps" series, which were pretty darn dark for kids books. Stine has remained relevant for decades, but he seems to be experiencing something of a revival right now thanks to things like "Fear Street." I imagine people were be angling to give more Stine adaptations the green light now, but before that happens, we'll have the Disney+ series "Just Beyond." Here's the synopsis: 
Inspired by the writings of R.L. Stine, "Just Beyond" is an eight-episode anthology series that tells astonishing and thought-provoking stories of a reality just beyond the one we know. Each episode introduces viewers to a new cast of characters who must go on a surprising journey of self-discovery in a supernatural world of witches, aliens, ghosts and parallel universes.
All episodes of "Just Beyond" will debut Wednesday, October 13, 2021, as a part of Hallowstream on Disney+.
Based on the Graphic Novels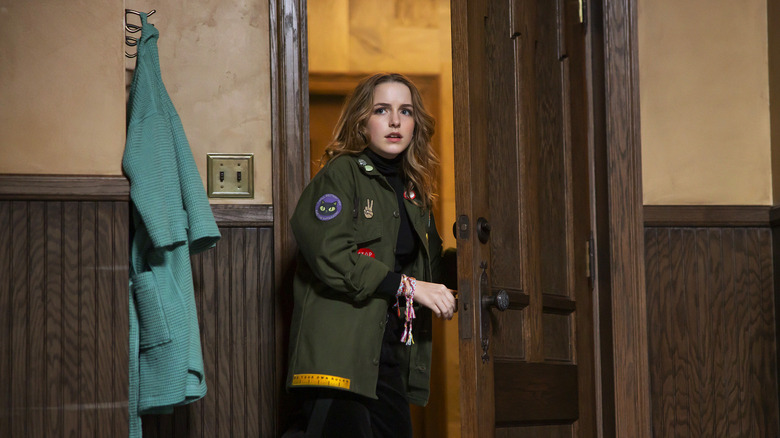 Disney+
Seth Grahame-Smith serves as writer and showrunner on "Just Beyond." The series is based on the BOOM! Studios graphic novels by R.L. Stine, and is executive produced by Grahame-Smith, David Katzenberg, and Aaron Schmidt via KatzSmith Productions. David Walpert and Marc Webb also serve as executive producers alongside Ross Richie, Stephen Christy, and Mark Ambrose of BOOM!. Stine is attached as co-executive producer. "Just Beyond" is produced by 20th Television, a part of Disney Television Studios. 
The cast includes Mckenna Grace, Nasim Pedrad, Gabriel Bateman, Tim Heidecker, Henry Thomas, and many more. I'll confess I've never read the "BOOM! studios graphic novels" that inspired this. But as a fan of Stine's work from my youth, I'm curious to check "Just Beyond" out when it arrives in October. Hopefully, it'll be a fun bit of spookiness for the whole family. And kudos to Mckenna Grace, who seems to have the market cornered playing "frightened young ladies dealing with the supernatural" at this point.