The Girl In The Woods: Release Date, Cast And More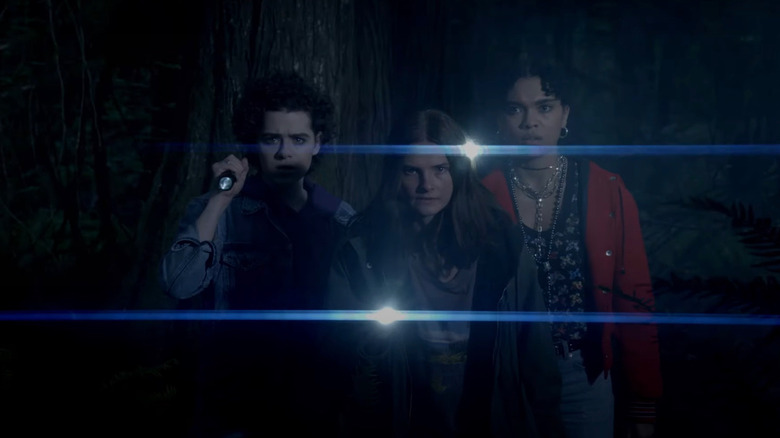 Peacock
(Welcome to ...And More, our no-frills, zero B.S. guide to when and where you can watch upcoming movies and shows, and everything else you could possibly stand to know.)
Peacock has a new YA horror series called "The Girl in the Woods" on the way, and if you've never even heard of it – and I certainly haven't, until today – you've come to the right place. Because below, I've gathered up all the info you need to know about the show before it arrives on Peacock in October.
The Girl in the Woods Release Date and Where to Watch It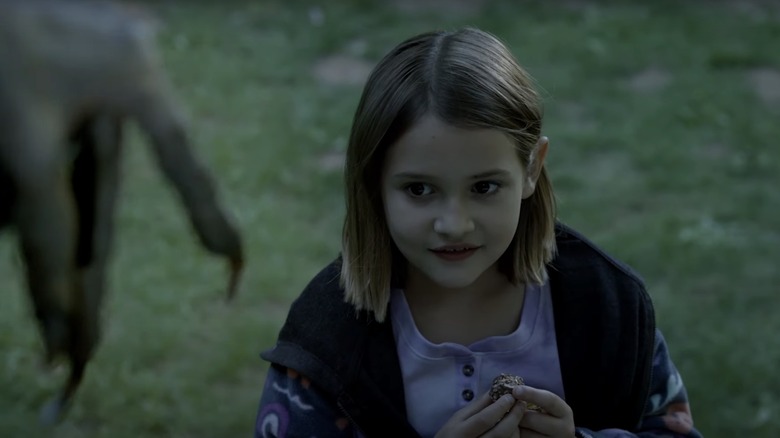 Peacock
"The Girl in the Woods" is a Peacock show, and it'll arrive on the streaming service on October 21, 2021. All eight episodes of the show will drop on that date, so you can binge through the series if that's what you're into. Or you could pace yourself. Do whatever you want, reader! 
What Is the Girl in the Woods?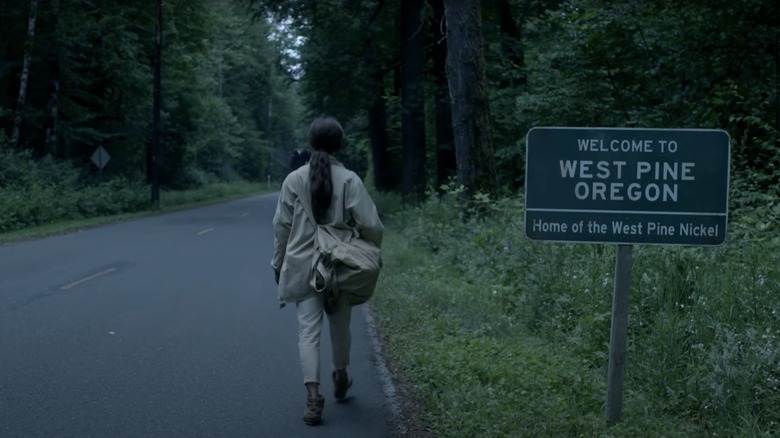 Peacock
"The Girl in the Woods" is a new YA-influenced series for Peacock. The series is inspired by Crypt TV's 2018 short film "The Door in the Woods," which was written and directed by Joey Greene, and the 2020 sequel "The Girl in the Woods," written by David Calbert, Van Nguyen and directed by Roxine Helberg. The series is described as "a supernatural YA drama about a mysterious door in the woods that leads to a terrifying monster dimension" and follows "a teenage runaway who's anything but ordinary as she faces her demons and bonds with two new friends to fight back."
The Girl in the Woods Cast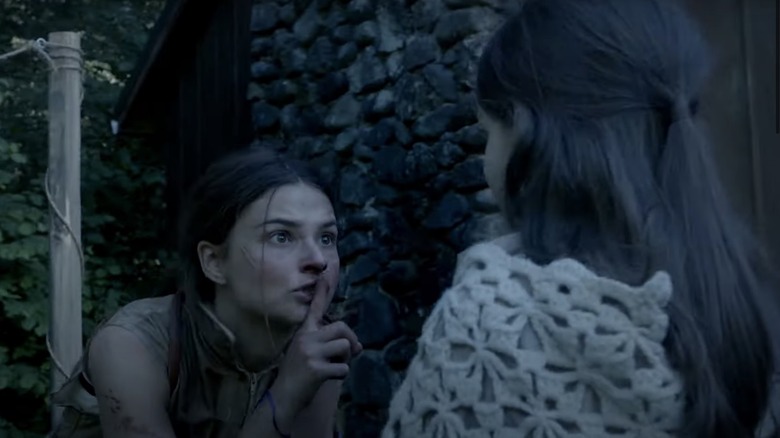 Peacock
"The Girl in the Woods" stars Stefanie Scott as Carrie, Misha Osherovich as Nolan, Sofia Bryant as Tasha, Will Yun Lee as Arthur Dean, Kylie Liya Page as Sara, Reed Diamond as Hosea, and Leonard Roberts as Khalil. 
The Girl in the Woods Director, Writer, and More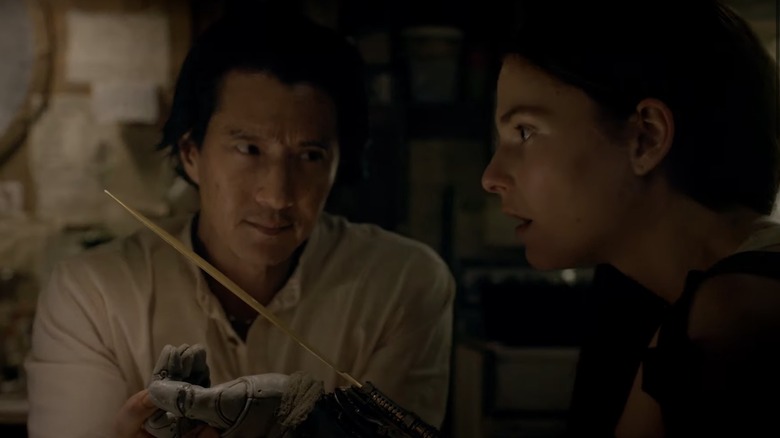 Peacock
The first four episodes of "The Girl in the Woods" were directed by Krysten Ritter. Jacob Chase ("Come Play") directed the last four episodes. Jane Casey Modderno ("The Birch") serves as head writer, and the series itself has an all-woman writing team. Crypt TV CEO Jack Davis and COO Darren Brandl serve as executive producers. Jane Casey Modderno and Krysten Ritter serve as co-executive producers. Jeremy Elliott and Jasmine Johnson serve as co-executive producers. Jacob Chase serves as producer. Joey Greene and Cameron Fuller serve as co-producers.
The Girl in the Woods Trailer
In addition to the trailer above, here's the full "The Girl in the Woods" synopsis: 
Set in the Pacific Northwest, THE GIRL IN THE WOODS follows Carrie's escape from her mysterious, cult-like colony that guards the world from monsters hidden behind a secret door within the woods. The series also touches on contemporary social issues like LGBTQ+ discrimination, the human cost of environmentalism and the consequences of inequality.