The Last Of Us First Look: Pedro Pascal And Bella Ramsey Hit The Road As Joel And Ellie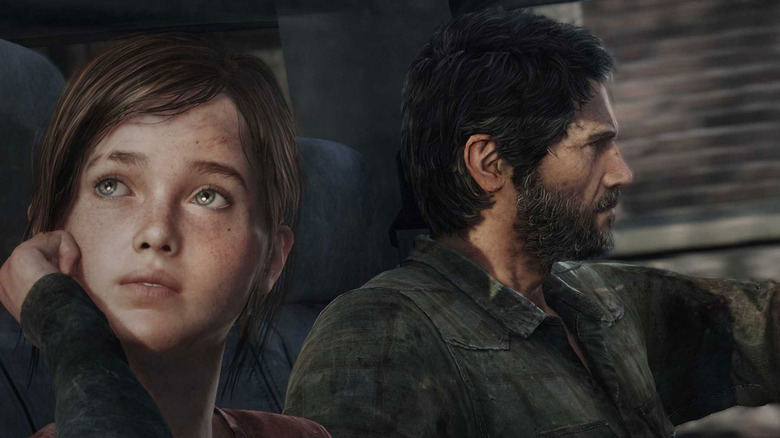 Naughty Dog
It's finally time to meet Joel and Ellie in the flesh. HBO's "The Last of Us" adaptation is well into production now, but other than one measly set photo, all info surrounding the show has been kept top-secret. With the series set for release in late 2022, fans were well-prepared to live off nothing but casting news until something official finally snuck its way onto the internet. Thankfully, our luck came early. Neil Druckmann, creative director behind the "Last of Us" games and co-showrunner of the TV adaptation, just gave us our first real look at the show: and it's stunning.
Released on Twitter, Druckmann's photo introduces Pedro Pascal as our favorite grumpy survival dad Joel Miller and Bella Ramsey as his charge, the brave and orphaned Ellie. In just a year, the clashing duo set out on their grand adventure, across a zombie-polluted America. Here's a hint at what that will look like.
Our First Look at Joel and Ellie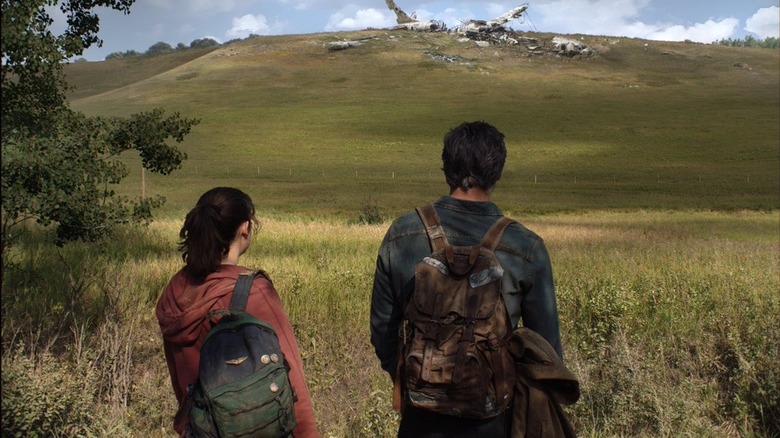 Twitter @Neil_Druckmann
Druckmann shared the photo on Twitter with the caption "When I first saw them on set in full costume, I was like: "Hooooooly sh*t! It's Joel & Ellie!" The @HBO adaptation of @Naughty_Dog's The Last of Us is full steam ahead! Can't wait to show you more (from all of our projects!) Happy #TLoUDay!!!"
Pretty accurate reaction. Seeing Joel and Ellie a little more tangible than before, even if it's just a glimpse from behind, really stirs excitement for the upcoming series. We already know HBO is sparing no expense when it comes to "The Last of Us," with each of its 10 episodes expected to cost tens of millions of dollars, but that only piques more curiosity. Once the matter of casting the lead characters was answered — and very well received given general love for Pedro Pascal and all the ways Ramsey has already proven herself — the question of the visuals lingered.
The "Last of Us" games are frequently lauded for their art design and visual style. And though this photo offers the briefest of glimpses, it basically looks like a shot plucked from the game itself. In fact, you might need to lean in and squint to assure yourself it's not which is ... a good thing? It's nearly indistinguishable from the video game series in its regard for the lush expanse of nature and while we don't see their faces, Ellie and Joel are sporting their signature looks, backpack and all. It's "The Last of Us," alright — staring at some ruins on the horizon is pretty standard Joel and Ellie stuff. Expect lots more destruction and natural beauty to follow.
Prepare Your Emotions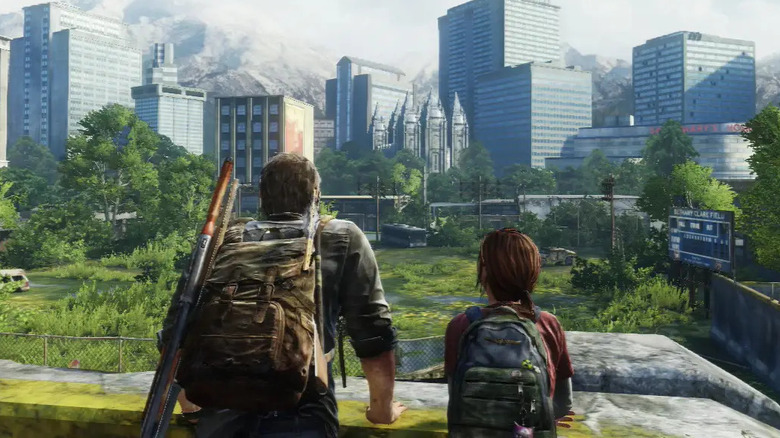 Naughty Dog
Druckmann tweeted the photo in honor of "The Last of Us" day, known in-universe as Outbreak Day since it marks the beginning of the end for the world they once knew. But celebrating the day their pandemic-style apocalypse began is pretty dark for us right now, so for fans, it's more a celebration of the fanbase and community surrounding the series.
In addition to Pascal and Ramsey, the series stars Gabriel Luna as Joel's brother, Tommy, and Nico Parker as Joel's young daughter, Sarah. Anna Torv stars as Tess, a hardened survivor and friend of Joel and Merle Dandridge reprises her role from the game as Marelene, the head of a very controversial resistance movement, the Fireflies.
For any "The Last of Us" newbies in the house, prepare your emotions. The series follows the duo on a brutal, heartbreaking, and often harrowing journey after Joel agrees to smuggle Ellie across the country. The small job quickly transforms into a life-changing experience as the pair rely on one another to survive. And did I mention the zombies? That's right, the world is overrun by a variety of terrifying zombies. Which is probably what all that budget is for.