30 Coins Season 2 Heads Into Production, Promising Us More Bonkers Religious Horror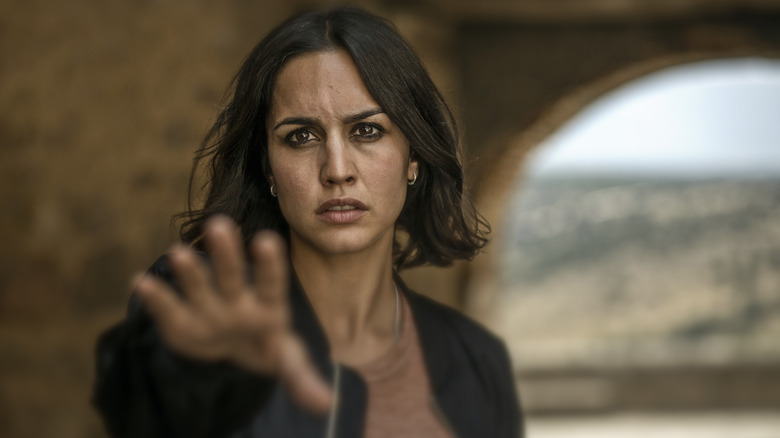 HBO
Álex de la Iglesia's utterly bonkers horror series "30 Coins" is coming back for a second season. The show, which blends action, religious horror, folklore, and just all sorts of gonzo mayhem, follows the struggle between forces of good and evil as demons attempt to gain control of our world. It was a series that had everything – gun-toting priests, babies that turn into giant spider monsters, evil mirrors, invisible force fields, and so on. Creator and director Álex de la Iglesia posted a behind-the-scenes image from the set of "30 Coins" season 2, and while it's not the most exciting pic, composition-wise, it's enough to get fans of the series fired up. 
What is 30 Coins?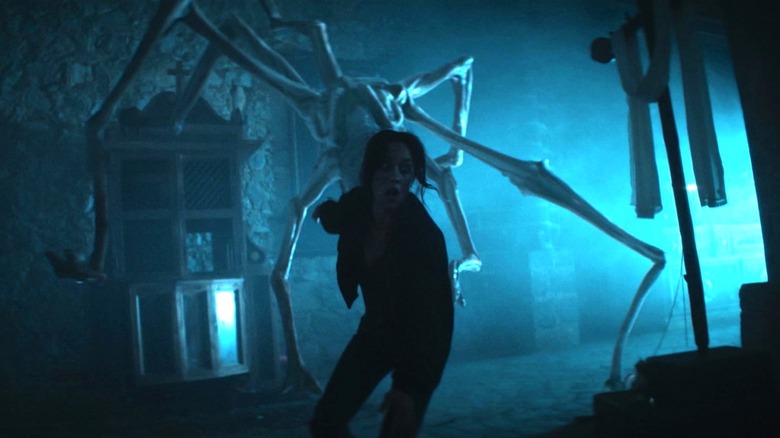 HBO
If you've yet to experience the utter madness that is "30 Coins," I urge you to go watch it on HBO Max. The show's bombastic nature might not be for everyone, but if you're a horror fan who loves when things get weird and wild, you're going to dig this. The opening credits alone, which recreate the crucifixion of Christ but throw in some demons for good measure, have more life and style than most modern horror movies. Here's a synopsis: 
Father Vergara is an exorcist and ex-convict residing in the small Spanish town of Pedraza, attempting to move on from a troubled past. However, paranormal phenomena start taking place in the town and he will need the help of Paco, the mayor, and Elena, the town's veterinarian, to figure out a mystery seemingly related to a coin he owns, which might be one of the thirty pieces of silver paid to Judas Iscariot for betraying Jesus and handing him over to the Romans. The three will find themselves caught in the middle of a conspiracy involving the Holy See itself and threatening the world as we know it.
"30 Coins" ended its first season on a cliffhanger. Since then, we haven't really heard much about a second season – until now. 
30 Coins Season 2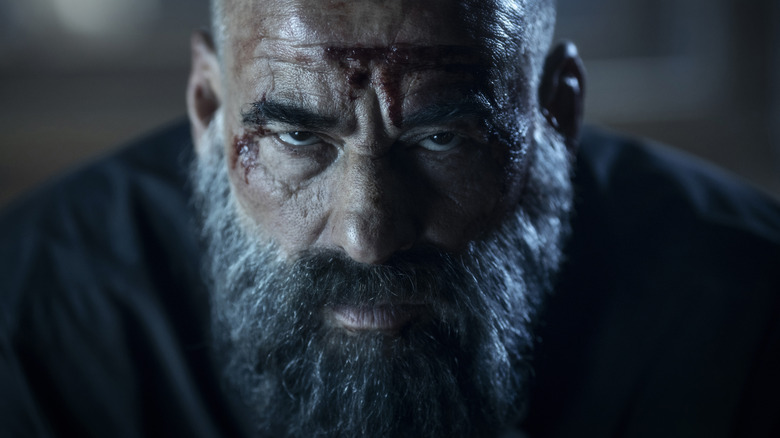 HBO
While we don't have many details about "30 Coins" season 2, director and creator Álex de la Iglesia dropped a behind-the-scenes pic today with the caption "Coming back." Here's the image:
The image is of the shooting location of the series, the Spanish town of Pedraza. Again: this isn't the most thrilling of pictures, but just having the knowledge that "30 Coins" season 2 is moving forward right now, as we speak, is worth celebrating. And now, if you've never seen the show, I've hopefully piqued your interest enough that you'll sit down and check it out. Trust me on this one – it's a lot of fun. All eight episodes of "30 Coins" season 1 are currently streaming on HBO Max.