Will There Be A Ratched Season 2? Here's What We Know
Netflix
(Welcome to Will There Be Another Season?, a series where we answer that question and explore what comes next.)
"Ratched" was released by Netflix in the fall of 2020. Many of us were still stuck inside looking for stuff to binge and Ryan Murphy came to the rescue. Here we are, one year later, and there is no second season. So, that poses the question, are we still getting "Ratched" season 2? Good news for fans, the answer is yes. Or at least last we heard. We're here to give you all of the pertinent information regarding the sophomore season.
Here is what we know so far about "Ratched" season 2.
What is Ratched?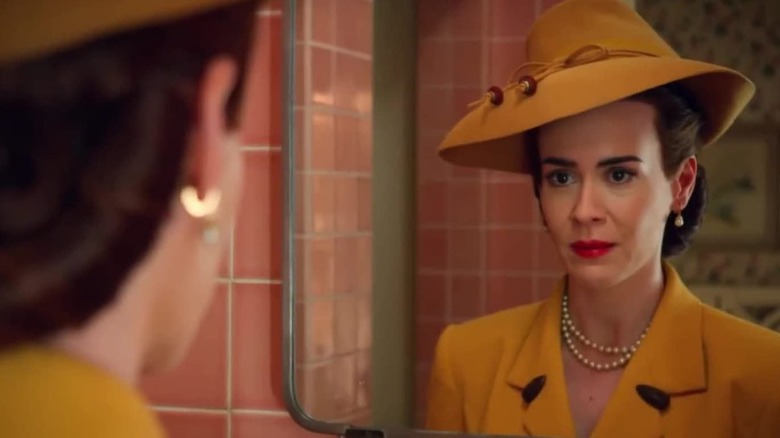 Netflix
"Ratched" is based on the character of Nurse Ratched from the cinematic classic "One Flew Over The Cuckoo's Nest." The Netflix series was created by Ryan Murphy, of "America Horror Story" fame, and came about as a result of his massive deal with the streaming service. The show reteams him with Sarah Paulson, who takes on the lead role. The show gives us a glimpse into the character before audiences got to know here in the Jack Nicholson flick.
Here is the synopsis for Ratched season 1.
RATCHED is a suspenseful drama series that tells the origin story of asylum nurse Mildred Ratched. In 1947, Mildred arrives in Northern California to seek employment at a leading psychiatric hospital where new and unsettling experiments have begun on the human mind. On a clandestine mission, Mildred presents herself as the perfect image of what a dedicated nurse should be, but the wheels are always turning and as she begins to infiltrate the mental health care system and those within it, Mildred's stylish exterior belies a growing darkness that has long been smoldering within, revealing that true monsters are made, not born.
Ratched Season 2 is Still Happening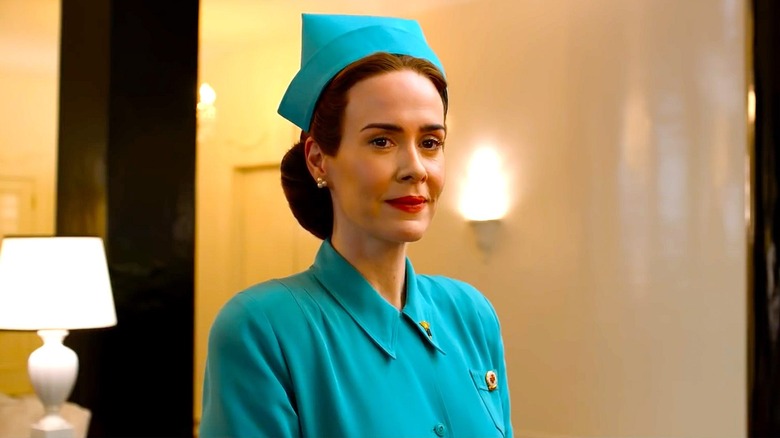 Netflix
When "Ratched" was originally announced, it was confirmed to be a two-season order. So there was little doubt as to a second season from the jump. While the pandemic undoubtedly delayed the original timeline a bit, Sarah Paulson has confirmed that the plan is to come back for season 2. Now, there is a chance that the delay brought on by COVID could, and we stress could, change things. But for now, all signs point to this still being a go.
In an interview with Entertainment Weekly earlier this year, Paulson confirmed "Ratched" season 2 is "going to happen." Though she doesn't know when it's going to happen.
Additionally, in talking to The Wrap, she had this to say about where the second season might go, narratively speaking.
"I certainly think the story going forward is going to involve something about a tectonic plate shift inside of Mildred in terms of who and what her brother is and what she'll be willing to do and, most importantly, not willing to do for him anymore. Or are we going to go down a road where her love for her brother contributes to her behaving in ways that are morally reprehensible, that we've already seen in the first season that she did solely for him? And the consequences were significant, people lost their lives. So it's a question of how far will that love of her brother take Mildred? Will it take her away from Gwendolyn? Will Nurse Bucket maintain her camaraderie? There are a bunch of ways it can all shake out and I am the last person to tell you where that currently lives in Ryan's mind, I have no idea."
When Can We Expect to See Ratched Season 2?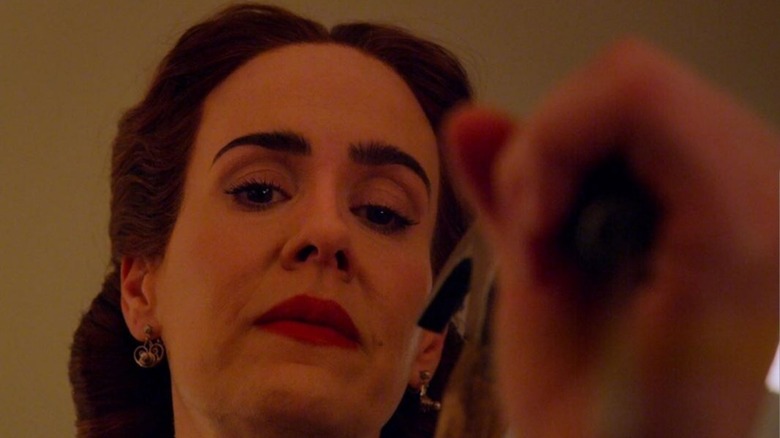 Netflix
This is the big unknown right now. If we are to do some loose speculating, filming hasn't even started yet. At very best, if everything comes together in a hurry and filming begins early next year, we might be able to see "Ratched" season 2 towards the end of 2022. Though 2023 doesn't seem entirely unlikely. Ryan Murphy is a busy man and Sarah Paulson is an in-demand star. That makes things challenging. Viewers may need to exercise some patience with this one.