Will There Be A Black Mirror Season 6? Here's What We Know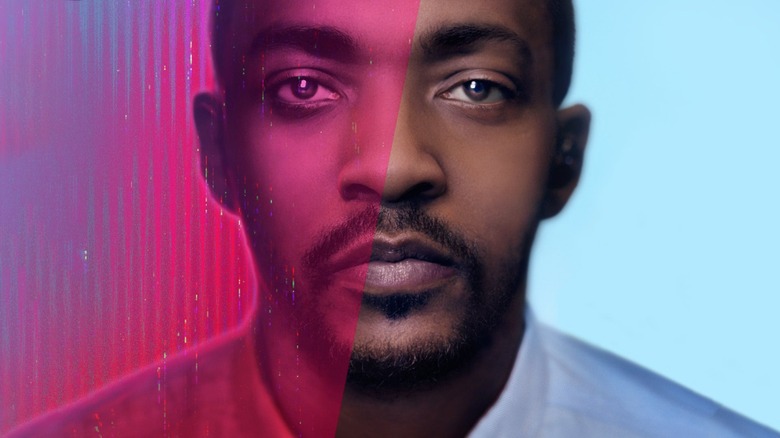 Netflix
(Welcome to Will There Be Another Season?, a series where we answer that question and explore what comes next.)
Over two years since the release of its fifth season, "Black Mirror" has yet to return to our screens. Given the past couple years we've had, this might be a blessing in disguise: we've basically been living on the brink of disaster, and the sci-fi satire series thrives on exploiting the flaws of humanity. An episode commenting on recent news would hit dangerously close to home and I'm not entirely sure we're equipped to handle that right now... On the other hand, who can say no to good TV? As an anthology, "Black Mirror" is has its fair share of misses, but the very best of the show makes it well worth missing. 
So in the series' honor, we've done some digging to answer the big question: will there be another season of "Black Mirror"?
What is Black Mirror?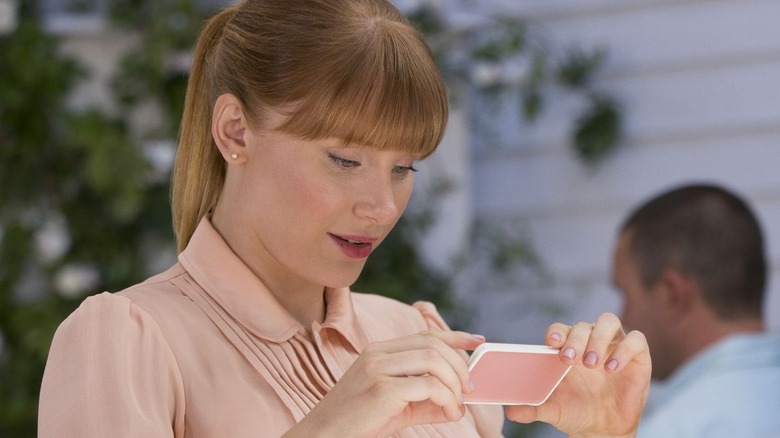 Netflix
First off, for anyone who doesn't already know, "Black Mirror" is a British anthology created by Charlie Brooker. Each episode delves into the ways humanity's greatest innovations and worst impulses can collide to create terrifying futures. Each episode stands alone, inventing a reality not too far from our own, where social media and technology are all-consuming. The title itself, "Black Mirror," refers to the way our cell phone screens, TV's, and computers all look when turned off: reflecting us in an eerie fashion. The series creator once told Independent that the stories of "Black Mirror" aren't warnings, they are "inevitable."
The series — now spanning 22 episodes across five seasons — began airing on the British network Channel 4, its home for the first two seasons. Netflix later acquired the series, producing the latest three seasons. Each episode brings on a new cast of characters and already, many stars have taken the "Black Mirror" journey: this includes Daniel Kaluuya, Jesse Plemons, Anthony Mackie, Miley Cyrus, Jon Hamm, Bryce Dallas Howard, Hayley Atwell, Domnhall Gleeson, and so many more.
Will Black Mirror Season 6 Actually Happen?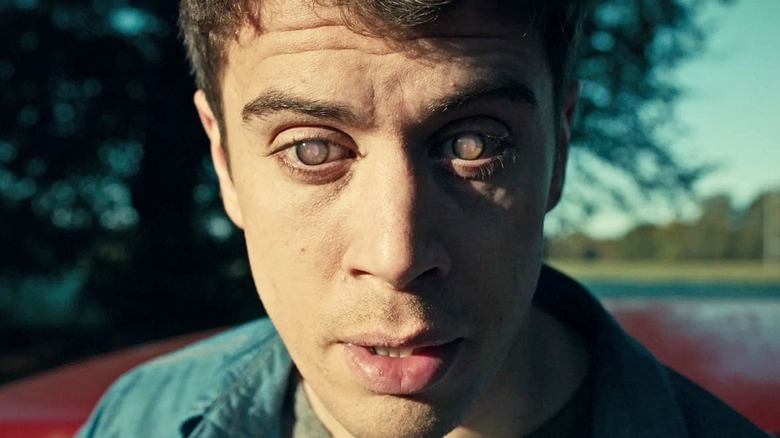 Netflix
The fate of "Black Mirror" is a complicated question. Though season 6 is still a possibility, given show's overwhelming popularity, we have yet to receive official word.
For one thing, creator Charlie Brooker is hesitant to continue the series on account of the world being an unending nightmare. Back in 2020, he said,
"At the moment, I don't know what stomach there would be for stories about societies falling apart, so I'm not working away on any [Black Mirror episodes]. I'm sort of keen to revisit my comic skill set, so I've been writing scripts aimed at making myself laugh."
Sure, the world wasn't in great shape when the series first premiered in 2011, but Brooker's desire to focus his writing on joy is very understandable. There's potentially a world where the series continues under the guidance of a new writer, but it's hard to imagine "Black Mirror " without Brooker's voice. Not only did he create the series, he's also the writer behind 23 of its 24 episodes. However, the other thing keeping us from a sixth season happens to be an issue of intellectual property.
In January of 2020, Brooker and executive producer Annabel Jones exited their production company (House of Tomorrow) that helped create the series. They established a new company (Broke and Bones) and arranged a long-term contract with Netflix but unfortunately, the series' rights are still held by its original distributor Endemol Shine UK. According to Variety, no new season can be produced until a new deal is struck. Whether or not anything has changed since July of 2020 remains unclear.
So while a sixth season of "Black Mirror" isn't entirely out of the question, more than a few hurdles have to be cleared before production can actually begin.