9-1-1 Season 5: Release Date, Cast, And More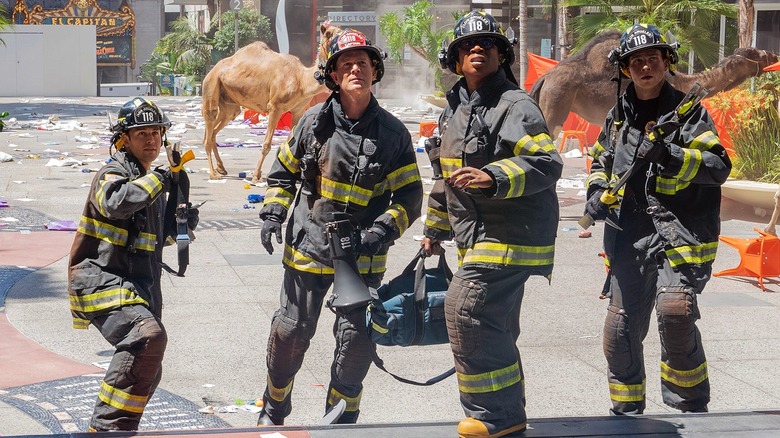 Fox
(Welcome to ...And More, our no-frills, zero B.S. guide to when and where you can watch upcoming movies and shows, and everything else you could possibly stand to know.)
The heroes of "9-1-1" are hitting the airwaves once again, very shortly, for a brand new season of chaos. The procedural drama has developed quite the reputation over the past few years for its increasingly wild plotlines. This year, it appears things will be no less wacky, as we're going to have animals running through the streets and widespread blackouts. And fans certainly won't want to miss out on the action. Fear not, as we're here to get you ready for the show's return.
Here is what you need to know about "9-1-1" season 5.
9-1-1 Season 5 Release Date and Where You Can Watch It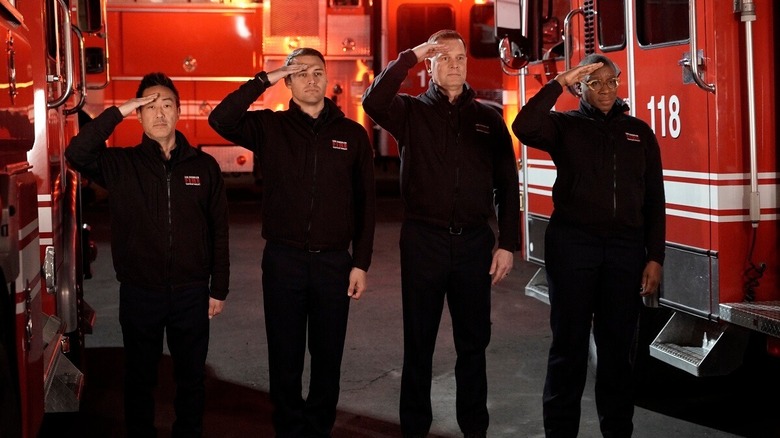 Fox
"9-1-1" Season 5 will premiere on Monday, September 20, 2021, on Fox. For those who don't want to watch it live, the show also has a streaming home on Hulu. Episodes are typically available on the service the day after they air. You can also use Hulu to catch up in anticipation of the upcoming season if need be.
What Is 9-1-1?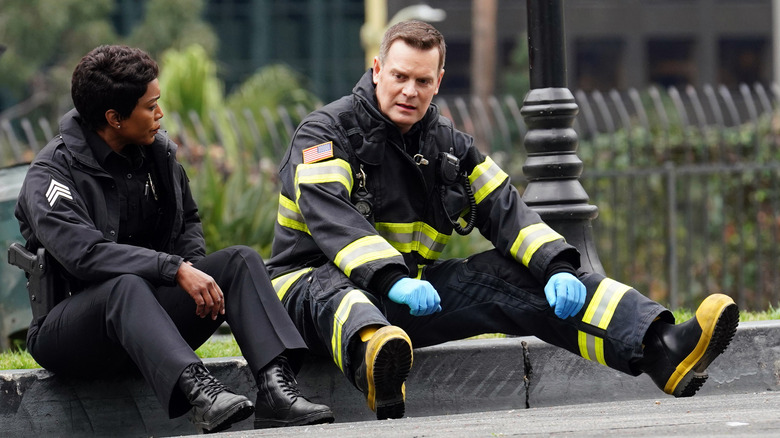 Fox
"9-1-1" is quickly becoming a major television franchise with multiple spin-offs and a loyal fanbase. The procedural drama, generally speaking, focuses on the intense experiences of first responders such as police officers, firefighters, and dispatchers.
Here is the synopsis for the most recent season of "9-1-1":
In the fourth season, when the Hollywood Reservoir Dam breaks, the 118 must race into action when a mudslide causes mass chaos and threatens a world-famous landmark. Meanwhile, Athena is determined to put her physical and emotional injuries behind her and return to active duty, Maddie and Chimney prepare for the birth of their baby, May spends her gap year interning at the call center under Maddie's guidance, Hen begins medical school and Buck uncovers a shocking family secret.
9-1-1 Season 5 Showrunners, Crew, and More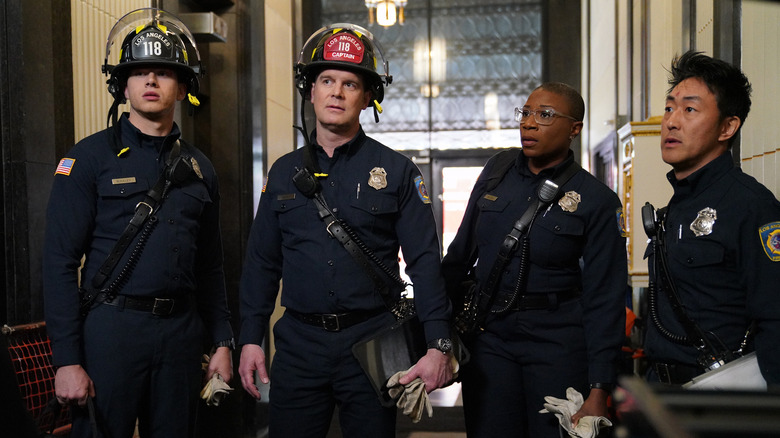 Fox
"9-1-1" was created Ryan Murphy, of "American Horror Story" fame, alongside Brad Falchuk and Tim Minear. All three also serve as writers and executive producers on the series. Alexis Martin Woodall, Angela Bassett, Peter Krause, John J. Gray, Kristen Reidel, and Juan Carlos Coto are also on board as executive producers. Minear, additionally, serves as the showrunner.
9-1-1 Season 5 Cast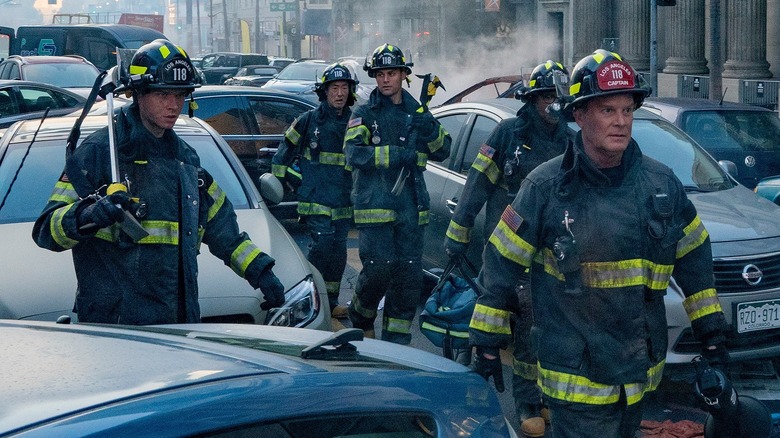 Fox
"9-1-1" season 5 will feature the return of the core cast members. The show is led by Angela Bassett, Peter Krause, and Jennifer Love Hewitt. Additional cast members include Oliver Stark, Aisha Hinds, Kenneth Choi, Ryan Guzman, Rockmond Dunbar, Corinne Massiah, Marcanthonee Jon Reis, Gavin McHugh, and John Harlan Kim.
9-1-1 Season 5 Trailer
A couple of brief promos have been released for "9-1-1" season 5 so far. Both promise absurdly high stakes. The first one sees the entire city of Los Angeles being hacked, leading to chaotic blackouts. Yes, a whole city. Hacked. Set to the tune of "Fell On Black Days" by Soundgarden.
Another promo showcases the chaos that ensues, including zoo animals running through the streets. It's that kind of show.