2021 Summer Box Office Was Up 893 Percent — But Pump The Brakes On The Celebration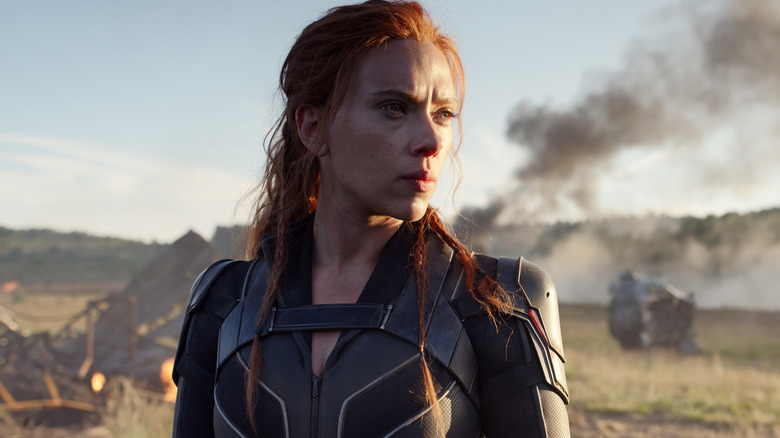 Marvel Studios
It is absolutely no secret that the summer moviegoing season last year was virtually non-existent. The pandemic all but obliterated what is usually the busiest time of the year for Hollywood. Sure, Russell Crowe got crazy in "Unhinged" and Christopher Nolan tried to save cinemas with "Tenet," but the box office was ultimately but a grain of sand on the beach compared to normal times. But there is some good news! The box office for summer 2021 was up a shocking (on the surface) 893 percent compared to 2020. Be that as it may, it isn't exactly time to start celebrating just yet.
Here Are the Numbers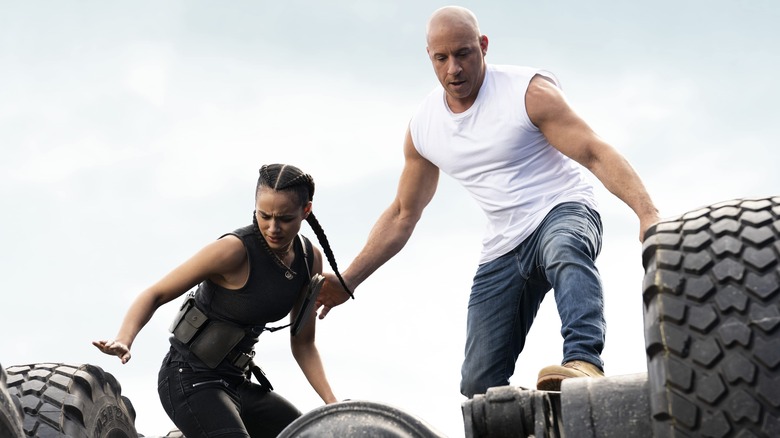 Universal Pictures
Per a recent report from Deadline, the summer box office, counting from the first weekend of May up through Labor Day weekend, took in $1.75 billion domestically. That is nearly 9 times more than was made during that same timeframe in 2020, with just $176.4 million in ticket sales recorded. So, yes, on the surface, this is a good thing. But let us not forget that 2019 saw records smashed, with $11.3 billion in box office brought in domestically. So we are still a long way away from getting back to "normal" levels of moviegoing. If we ever even can get back to such a thing. More on that in a minute.
Here were the top five performers at the domestic box office this year:
"Black Widow" – $182.7 million
"F9" – $172.8 million
"A Quiet Place Part II" – $160 million
"Jungle Cruise" – $107.2 million
"Shang-Chi and the Legend of the Ten Rings" – $105.9 million
Disney led the pack with $586.1 million (counting 20th Century Studios releases). That was aided in large part thanks to the record-shattering opening weekend of "Shang-Chi" over Labor Day. Universal Pictures took the silver medal with $407.4 million.
Also of note, the last time the summer box office was in the $1.7 billion range was 1992. The top movie that summer? "Batman Returns." 
Hybrid Releases and Lingering Questions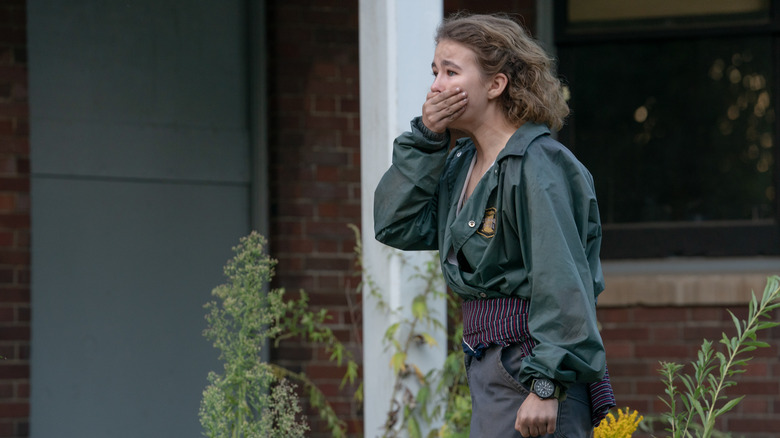 Paramount Pictures
Aside from actually having movies in theaters this summer, the industry saw some major changes. In the before times, movies typically enjoyed nearly three months of theatrical exclusivity before being made available at home. No longer. In many cases, such as with "Black Widow" and every single Warner Bros. movie this year, movies were made available on streaming, in some fashion, on the same day as their theatrical release. This is going to be the biggest, lasting shake-up of the pandemic. No question about that.
In the future, at best, we are probably looking at 60-day theatrical exclusivity. In most cases less. Disney is likely to stick with a 45-day window for exclusive theatrical releases. "Black Widow" proved this distribution strategy can muddy the bar for success, and it can lead to problems. Case in point, the ongoing lawsuit between Disney and Scarlett Johansson. But movies like "Godzilla vs. Kong," which earned $467 million worldwide despite being available on HBO Max, indicate hybrid releases can work. This is something the industry will be sorting out for some time. And it's something that could complicate matters next summer as well, assuming the pandemic has found some level of chill by then.
All of this to say, the 2021 numbers were far better than 2020. But it's not quite time to celebrate just yet.
There Is Hope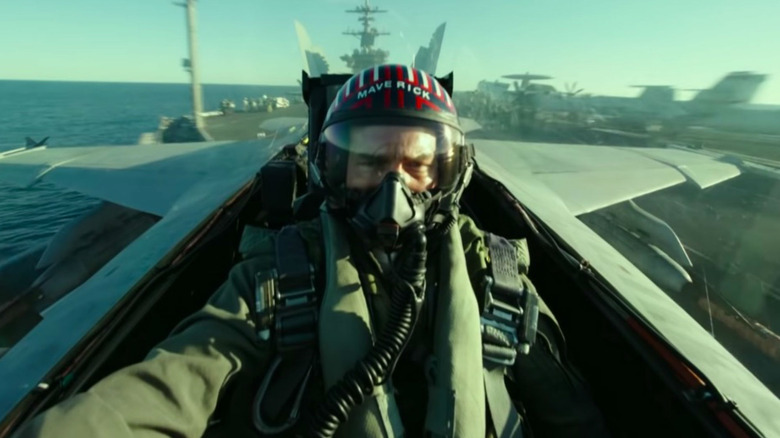 Disney
The good news is, 2022 is absolutely loaded down with appealing blockbusters. "Thor: Love and Thunder," "Top Gun: Maverick," "John Wick 4," "Jurassic World: Dominion," "Transformers: Rise of the Beasts," "Black Adam," "Indiana Jones 5" and more are all coming out between May and the first week of September next year. If the industry can bounce back once relative normalcy and consumer confidence returns, that slate is undoubtedly stacked. Hope exists for lovers of the theatrical experience.