Is A Bumblebee Sequel Ever Going To Happen? Here's What We Know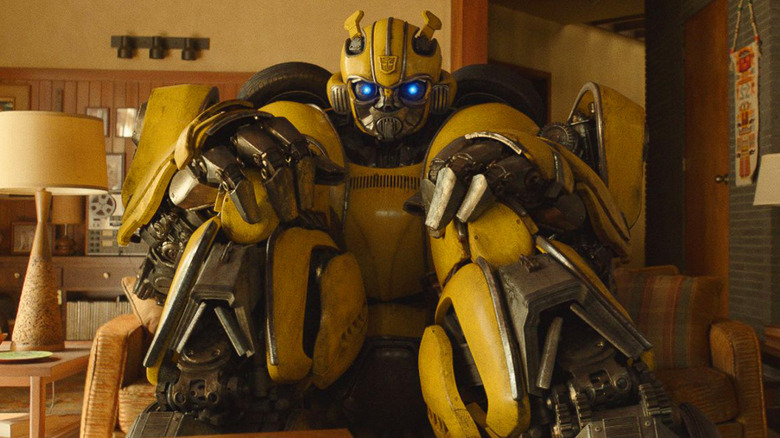 Paramount Pictures
(Welcome to Will There Be a Sequel?, a series where we answer that question and explore what comes next.)
"Bumblebee" hit theaters in December 2018 as the first live-action "Transformers" movie not directed by one Mr. Michael Bay. Instead, Travis Knight ("Kubo and the Two Strings") took the helm, which proved to be a good choice. While it wasn't quite the $1 billion hit that many of its predecessors were, the flick charmed critics and did solid business. Yet, three years after, we're left to wonder where's the sequel? Are we even getting one? Will Bee and Optimus get to kick more robot ass together?
Here is what we know about the prospect of a "Bumblebee" sequel at this stage in the game.
A Bumblebee Sequel Is, Or At Least Was, In Development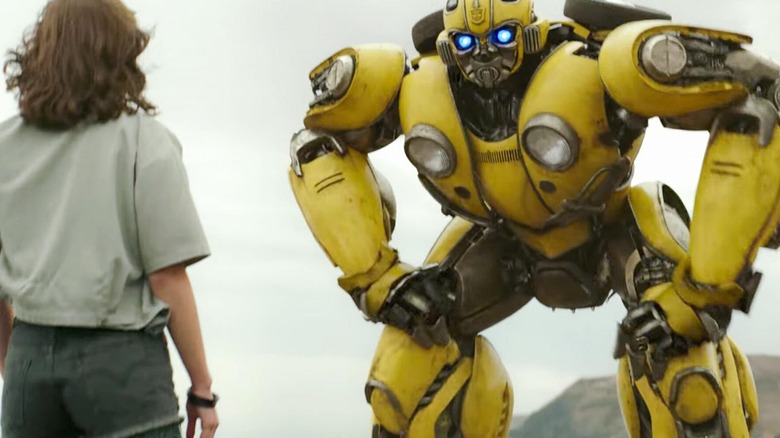 Paramount Pictures
Mere weeks after "Bumblebee" hit theaters, Deadline reported that a sequel was in development. This was back in January 2019. An eternity ago, given what's happened in the world since then. Virtually no details were revealed at the time, and nothing has been said (officially speaking) about it since. At the time, longtime franchise producer Lorenzo Di Bonaventura had the following to say:
"We had many objectives (including) to bring a new set of families into the series, and that succeeded; in the after markets that will continue to succeed in a big way. Part of our obligation was to bring people back who had left the franchise or never experienced it which worked well ... We are finding our way. Our intention was we wanted to please the core fans but also bring a new audience."
No director or cast members have officially been attached to "Bumblebee 2" at this time. Which I'm sorry to say, for those who are hoping this will come soon. At best, it's stuck in development somewhere in the halls of Paramount Pictures. But the Autobots and Decepticons are far from done.
Lots of Other Transformers Movies Are Being Developed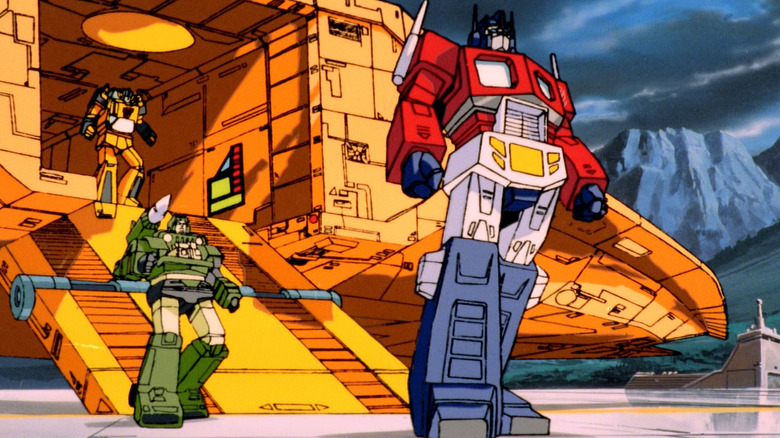 Marvel Productions / Hasbro
Up to this point, the "Transformers" franchise has earned a truly amazing $4.8 billion at the global box office. It's not going anywhere. Paramount and Hasbro will milk this cash cow until it has nothing left to give. While updates on a "Bumblebee" sequel have been few and far between, several other projects have entered development.
Something more akin to "Transformers 7" was in the cards at one time or another. A "Beast Wars" spin-off was also on the table (more on that in a bit). Not to mention an animated feature from Josh Cooley ("Toy Story 4"). This is a good news/bad news situation, as it relates to "Bumblebee 2."
Is Bumblebee 2 Financially Viable?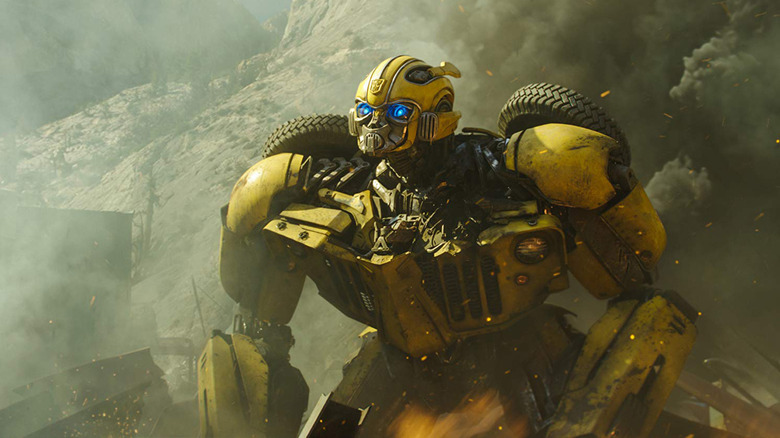 Paramount Pictures
The good news is that critics loved "Bumblebee" and it did reasonably well at the box office. The bad news is that it tied Paramount's hands. "Transformers: The Last Knight" was maligned and made about $500 million less than "Age of Extinction," give or take. But be that as it may, those movies still made more than "Bumblebee" ($465 million worldwide). It's worth noting its production budget of $102 million was far less than its predecessors. "The Last Knight" cost a reported $217 million. Before marketing. Yikes.
However, the Bay-less version of the franchise brought back discouraged audience members. It seems, reading between the lines, that left the studio in a bit of a pickle in terms of where to go next. "Bumblebee" was easy enough as it was a prequel, so they didn't have to hit the big, red reboot button. And they are seemingly trying pretty hard not to do that. At the end of the day, commercially speaking, the value in "Bumblebee" was in bringing the series back to life. Not so much in creating a full-fledged spin-off franchise.
We're Getting One New Transformers Movie Pretty Soon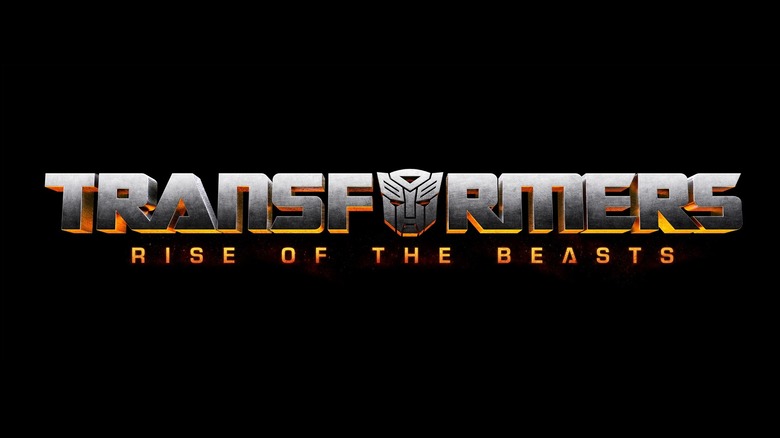 Paramount Pictures
The good news is Bumblebee, Optimus Prime, and the gang will be back next summer. Paramount announced the next installment of the franchise earlier this year: "Transformers: Rise of the Bests." Yes, the "Beasts" in the title is in reference to "Beasts Wars," the much-loved '90s spin-off animated series. Those characters will appear in the movie, which will take place in the '90s. So this will, once again, be a prequel to the events of the original 2007 "Transformers," and Paramount gets to avoid hitting the reboot button for a little while longer.
While we may not be getting a direct "Bumblebee" sequel, the spirit of that movie will seemingly live on in future installments. And the little yellow robot will be back to warm our hearts as a member of the team.
"Transformers: Rise of the Bests" is scheduled to hit theaters on June 24, 2022.