New Midnight Mass Poster Teases Mike Flanagan's New Netflix Show, Trailer Coming Next Week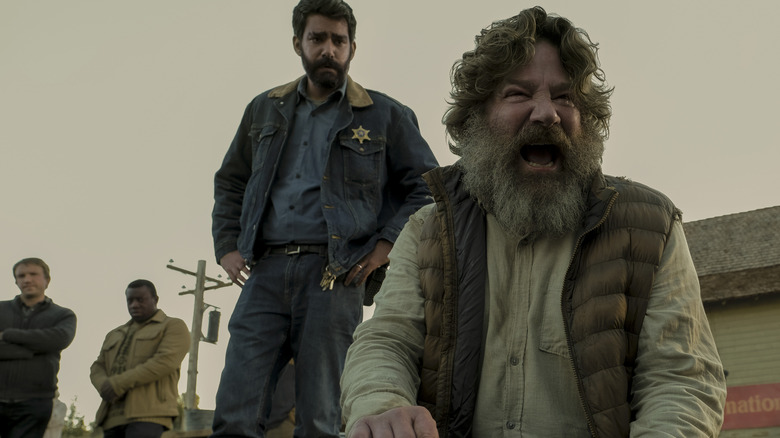 Netflix
"Midnight Mass," the latest Netflix tale of terror from Mike Flanagan, is set to give us all the creeps later this month. But before the series drops, a new trailer will arrive to give us a taste of the horrors to come. The trailer won't arrive until next week, but for now, we can all take a gander at a new poster for the show in all its artistic glory. Check out the poster below, and learn more about the series, which is set in a small, isolated community gripped by religious fervor.
Midnight Mass Poster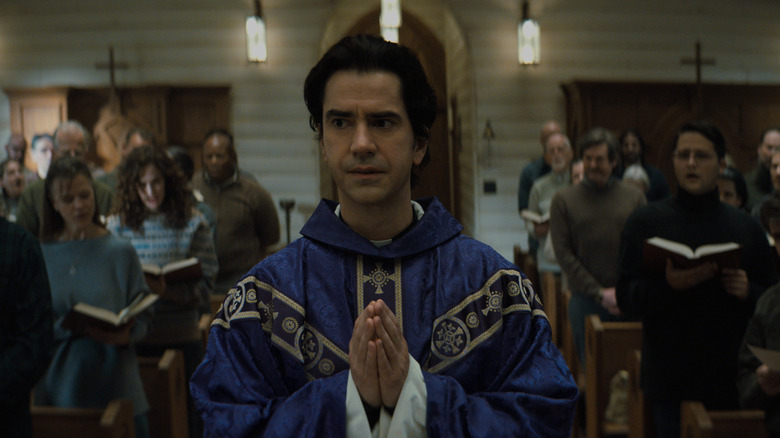 Netflix
The "Midnight Mass" poster arrived today, and while it doesn't tell us much, it sure is nice to look at. See for yourself. 
The series hails from Mike Flanagan, one of the best filmmakers working in the horror genre today. Flanagan has had a good relationship with Netflix – his films "Hush" and "Gerald's Game" went to Netflix, and he was also responsible for the Netflix shows "The Haunting of Hill House" and "The Haunting of Bly Manor." Now he's back with "Midnight Mass," a series he's directing from beginning to end. And that has me excited. I thought "Hill House" was pretty damn great, and Flanagan helmed that entire season. However, he only directed the first episode of "Bly Manor," and then handed the show off to other directors – and I think that hurt the series. It just wasn't as good as "Hill House," primarily because it lacked the touch one gets from a single director (see also: the first season of "True Detective"). 
Created and directed by Flanagan, the seven-episode limited series stars Zach Gilford, Hamish Linklater, Kate Siegel, Rahul Abburi, Crystal Balint, Matt Biedel, Alex Essoe, Annarah Cymone, Annabeth Gish, Rahul Kohli, Kristin Lehman, Robert Longstreet, Igby Rigney, Samantha Sloyan, Henry Thomas, and Michael Trucco. The series is executive produced by Flanagan and Trevor Macy for Intrepid Pictures.
What Is Midnight Mass?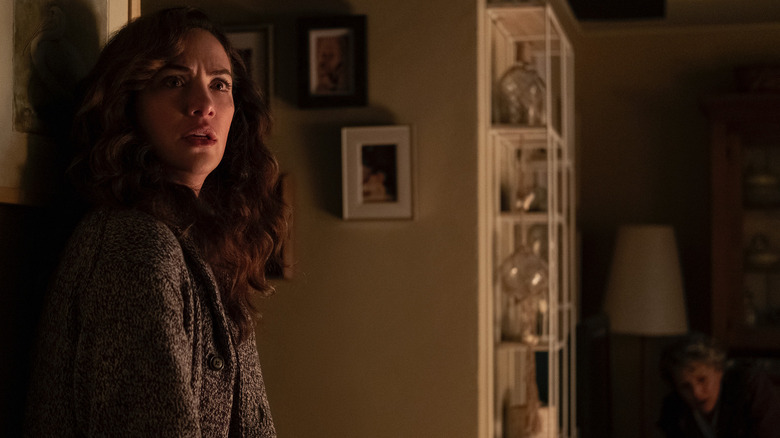 Netflix
Mike Flanagan has been planning "Midnight Mass" for a while. He called the show "my favorite project so far. As a former altar boy, about to celebrate 3 years of sobriety, it's not had to see what makes this so personal. The ideas at the root of this show scare me to my core." Here's the synopsis:
MIDNIGHT MASS tells the tale of a small, isolated island community whose existing divisions are amplified by the return of a disgraced young man (Zach Gilford) and the arrival of a charismatic priest (Hamish Linklater). When Father Paul's appearance on Crockett Island coincides with unexplained and seemingly miraculous events, a renewed religious fervor takes hold of the community – but do these miracles come at a price?
We already have a teaser for the show, and now the full trailer is set to arrive a week from today, on September 9, 2021. Keep your eyes peeled. "Midnight Mass" hits Netflix on September 24, 2021.