The Card Counter Clips And Character Posters: Paul Schrader's Neo-Noir Goes All-In With Oscar Isaac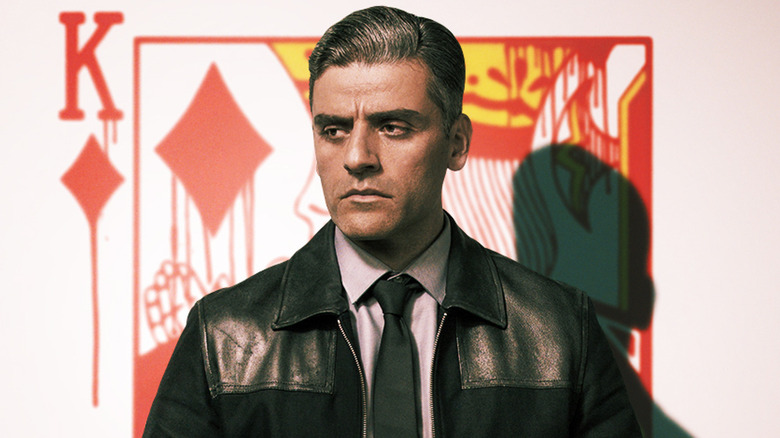 Focus Features
Oscar Isaac is ready to count some cards, baby! Isaac stars in Paul Schrader's new movie "The Card Counter," and ahead of the film's upcoming release some new character posters and clips have found their way online. In the neo-noir drama, Isaac is an ex-military interrogator turned professional gambler who takes a troubled young man (Tye Sheridan) under his wing. But like most characters in Paul Schrader's movies, his personal demons get in the way. 
The Card Counter Clip: You Should Read Some Books
In "The Card Counter," Oscar Isaac is William Tell (an alias, obviously). He was once a brutal military interrogator, and now he spends his life drifting from casino to casino, gambling. Along the way he runs into a troubled young man (Tye Sheridan) and takes him under his wing, bringing him along as he moves around. He also connects with La Linda (Tiffany Haddish), who runs a stable – that is, a group of gamblers with financial backers. In this scene, the three main characters sit around having a casual conversation. It may not sound like the most exciting cinematic moment, but as Paul Schrader slowly pushes the camera in on these people, we learn more and more about them. 
The Card Counter Clip: Wish The Kid Had Been Here
In this next clip, William and La Linda are alone at a bar. William just won at a table, but instead of his big win, all he can think about is Sheridan's character, who isn't around at the moment. Once again: this isn't action-packed stuff! But it continues to build the characters and let us into their particular mindsets. And Isaac and Haddish have a unique chemistry together. There's something off-kilter about it, but it works. 
The Card Counter Clip: Justify What We Did
Finally, this clip has Isaac's character recalling his horrific actions as a military interrogator – specifically the now-infamous torture that went on at Abu Ghraib prison; torture that was exposed via a series of shocking images. Since this is a Paul Schrader movie, Isaac's character is tormented by the things he's done, and this clip is a great showcase for the actor, who nails the intensity of the moment. 
The Card Counter Character Posters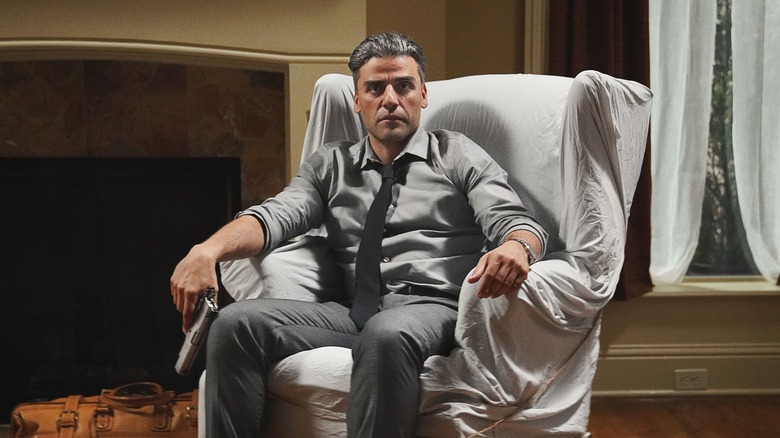 Focus Featurs
In addition to the clips we have three character posters for the film, which you can check out below. "The Card Counter" opens in theaters on September 10, 2021. Here's a synopsis.
Redemption is the long game in Paul Schrader's THE CARD COUNTER. Told with Schrader's trademark cinematic intensity, the revenge thriller tells the story of an ex-military interrogator turned gambler haunted by the ghosts of his past decisions, and features riveting performances from stars Oscar Isaac, Tiffany Haddish, Tye Sheridan and Willem Dafoe.
Here's the Oscar Isaac poster.
Here's the Tye Sheridan poster. 
Finally, here's the poster for Tiffany Haddish.