New Paranormal Activity Movie Will Haunt Paramount+ In October Along With A Making-Of Documentary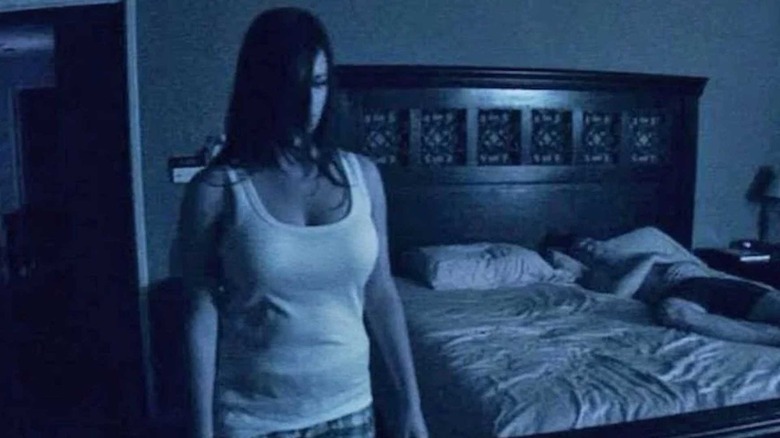 Paramount
Looks like we'll be seeing the new "Paranormal Activity" movie very soon. The horror sequel, which is destined for Paramount+, will drop sometime this October, just in time for Halloween. And Paramount+ will attempt to keep the "Paranormal" love going with a new documentary about the making of the film. Plot details are still lurking in the shadows, but it's safe to assume the film will keep the "found footage" framing going and once again suburbanites dealing with the supernatural. 
Just in Time For Halloween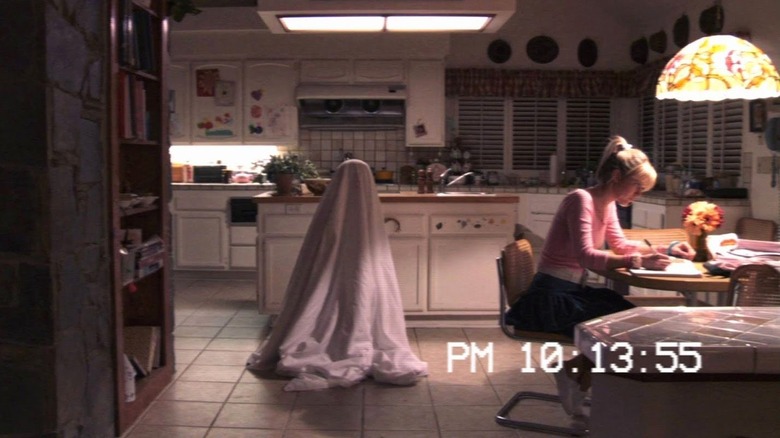 Paramount
Once upon a time, the new "Paranormal Activity" movie was destined for theaters, and scheduled for a 2022 release. Now, things have changed considerably. We already knew the movie would be headed to Paramount+, and we recently learned that it might drop on that streaming service as soon as this year. Now we know how soon: October. Today, via Deadline, Tanya Giles, Chief Programming Officer, ViacomCBS Streaming, revealed that the new "Paranormal Activity" movie would hit Paramount+ in time for Halloween, and it would be accompanied by a making-of documentary. Giles said: 
"A new Paranormal Activity from Paramount Players should bring fans an unexpected reimagining of the beloved horror franchise. We'll also be launching a documentary on the making of the Paranormal Activity feature. Both of which will be coming to the service in time for Halloween."
The original "Paranormal Activity" opened in September, which was close enough to Halloween to drum up plenty of horror buzz. That buzz helped turn the first movie into a massive hit, spawning six sequels with increasingly convoluted storylines. So will this new movie keep the original story going? Well...
Think of Something New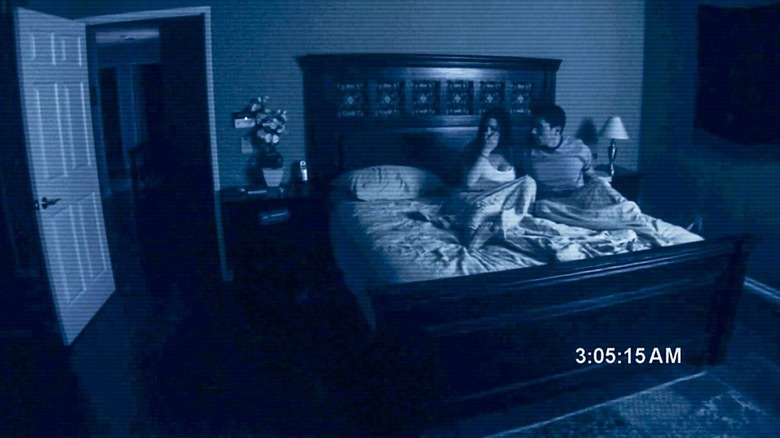 Paramount
In a recent interview with "Paranormal Activity" franchise producer Jason Blum, Blum revealed that the new movie is going to be a complete reboot. Why? Because these sorts of movies are targeted at younger viewers, and younger viewers might not have any damn idea what "Paranormal Activity" even is. Blum said: 
"Paramount wanted to continue Paranormal Activity, I probably would have left it alone. So they wanted to continue it, but I thought if they were gonna continue it, you gotta – it was tired, there was no way to continue the road that we'd been down...So I really encouraged all the creative people involved to think of something new. A lot of people who are going to go see the new Paranormal Activity were 3 years old when the first Paranormal Activity came out, so they don't even know from those older movies. I thought if you were going to re-do it, you better really re-do it, not try and expand what we did all those years ago."
This seems a bit strange to me. Isn't the whole reason to make a new one of these movies to cash-in on brand name awareness? Blum seems to suggest that instead, this movie is targeted to people who may have never even heard of "Paranormal Activity." If you say so, Jason Blum!
In any case, we still don't know a whole lot about this new entry. What we know for sure:  Emily Bader, Roland Buck III, Dan Lippert, and Henry Ayres-Brown will star in the pic, while "Underwater" director Will Eubank helms a script from Christopher Landon, director of "Freaky" and "Happy Death Day," and the screenwriter of several previous "Paranormal" films. I quite enjoyed "Underwater" and I love most of Landon's work in general, so I'm hoping for something special here.