New Texas Chainsaw Massacre Movie Will Hunt, Kill, Eat Travelers At Netflix Now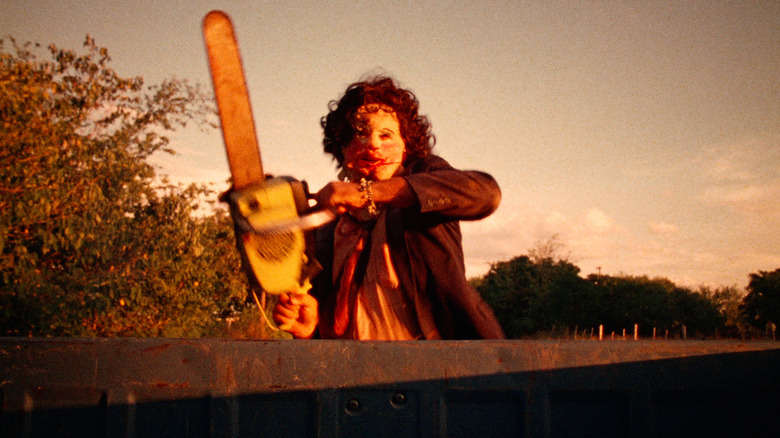 Legendary Entertainment
The latest take on "The Texas Chainsaw Massacre" is headed to Netflix. The film is meant to be a direct sequel to the original movie, picking up with an older, but still deadly Leatherface. Originally intended as a theatrical release, Legendary just sold the global rights to the film to Netflix. There's no word at the moment of when Netflix will premiere the flick, but it was originally set for a 2021 release. Could we end up seeing it this year, perhaps in time for Halloween? Let's hope. 
From Theaters to Netflix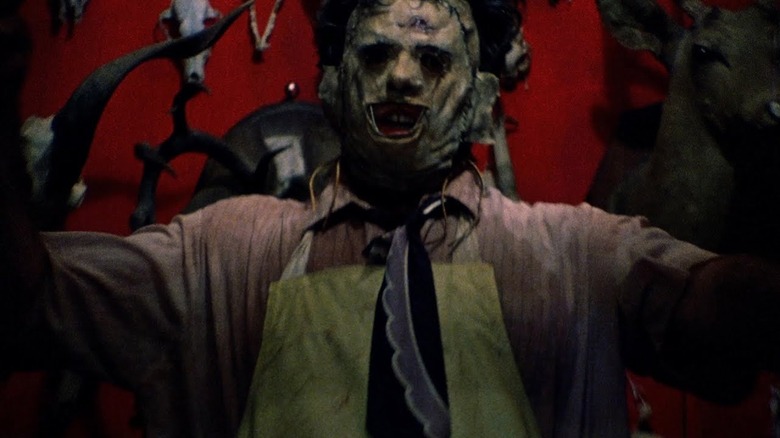 Legendary Entertainment
The Hollywood Reporter has the news that the new "Texas Chainsaw Massacre" movie is going to Netflix. "Don't Breathe" director Fede Alvarez is producing the flick, and Alvarez previously offered up some info on what we can expect, saying: 
"It is a direct sequel, and it is the same character. It is old man Leatherface." The producer also promised that the new film would be taking an old school approach, stating: "Everything is classic, old school gags. A lot of the approach that we had with Evil Dead – never VFX, to do everything on camera. It's a very old-school approach to filmmaking. Vintage lenses...it's very similar to the original film."
The film will also bring back original "Texas Chain Saw" final girl Sally Hardesty, now played by "Mandy" actress Olwen Fouéré (original Sally actress Marilyn Burns died in 2014). The cast also includes Elsie Fisher, Sarah Yarkin, Jacob Latimore, and Moe Dunford. David Blue Garcia directed the film, which is produced by Fede Alvarez and Rodolfo Sayagues through their Bad Hombre banner. Kim Henkel, Ian Henkel, and Pat Cassidy of Exurbia Films, also produce, along with Legendary Pictures.
The new film had a bit of a rough start. Ryan and Andy Tohill, the team behind the 2018 British-Irish film "The Dig," were initially brought in to direct. However, after one week of filming, the Tohills walked away from the project citing creative differences. 
What's The New Movie About?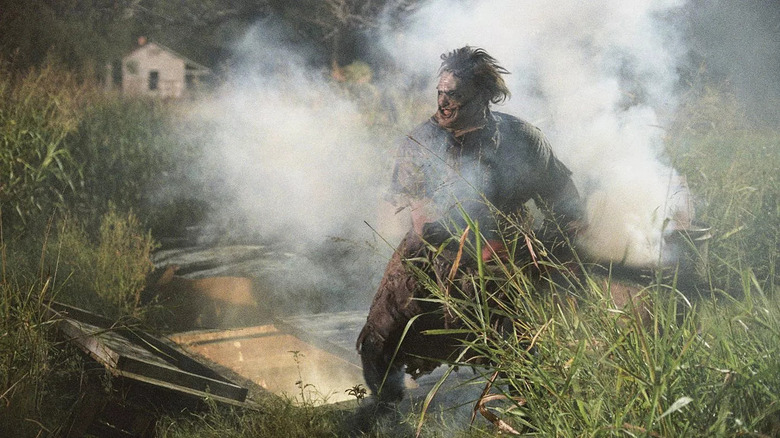 Legendary Entertainment
So just what is this new "Texas Chainsaw" movie about? An official synopsis has yet to be released, but the story is said to involve a woman who drags her teenage sister out to Texas on a business trip. You can probably fill in the blanks from there — this woman and her sister run afoul of Leatherface and his cannibal family, and much screaming follows.
The original "Texas Chain Saw Massacre" remains a classic, and one of the most disturbing horror movies ever made. The sequels? Well, they all have their defenders, but none even comes close to capturing the grimy, gritty energy of the original. I doubt that'll change for this new movie, but I'm still very curious to check it out whenever Netflix decides to release it.