Witches Of Eastwick Remake In The Works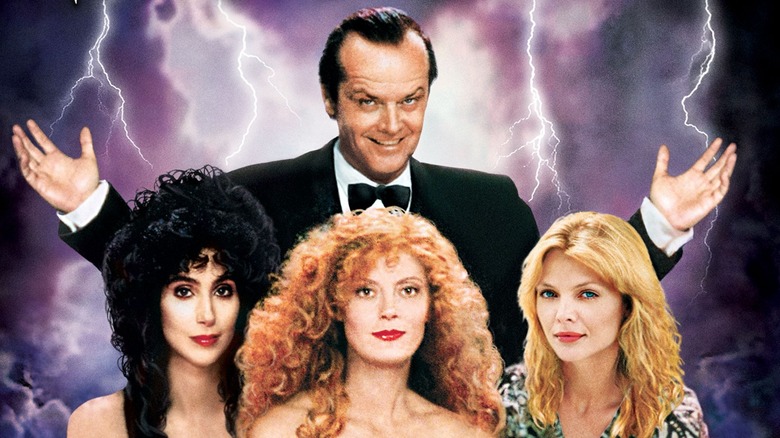 Warner Bros.
"The Witches of Eastwick" are back, baby! "Pleasure" director Ninja Thyberg has been tapped by Warner Bros. to remake the 1987 George Miller movie adapted from the John Updike novel of the same name. Miller's movie, which took great liberties with Updike's source material, followed three small-town women (played by Cher, Michelle Pfeiffer, and Susan Sarandon) who all fall for a new guy in town, played by Jack Nicholson. As it turns out, the newcomer is the devil himself, and the three women realize they're actually witches. 
A Remake or a Reboot?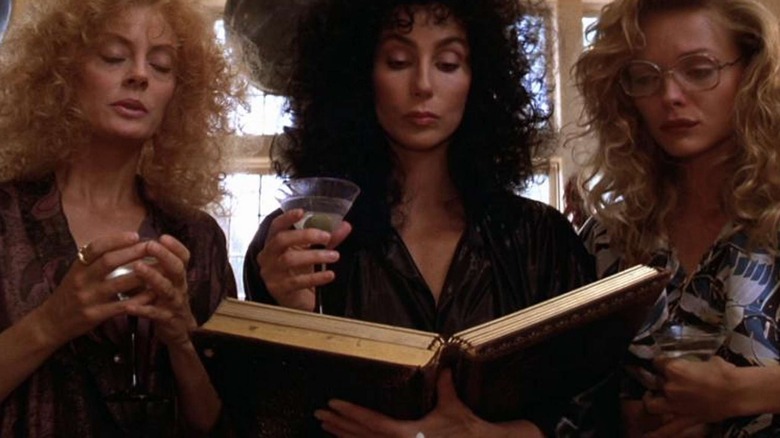 Warner Bros.
Screen Daily has the news that Ninja Thyberg is set to write and direct a "Witches of Eastwick" remake for Warner Bros. Per the report, "Thyberg is about to start writing the script; it is not yet confirmed if her screenplay will be based on Miller's version which was adapted by writer Michael Cristofer, or on John Updike's 1984 novel of the same name on which the first film was based." As I mentioned above, the movie version was drastically different than the John Updike novel that inspired it, so there's always a chance this take could be closer to the source material. Or it could go in a completely different direction! 
In any case, despite the original boasting the directing power of George Miller and the star power of Jack Nicholson, Cher, Michelle Pfeiffer, and Susan Sarandon, it just isn't very good – although it does have its defenders (Roger Ebert gave it three-and-a-half stars). In the film, "Three small-town friends, Alexandra (Cher), Jane (Susan Sarandon) and Sukie (Michelle Pfeiffer), each having lost the man in their lives, are feeling unfulfilled — until a furtive stranger, Daryl Van Horne (Jack Nicholson), arrives and begins courting each of them in turn. Eventually, Daryl tells them that they are witches. But as the three friends spend more time at his mansion, enjoying themselves and learning about their powers, they begin to worry about Daryl's ultimate intentions."
The Book That Inspired The Film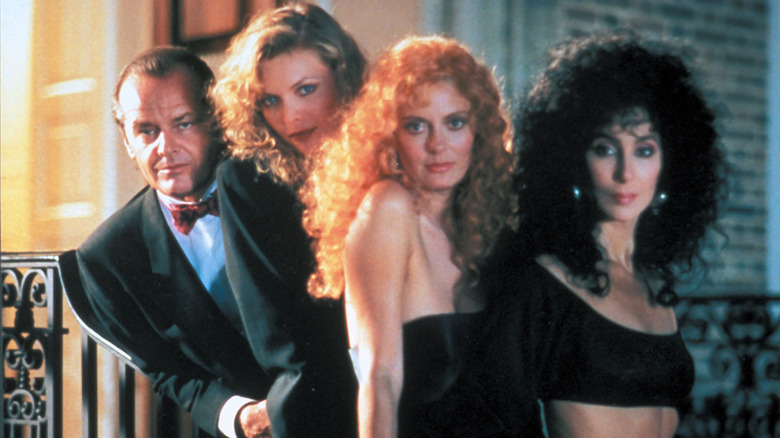 Warner Bros.
As for the book that inspired the film, here's the synopsis: 
Toward the end of the Vietnam era, in a snug little Rhode Island seacoast town, wonderful powers have descended upon Alexandra, Jane, and Sukie, bewitching divorcées with sudden access to all that is female, fecund, and mysterious. Alexandra, a sculptor, summons thunderstorms; Jane, a cellist, floats on the air; and Sukie, the local gossip columnist, turns milk into cream. Their happy little coven takes on new, malignant life when a dark and moneyed stranger, Darryl Van Horne, refurbishes the long-derelict Lenox mansion and invites them in to play. Thenceforth scandal flits through the darkening, crooked streets of Eastwick—and through the even darker fantasies of the town's collective psyche.