2021 Academy Awards Nominations Announced: 'Mank' Leads With 10 Nods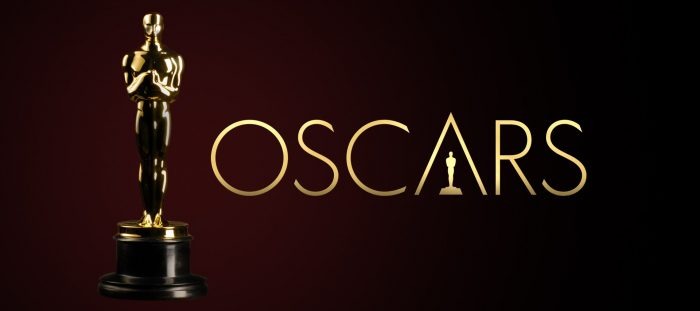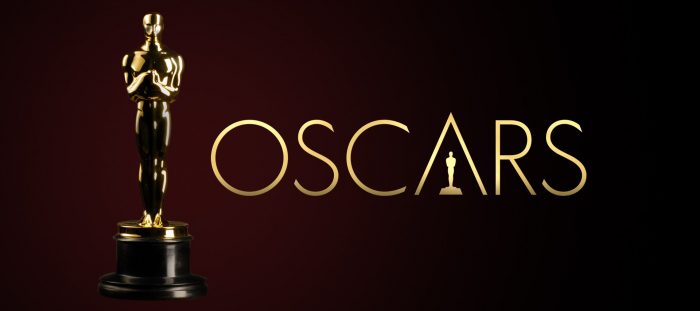 The nominations for the 93rd annual Academy Awards have announced, revealing which films will contend to take home little golden statuettes for one of the strangest years in cinema history. While the COVID-19 pandemic wreaked havoc on movie theaters and the film industry, you know the saying: the show must go on. And due to rules tweaks that allow for more eligibility (we're looking at you, streaming releases), the results look unlike many other Oscar line-ups. But is that for better or worse? We'll let you be the judge.
Mank led the pack with 10 nominations, including nods for Best Picture, Best Director, Best Actor, and Supporting Actress. Other major contenders include Nomadland, The Trial of the Chicago 7, Minari, The Father, and Sound of Metal, which each walked away with six nominations each. Just behind those films is Promising Young Woman and Ma Rainey's Black Bottom with five nominations. Soul and One Night in Miami each earned three nominations.
Here is the complete list of nominees for the 2021 Academy Awards. The ceremony will air on April 25, 2021.
Best PictureThe FatherJudas and the Black MessiahMankMinariNomadlandPromising Young WomanSound of MetalThe Trial of the Chicago 7Best DirectorThomas Vinterberg, Another RoundDavid Fincher, MankLee Isaac Chung, MinariChloe Zhao, NomadlandEmerald Fennell, Promising Young WomanBest ActorRiz Ahmed, Sound of MetalChadwick Boseman, Ma Rainey's Black BottomAnthony Hopkins, The FatherGary Oldman, MankSteven Yeun, MinariBest ActressViola Davis, Ma Rainey's Black BottomAndra Day, The United States vs. Billie HolidayVanessa Kirby, Pieces of a WomanFrances McDormand, NomadlandCarey Mulligan, Promising Young WomanBest Supporting ActorSacha Baron Cohen, The Trial of the Chicago 7Daniel Kaluuya, Judas and the Black MessiahLeslie Odom, Jr., One Night in MiamiPaul Raci, Sound of MetalLaKeith Stanfield, Judas and the Black MessiahBest Supporting ActressMaria Bakalova, Borat Subsequent MoviefilmGlenn Close, Hillbilly ElegyOlivia Colman The FatherAmanda Seyfried, MankYuh-Jung Youn, MinariBest Original ScreenplayJudas and the Black MessiahMinariPromising Young WomanSound of MetalThe Trial of the Chicago 7Best Adapted ScreenplayBorat Subsequent MoviefilmThe FatherNomadlandOne Night in MiamiThe White TigerBest Animated FilmOnwardOver the MoonA Shaun the Sheep Movie: FarmageddonSoulWolfwalkersBest DocumentaryCollectiveCrip CampThe Mole AgentMy Octopus Teacher TimeBest International Feature FilmAnother RoundBetter DaysCollectiveThe Man Who Sold His SkinQuo Vadis Aida?Best EditingThe FatherNomadlandPromising Young WomanSound of MetalThe Trial of the Chicago 7Best CinematographyJudas and the Black MessiahMankNews of the WorldNomadlandThe Trial of the Chicago 7Best Visual EffectsLove and MonstersThe Midnight SkyMulanThe One and Only IvanTenetBest Costume DesignEmma.Ma Rainey's Black BottomMankMulanPinocchioBest Production DesignThe FatherMa Rainey's Black BottomMankNews of the WorldTenetBest ScoreDa 5 BloodsMankMinariNews of the WorldSoulBest Original Song"Fight for You," Judas and the Black Messiah"Hear My Voice," The Trial of the Chicago 7"Husavik," Eurovision Song Contest: The Story of Fire Saga"Io Si (Seen)," The Life Ahead"Speak Now," One Night in Miami...Best Make-Up and HairstylingEmma.Hillbilly ElegyMa Rainey's Black BottomMankPinocchioBest SoundGreyhoundMankNews of the WorldSoulSound of MetalBest Animated ShortBurrowGenius LociIf Anything Happens I Love YouOperaYes-PeopleBest Documentary Short SubjectColetteA Concerto is a ConversationDo Not SplitHunger WardA Love Song for LatashaBest Live-Action Short FilmFeeling ThroughThe Letter RoomThe PresentTwo Distant StrangersWhite Eye