'Searching' Sequel Might Star 'Invisible Man' And 'A Wrinkle In Time' Actress Storm Reid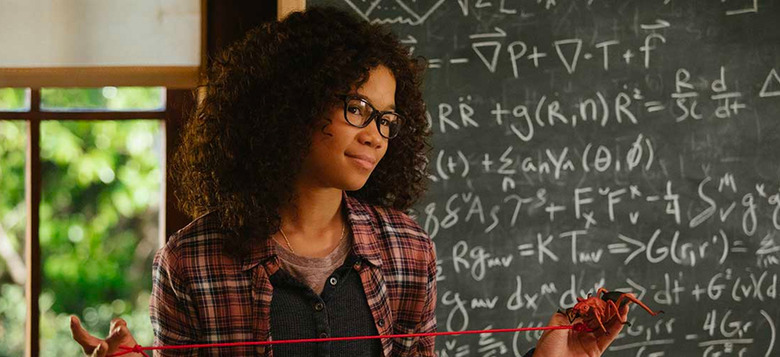 The Searching sequel may have just found one of its cast members: Storm Reid. The Wrinkle in Time and Invisible Man actress is in negotiations to join the follow-up film being directed by Will Merrick and Nick Johnson. The movie is not a direct sequel to the excellent 2018 "Screenlife" (that is, a movie that takes place entirely on screens, be it smartphones, computers, or TVs) thriller starring John Cho, but will involve similar elements. Aneesh Chaganty and Sev Ohanian, who wrote the first film, wrote the treatment for the sequel, and Merrik and Johnson are penning the script.
Deadline has the news that Storm Reid is in talks to join the Searching sequel cast. We have no idea who she's playing, and we don't even know what the plot will be. But if the sequel is following the first film, there's a good chance Reid is playing the character who goes missing, and then someone has to find her. Then again, the sequel could be completely subverting things, and this time an adult goes missing and a younger person is searching for them.
The original Searching, released in 2019, is one of those films that takes place entirely on screens (think Unfriended). And while that almost always sounds like a bad idea to me, Searching was pretty damn great. In the first movie, "David Kim becomes desperate when his 16-year-old daughter, Margot, disappears and an immediate police investigation leads nowhere. He soon decides to search the one place that no one else has: Margot's laptop. Hoping to trace her digital footprints, David contacts her friends and looks at photos and videos for any possible clues to her whereabouts."
The sequel will not bring David Kim or (presumably) any of the other characters. Instead, original Searching director Aneesh Chaganty said on social media that "the story will not follow the same characters or plotline as the first. Most importantly, we see this as an opportunity to tell another original, tech-driven thriller. If we can do that AND help bring new faces/voices to the industry, bonus points."
Chaganty isn't directing the follow-up, but he and Searching co-writer Sev Ohanian did write the treatment for the script. Taking over directorial duties are Will Merrick and Nick Johnson, the team that edited the first film. They're also writing the script from Chaganty and Ohanian's script. When /Film interviewed Chaganty and producer Natalie Qasabian about their recent film Run, the subject of Searching 2 (or whatever it's going to be called) came up. "We're very excited to say that it's heavily in progress," Qasabian said at the time. "I think we can say this. Because of the pandemic, we've sort of pushed the shoot, but, like the first movie, we're spending a lot of time pre-vizing the whole movie out, and we're deep into that process right now. We have seen portions of the movie and we're very, very excited for it."