'Search Party' Season 4 First Look Photos Reveals Guest Stars Susan Sarandon, Busy Philipps, And More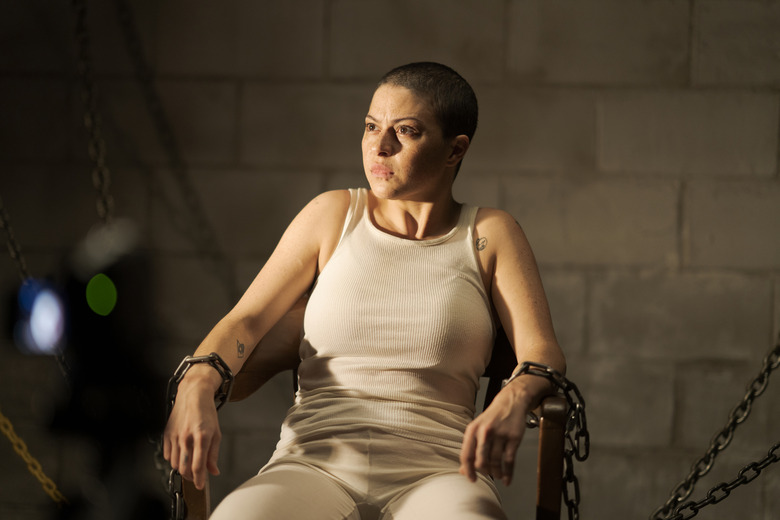 Cult hit comedy-thriller series Search Party has found a comfy home at HBO Max, where it aired its third season after two seasons on TBS. The series stars Alia Shawkat as the leader of a group of hip millennials who get involved in various mysteries, with increasingly insane stakes. And HBO Max seems to be pulling out all the stops for Search Party season 4, which goes big with the storytelling and the guest stars, including the likes of Susan Sarandon, Busy Philipps, and Ann Dowd. See these star-studded guest stars in action in the newly released Search Party season 4 first look images below.
Search Party Season 4 First Look
HBO Max has revealed several new first-look images for Search Party season 4, which is set to premiere on HBO Max in January 2021.
The new first look images show us our first glimpse at the guest stars this season, which include Susan Sarandon as Lylah, the unapologetically wealthy aunt to Chip, Dory's kidnapper; Busy Philipps as Donna DiMarco, a former teen star who is cast as Portia in a film portraying the murder of Keith Powell (Ron Livingston); Ann Dowd as Paula Jo, "a nosy Christmas-obsessed townie who gets a little too close to Chip's house for his own comfort"; Lillias White as Wilma, a world-famous talk show host who has an obsession with Chantal (Clare McNulty); Griffin Dunne as Richard Wreck, the CEO of a pastry company called Lil' Sticky's, which might offer a vital clue to finding Dory's whereabouts; and Goosebumps author R.L. Stine in a cameo role.
In the new season, "'Dory' (Alia Shawkat) is held prisoner by her psychotic stalker 'Chip' (Cole Escola), who is determined to make Dory believe that they are best friends. Meanwhile, 'Portia' (Meredith Hagner) is starring in a film about the trial, although not as herself; 'Elliott' (John Early) has switched party lines to become a far-right conservative talk show host; and 'Drew' (John Reynolds) is trying to escape his dark past by working as a costumed cast member in a theme park. As the friends begin to connect the dots that Dory might not be touring Europe as her faked social media posts suggest, they must decide whether or not to put their traumatic pasts behind them and once again become a search party – but this time, for Dory."
Search Party, which is executive produced by Sarah-Violet Bliss, Charles Rogers, Michael Showalter, and Jax Media's Lilly Burns and Tony Hernandez, returns to HBO Max in January 2021.