The Great Debate: Is Martin Scorsese Belittling Superhero Movies?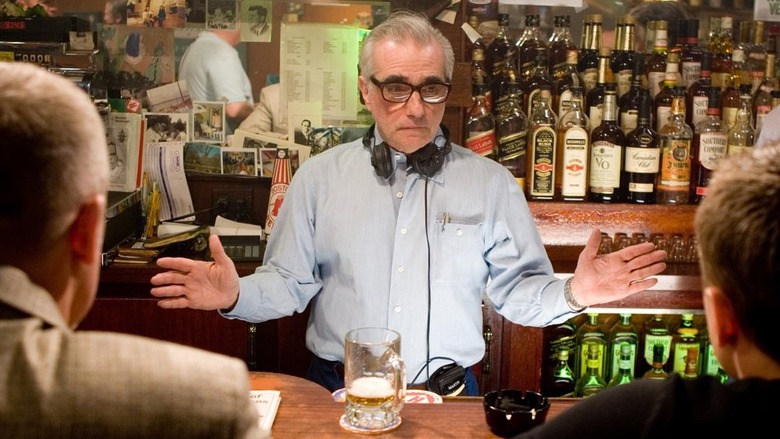 On the October 4, 2019 episode of /Film Daily, /Film editor-in-chief Peter Sciretta is joined by /Film managing editor Jacob Hall and writer Chris Evangelista to debate Martin Scorsese's recent comments about superhero movies.
The Topic: Martin Scorsese Doesn't Like Superhero Movies and the Internet is Really Mad About It
While doing press for The Irishman, Martin Scorsese said the following about superhero movies: "I don't see them. I tried, you know? But that's not cinema. Honestly, the closest I can think of them, as well made as they are, with actors doing the best they can under the circumstances, is theme parks. It isn't the cinema of human beings trying to convey emotional, psychological experiences to another human being."
The Question: Is Martin Scorsese belittling superhero movies and those who make and enjoy them?The Rules:
Only one person can speak at a time.
When the speaker is out of time, they must stop talking.
Personal insults are not allowed!
We are all going to be friends when this is over.
Opening Statements:Peter (One minute)Chris (One minute)Round One:Peter: Scorsese is insulting the thousands of people who work to create this form of art. (Two minutes)Chris responds (One minute)Round Two:Chris: Scorsese isn't even saying superhero movies are bad. (Two minutes)Peter responds (One minute)Round Three:Peter: Scorsese's remarks come from a place of ignorance, not informed intelligence (Two minutes)Chris responds (One minute)Round Four:Chris: The comparison to theme park rides is actually apt. (Two minutes)Peter responds (One minute)Closing Statements: Chris (One minute)Peter (One minute)All the other stuff you need to know:
You can find more about all the stories we mentioned on today's show at slashfilm.com, and linked inside the show notes.
/Film Daily is published every weekday, bringing you the most exciting news from the world of movies and television as well as deeper dives into the great features from slashfilm.com. 
You can subscribe to /Film Daily on
iTunes
,
Google Podcasts
,
Overcast
,
Spotify
and all the popular podcast apps (
RSS
). 
Send your feedback, questions, comments and concerns to us at
peter@slashfilm.com
. Please leave your name and general geographic location in case we mention the e-mail on the air.
Please rate and review the podcast on iTunes, tell your friends and spread the word! 
Thanks to Sam Hume for our logo.