A New World Of Gods And Monsters: A Panel Of Horror Experts Pick Who Should Direct These Classic Characters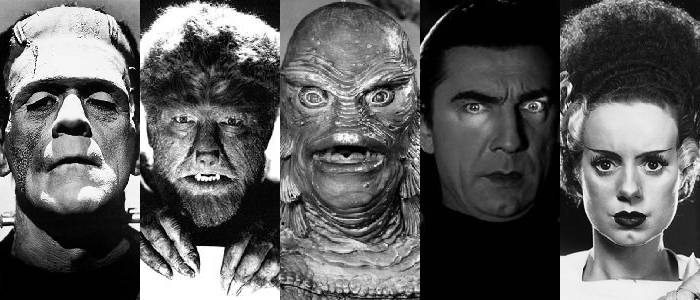 Universal has announced that all systems are "Go!" on an Invisible Man reboot to be written and directed by Leigh Whannell (Upgrade), with the horror maestros at Blumhouse steering the ship. Sorry, "Dark Universe." Blumhouse's involvement teases the capability to reboot Universal's entire classic monster catalog should The Invisible Man rake in profits, which – by Blumhouse's margin-friendly methods – shouldn't be an outstanding ask. Pretty big news for horror fans.In looking towards the (inevitable?) future, there exists no set-in-stone roster of filmmakers should other monster reboots be announced. Could we call ourselves online journalists here at /Film if someone didn't rise to the challenge of drafting their fantasy lineup of possible fill-ins? Speculate, opinionate, debate! I'm here to drop my murderer's row of creators who'd make us all forget Johnny Depp was EVER slated to play a Dark Universe icon – but, plot twist, I'm not alone.To bolster this open plea to Blumhouse (we'll take our royalties in cash, thanks), I sounded the conch and polled a handful of my most trusted horror journalist compatriots to offer alternative takes. Why not turn this one-man-show into a party? Please welcome my esteemed guests:Anya Stanley (@BookishPlinko): One of the horror beat's most prolific academic journalists who can also co-host the hell out of a live movie drinking game. Find her on Birth.Movies.Death, Dread Central, Collider, in Fangoria, and tweetin' out prime content like the inspiration for this very piece.Jonathan Barkan (@JonathanBarkan): Editor-in-Chief of Dread Central and aggressive hugger. Knows too much about me so I had little choice. Would boop his Vallhund Dante, 13/10.Marisa Mirabal (@Marisa_Mirabal): Needs no introduction if you've been reading her horror-themed content here on /Film. Find her elsewhere on Birth.Movies.Death, Horrornews.net, Collider, and Daily Grindhouse.Chris Evangelista (@cevangelista413): My "Now Scream This" brother in (dismembered) arms and fellow /Film horror enthusiast. You read him enough, y'all know he's the real deal.  Matt Barone (@MBarone): Impassioned walking horror encyclopedia and festival programmer for Brooklyn Horror Film Festival, Tribeca Film Festival, and North Bend Film Festival.Haleigh Foutch (@HaleighFoutch): Editor and Horror Lead for Collider, half of The Witching Hour podcast, and one of the raddest attendees to seek out at horror film festivals.Ariel Fisher (@Afis8): Co-host of A Frame Apart Podcast and After All Podcast. Find her on Rue Morgue, Birth.Movies.Death, in Fangoria, and featured in Spectacular Optical's Yuletide Terror (X-mas horror bros!).Kalyn Corrigan (@kalyncorrigan): Would vote "Most Likely To Summon An Actual Demon" or "Lead A Coven Of Witches." Find her writing on JoBlo, Vulture, New York Magazine, Indiewire, Birth.Movies.Death, Bloody Disgusting, in Fangoria, and anywhere else horror's being written about.
Frankenstein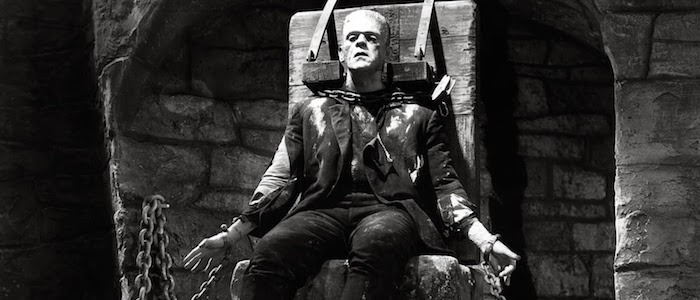 What Makes the Monster Special: Frankenstein's creation is "born" via jolts of electricity from graverobbed parts and a criminal's brain. The creature first displays characteristics of a simple being – a child, almost – yearning for acceptance and compassion. He's instead met as the grotesque monster he is, which enacts more primal instincts. Sadly misunderstood, judged on brutish physicality, and ultimately failed by those who assembled him. Often connected to metaphors of a "motherless child" or "oppressed class."The Director: Ben WheatleyWhy This Director is a Perfect Fit: When promoting directors who'd instantly vibe Frankenstein's tone, most will key in on the physical deformations that characterize Dr. Frank's undead hulk. My pick, on the other hand, ponders a Frankenstein film with classist turmoil at its core. It's true that I believe filmmaker Ben Wheatley's versatility will forever be understated, and it's also true that I'd sell my soul for his first creature feature to be an update on this classic tale of playing God. His monster – in my mind – more reminiscent of Mary Shelley's literature with articulate vocalized thoughts. Able to provoke commentary amidst outrage, judgment, and existential mob mentalities.Wheatley's bullseye adaptation of High-Rise assures me the writer/director could wrestle with Universal's most maddening thematic plots, and turn "The Creature's" outcast banishment into rage against oppression. Not to throw away grotesque designs or proper monster representation, of course. Or to lean towards black comedy like Wheatley's Sightseers or Free Fire. The Ben Wheatley Frankenstein vessel bouncing about my head bottles all the uncontrolled animosity from High-Rise, darkest realities from Kill List, and tremendous character work from across his catalog to birth a Frankenstein monster that's symbolic beyond scientific tampering gone too far. Something more connected to prisoners of society.Hell, maybe give us a Frankenstein monster worldly and angry enough to lead a revolution?Jonathan Barkan – Mike Flanagan: Not only is Flanagan able to create believable period stories, but he never loses sight of the humanity behind it all. Frankenstein is all about the horrors of our actions and the consequences we suffer as a result.Anya Stanley – Can Evrenol: The dreamiest of dream castings would be to see Can Evrenol take the gnarly, visceral bleakness of Baskin and apply it to the greatest Gothic tale of all time.Ariel Fisher - Guillermo del Toro: He's repeatedly spoken about wanting to revamp the Frankenstein films, hewing more closely to the book than previous iterations. Del Toro's visual aesthetic, track record for creating sympathetic monsters himself and his affection for the source material make him the perfect choice.Matt Barone – Jeremy Saulnier: With his last three films, Jeremy Saulnier has tackled heart-of-darkness character studies better any other director working today. Imagine what he could do with someone like Dr. Frankenstein, and the kind of gravitas balanced with brutal, visceral carnage he could deliver to a story that's traditionally been so austere.Chris Evangelista - Karyn Kusama: Believe it or not, there's never been a major Frankenstein movie from a female filmmaker. This is a bit nuts, since Frankenstein sprung from the mind of a female writer. Karyn Kusama is one of my favorite directors working right now, and with The Invitation and even the non-horror Destroyer, she's proved she can craft incredibly tense works of dread.Marisa Mirabal – Nicolas Pesce: Dedication to one's craft reaching the point of insanity, testing the realms of science and morality, emotional misunderstanding, and exploring what truly makes a monster are themes that Nicolas Pesce has experimented with before in The Eyes of My Mother and Piercing. I'd love to see his skills applied to those themes in Frankenstein as well.Haleigh Foutch – Damien Chazelle: The oddball answer that keeps tugging at me is Damien Chazelle. His draw toward driven, isolated characters would be a perfect match for the mad doctor just as his eye for emotionally-driven spectacle for Frankenstein's monster. It's also not as far out as it might sound; Blumhouse produced his feature film debut Whiplash, and as they proved by nabbing David Gordon Green for Halloween, the studio is both open to and capable of recruiting unexpected talent for their big-name films. My other dream scenario? Michael Shannon as the monster.Kalyn Corrigan - Boots Riley: Tell me who is more fitted to helm Frankenstein than Boots Riley, the man who brought us Sorry To Bother You. A filmmaker born from a family of political activists, who went on to create one of the most fascinating mixtures of fantasy and reality with commentary effortlessly woven into every comedic and dramatic moment alike.
Bride Of Frankenstein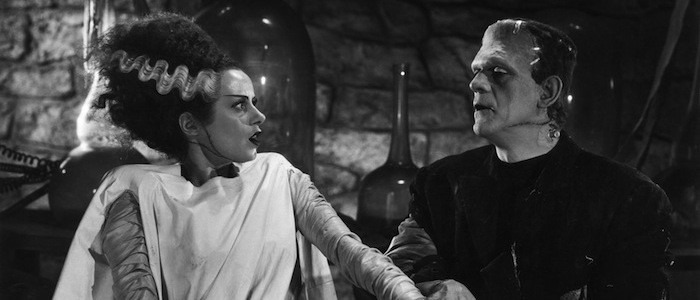 What Makes the Monster Special: "The Bride" comes to form as a mate for Frankenstein's monster, but immediately rejects her lover's appearance like villagers, scientists, and many others have throughout the creature's lifespan. "She hate me! Like others." Tragedy, romance, and an abomination's curse.The Director: Justin Benson and Aaron MoorheadWhy This Director is a Perfect Fit: Spring. Are you really going to make me draw this explanation out? Justin Benson and Aaron Moorhead have proven themselves cinema's most thought-provoking filmmaker duo three times now (Resolution and The Endless in addition to Spring). Their understanding of complex character development, rich philosophical storytelling, and daring narratives are next to none. Even more so, their *perfection* horror romance Spring is about love as a monster and relationship building with bloody blemishes – their take on Bride Of Frankenstein is a necessity at this point.It's true that James Whale's 1935 original is less about Frankenstein's monster wooing his bolt-haired bride and more a continuation of the scientist's project interacting (poorly) with humanity. First off, that's right up Benson and Moorhead's alley (easily could have swapped them for Wheatley) – but there's a Bride Of Frankenstein version from Benson and Moorhead I'd love to see. Introduce "The Bride" earlier, allow Frankenstein's monster to pursue (again, more articulate version), and unite two creations in horrific bliss. Celebrate the "freaks," darken romantic subplots, and let these filmmaker voices speak to love's rollercoaster bounds while using iconic genre characters.Jonathan Barkan – Guillermo Del Toro: Del Toro has always created sympathetic villains and no Universal "monster" is a greater example than "The Creature." I have the utmost faith that he could capture not only the Monster's rage and frustration but also the desperate loneliness that hovers over him, eliciting a desire for companionship. Del Toro is also known for his strong and resilient female characters and the Bride should be no different.Anya Stanley – Coralie Fargeat: Coralie Fargeat's Revenge is the only part of her resume I needed to see to place full faith and trust in her ability to give us a tangible woman lead both fierce and feminine.Ariel Fisher - Reed Morano: Morano's body of work (Meadowland/The Handmaid's Tale) primarily focuses on women's experiences, with their painful stories told in challenging and unflinching ways. Given the titular character of this film barely had any screentime in the original, it'd be nice to see this story retold through the female gaze, and I think she has the perfect sensibility to flesh out the Bride and give her an actual backstory.Matt Barone – Sophia Takal: I've always been fascinated by the Bride's vulnerability in those scenes with Frankenstein's monster; she's scared and doesn't have any sense of identity. In her brilliant psycho-horror film Always Shine, Sophia Takal nailed the subject of identity-based fears and anxieties. If you couple that with the fact that Takal deserves a big break, she feels like a left-field yet deserving choice here.Chris Evangelista - David Cronenberg: Cronenberg seems to have abandoned the horror genre, which I'm not happy about. But since this is a fantasy list, I'll just say that the master of body horror should really make a Frankenstein movie before he shuffles off this mortal coil.Marisa Mirabal – Ana Lily Amirpour: Since the Bride is only on camera for less than three minutes, I'd love to see her character and presence increased. Ana Lily Amirpour would be my top choice to explore the horrific sense of emotional longing and what it means to be a human or a monster within a romantic relationship.Haleigh Foutch – Karyn Kusama: In a recent interview, Karyn Kusama said the core theme that unites most of her movies is characters that ask themselves, "Do I want to be alive right now?" What story better crystalizes that question than that of the Bride; created to be the companion to a creature tormented by the horrors of his rebirth. No shade on James Whale's inimitable 1935 film, one of the best ever made, but ideally a revamp of the classic material would put the Bride front and center in her own film, and with movies like Jennifer's Body and Destroyer, Kusama delivered killer portraits of deadly, complex women trying to find their place in the world.Kalyn Corrigan - Lynne Ramsay: Ramsay has always made movies about monsters, just look at her work in We Need To Talk About Kevin and You Were Never Really Here. Her unique take on violence, her deeply personal storytelling, her commentary-driven psychological narratives – I'd love to see her vision channeled into a romantic setting.
The Wolf Man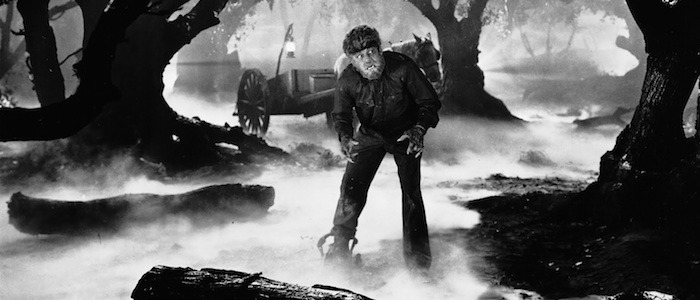 What Makes the Monster Special: Lycanthropy – better known as a werewolf's curse – is passed when such a hairy shapeshifter bites into unturned flesh. In Universal's 1941 film, Lawrence Talbot finds himself transforming into his "Wolf Man" form at night and prowling the countryside for victims. When the beast takes over, no human morality remains. Commence bloodthirsty killings.The Director: David BrucknerWhy This Director is a Perfect Fit: There are more straightforward answers than the one I've chosen. Neil Marshall, for example, whose Dog Soldiers is the most prolific modern werewolf movie of the 2000s (at least). Lowell Dean, responsible for my favorite pulpy werewolf franchise WolfCop (which features truly nasty transformation sequences amidst beer chugging). These are, for classification purposes, obvious choices – but what's the fun in that? Give The Wolf Man to someone who's never dabbled in full moon howls but has also served creature treatments justice, like David Bruckner. Uh huh, mister The Signal, V/H/S, and Southbound.Oh right, and a little Netflix horror flick titled The Ritual.Multiple factors jump out at me. First off, Bruckner's V/H/S segment "Amateur Night" establishes creature mythos expansive enough to spawn feature treatment within a short film's condensed length. In his Southbound segment "Accident," gore drips from a woman's mangled body as she's carried around desolate hospital rooms. In The Ritual, Bruckner's command of his demonic Helldeer amalgamation's physical form boasts confidence that'd serve The Wolf Man so undeniably well. Double points if Blumhouse reunites Bruckner with concept artist Keith Thompson and effects duo Josh and Sierra Russell. What a vicious, delicious, deadly The Wolf Man that'd be.Jonathan Barkan – James Cameron: Imagine Aliens but with werewolves. It's been a long time since werewolves were genuinely scary and Cameron is the perfect director to make these nearly-unstoppable creatures terrify audiences once again.Anya Stanley – Timo Tjahjanto: Imagine Timo Tjahjanto, the man who brought The Raid band back together for The Night Comes For Us, bringing that white-hot energy and kinetic camerawork to the classic Wolf Man narrative with a hard look at masculinity to boot.Ariel Fisher - Issa López: Her deeply human horror story with fantastical flare (Tigers Are Not Afraid) is reminiscent of Guillermo del Toro's earlier work, lending itself to profound emotional resonance that goes hand-in-hand with her depiction of the horrific. There's no better sensibility to capture the tragedy of Lawrence Talbot and the curse of the Wolf Man.  Matt Barone – Josh and Benny Safdie: Heaven Knows What and Good Time are masterworks of on-the-ground immediacy and in-your-face tension, which could serve the Wolf Man's story so well. I'm picturing a werewolf transformation scene and all of the wolf attack sequences done with the frantic energy and boldness of Good Time's opening robbery, and now I'm dying to see them for real.Chris Evangelista - Jordan Peele: Why Jordan Peele? Honestly, I want to see Jordan Peele's The Wolfman. Don't you? With Get Out, Peele revealed he has an eye for horror. He could go two ways with this: turn The Wolf Man into a story with social commentary edges, or make a balls-to-the-wall horror flick. I'd be excited either way.Marisa Mirabal – Julia Ducournau: The Wolf Man contains elements of gaslighting, elitist entitlement, and, of course, the dual nature of man. I think these topics would be interesting to view through a female lens, and Raw's Julia Ducournau has dipped into similar territory. Her seductive style and affinity for practical effects would be an interesting approach to depict both man and beast.Haleigh Foutch – Julia Ducournau: Ducournau's feature film debut Raw was a firestorm of grotesque transformation and fleshy frights — just the kind of sensibilities you'd want for a new take on The Wolf Man. Her coming-of-age cannibal film was ferocious and tragic, with a clever spin on inherited blood lust, not to mention gorgeously shot with a flourish of primal sexuality and hunger. Doesn't that scream "give me a high profile werewolf movie?"Kalyn Corrigan - Steven Piet: I was blown away by Piet's work on season two of Channel Zero: No End House. The idea that he can take an innocent looking suburb and twist it into a nightmare where a person's ghouls are her kin makes me very curious to see what Piet could do in an environment where a man's worst enemy is the one staring back at him in the mirror.
Phantom Of The Opera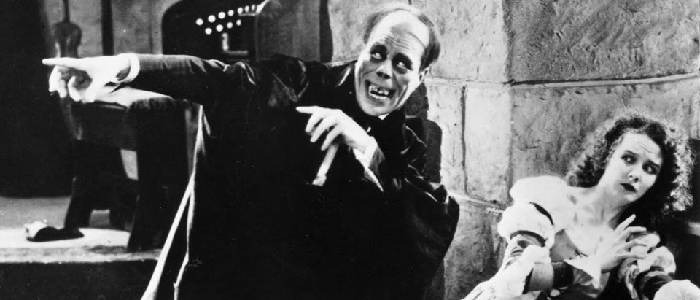 What Makes the Monster Special: Paris Opera House has a "phantom" problem, and his name is Erik. Universal's first depiction stays true to book descriptions of Erik having a "face resembles a skull with an elongated nose slit and protruding, crooked teeth." The "Opera Ghost" – as management dubs Erik – makes demands during production, sneaks around catacombs, and attempts to hold a performer hostage/make her his bride. The highest form of culture snob, if you will.The Director: Agnieszka SmoczynskaWhy This Director is a Perfect Fit: If you haven't seen The Lure yet we can't be friends (jk, I'll judge you silently). What Smoczynska achieves with Polish pixie-punk mermaids and Europop musical performances is the most addicting fortunes-and-fame uprise I've seen in quite some time. Endless energy on Chernobyl levels. Style designs like a disco ball piñata exploded all over Bowie-era glam but also fishpeople fetishes and savage sisterly pangs of hunger. It's weird, it's ambitious, and it's effervescently enjoyable. Oh right, how does that help Phantom Of The Opera?It's true Brian De Palma already cornered the market on bizarro Phantom reimaginings with Phantom Of The Paradise, but that was 1974. It's now 2019. I'd want Smoczynska to go full Eurotrash pop-punk-party-perversion to the best (worst) of her abilities. Genderswap "Erik" (like Todd And The Book Of Pure Evil) and let electric guitars rev in a modernist theatrical update of some heralded playwright classic. I can't explain my pick any better than urging you to watch The Lure. That's all the convincing you should need.Jonathan Barkan – John McPhail: McPhail stunned audiences with his musical horror/comedy Anna and the Apocalypse, where he delightfully crafted a wonderfully charming, gory, romantic, violent experience. While Phantom certainly doesn't need any comedy, I believe McPhail could take the other aspects of the story and adapt it into something truly special and memorable.Anya Stanley – Mike Flanagan: Mike Flanagan has made his bread and butter in amplifying the simple plot with gravitas; give this man an epic-level budget and let. Him. Work.Ariel Fisher - Mike Flanagan: Flanagan lures his viewers deep into a warm world that quickly turns cold while playing with negative space and constantly keeping you on edge. Meanwhile, he imbues every film with humanity, the one element at the heart of each Universal monster film. "The Phantom" could use a facelift, and Flanagan's just the filmmaker to give it to him.Matt Barone – Sean Byrne: This one is selfish on my part: I love both The Loved Ones and The Devil's Candy so much that I want Byrne to work as much as possible; the six-year gap between those films was too long. But also, The Devil's Candy's reliance on music, albeit metal, makes me think that Byrne could do something fascinating with Phantom's own music-rooted story. I'm not saying it could be some kind of rock opera, but I'm not *not* saying that either.Chris Evangelista - Nicolas Winding Refn: Phantom of the Opera should be something gaudy and over-stylized – which is Refn's trademark. I almost went with Brian De Palma for this, but of course, he already made Phantom of the Paradise. So instead, picture this as a neon-drenched freak-show with synth-wave music.Marisa Mirabal - Luca Guadagnino: There's always a sense of formal tradition with The Phantom of the Opera remakes. For that reason, I'd pick Luca Guadagnino. As seen in Suspiria, he's able to enhance a classic narrative while capturing dance sequences on camera extremely well. His understanding and execution of artistic rendition is palpable.Haleigh Foutch – Mike Flanagan: Nobody blends melancholy with terror quite like Mike Flanagan, and his brand of heartbreaking horror would be a perfect fit for a classic spin on the "awe-inspiring mystery and beauteous romance" of The Phantom of the Opera. Flanagan is coming off the best work of his career with the double whammy of Gerald's Game and The House on Haunted Hill; a series that was as poignant as it was terrifying. Phantom would also be a nice fit for his stylistic sensibilities — just look at the way he lovingly shot the splendor and rot of Hill House, not to mention his penchant for gaunt, ghastly figures.Kalyn Corrigan - Jodie Foster: After its many iterations, myriad copycat films, and renowned reputation, here's a film that's long overdue for a woman's perspective. This movie has been done so many times, how could one possibly change it up other than letting it be seen through a fresh pair of eyes? And what better eyes to gaze upon this beaten path than those of Jodie Foster? If you're new to her work, check out her Black Mirror episode "Arkangel."
Dracula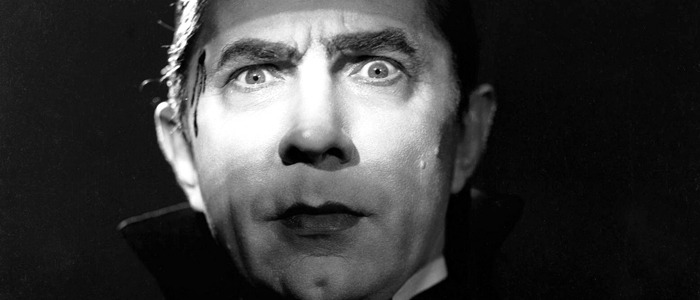 What Makes the Monster Special: We all know what makes Transylvania's most iconic goth citizen so infamous, correct? Count Dracula is a vampire who can hypnotize mortals, sucks the blood out of victims, can turn into a bat, and enslave humans as his vampiric cronies for life. It's noted that Dracula becomes enraged when his plans are foiled, so he's a control freak as well. Oh, and don't let sunlight touch him!The Director: Coralie FargeatWhy This Director is a Perfect Fit: When I think Count Dracula, I think blood. When I think directors and blood, I now think of Revenge's Coralie Fargeat and her curious assumption around how much lifegiving liquid our human fleshsacks can hold. How is this not a match made in heaven? I mean, beyond Fargeat permitting her Dracula a ceaseless river of sanguine juices to slurp like a thirsty child with unlimited Capri Sun pouches. How many times have we seen a lothario Count Dracula who preys on doe-eyed females and corrupts innocent schoolgirl types? Ditch the drab blacks and whites, embrace color, and let's get a Countess Dracula up in here.Revenge comes from such a place of urgency and injustice, but also blast-from-the-screen style. A Fargeat Dracula gives such an opportunity for this unspeakably seductive retelling from an arena of flipped gender politics. The mistress of night who wraps men around her finger, owns Romanian deco designs, and owns every transfixion. Immeasurable confidence with a strut and wardrobe to match. Yes, we've seen female vampires before but not always represented beyond lusty male gazes. In my mind, Fargeat burns those offerings at the stake and does right by Countess Dracula.Jonathan Barkan – Issa López: After the brilliant Tigers Are Not Afraid, I believe López can slay whatever Universal property she wants – but something about giving her the story of history's most famous vampire feels right. A story about xenophobia, differences in class, and cultures clashing, Dracula would be fascinating if done from someone bringing their non-American view to the picture.Anya Stanley – Karyn Kusama: Karyn Kusama's The Invitation is proof-positive of her ability to strike the most foreboding tone in a plot running on subtleties; a perfect fit for a slow-simmer Dracula joint.Ariel Fisher - Park Chan-wook: At the core of Dracula's story is lust, allure, and pure darkness. Park Chan-wook has brought that combination to twisted reality on multiple occasions. His entire filmography is peppered with the violent eroticism necessary to bring Vlad the Impaler to the screen in proper, horrific glory.Matt Barone – Amy Seimetz: I'd love to see Dracula's sensuality and romanticized horror handled by a woman, for a change, and I'd also love to see Amy Seimetz make another movie. Her film Sun Don't Shine is exceptional lo-fi noir, and her work on The Girlfriend Experience at times toyed with unnerving psychological horror—I'd love to see what she could do with the Count.Chris Evangelista - Park Chan-wook: Park Chan-wook has a real knack for blending the nightmarish with the erotic, which is exactly what you need for Dracula. He's already made a vampire flick – Thirst. But I'm picturing something akin to his recent The Handmaiden – lush and sweeping and sexy. Make it happen, movie gods.Marisa Mirabal – Oz Perkins: Atmosphere and set design are pivotal in Dracula, along with an alluring sense of dread. Based on his creepy tone and character building in The Blackcoat's Daughter and I Am The Pretty Thing That Lives In The House, I'm going with Oz Perkins.Haleigh Foutch – Jennifer Kent: My mind turns to Jennifer Kent, whose invention of an instantly iconic horror figure like The Babadook was nothing less than visionary. The Babadook also showed what Kent can do with Dracula's traditional grey and shadowy imagery, and considering the empathy she showed for her terrifying creature, I'd love to see her harken back to the tone of Bram Stoker's tale and the grotesque, almost pathetic evil of Count Dracula.Kalyn Corrigan - David Slade: From his work on Hannibal to his work on Black Mirror, to his film Hard Candy, David Slade never ceases to provide visionary storytelling in a grounded environment. He teeters gracefully on the line between exploitation and high art, and always carefully lands on the side of sophistication. He is the one to return Dracula to his former glory, a monster that has over the years, become more of a laugh than an agent of terror.
Creature From The Black Lagoon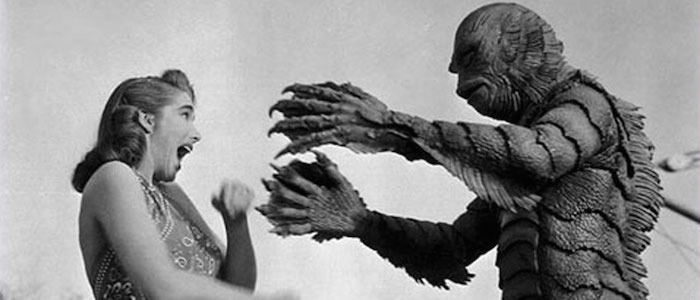 What Makes the Monster Special: "Gill-man" or "The Creature" is said to be the last remaining member of a humanoid amphibian race found in the Amazon. Scientists want to study the biological marvel, and while the monster rejects most interactions, it is attracted to one of the crew's female members. Too bad Gill-man doesn't know much about first dates, going the abduction route to win the woman's heart.The Director: Nacho VigalondoWhy This Director is a Perfect Fit: It's funny how Guillermo del Toro keeps popping up on this list while Nacho Vigalondo doesn't, because I place their visions in similar scopes. Plus, GDT already worked his amphibian kink out in The Shape Of Water. Vigalondo can sink to the murkiest depths of darkness but still retain that personality of character you might not expect a Gill-man to possess. That'd be his greatest weapon. Can we relate to an aquatic creature covered in scales? Just like GDT accomplished, I think Vigalondo could convince us so.Moreover, Vigolando's a big proponent of turning complicated characters into sympathetic marks. What better vessel for such storytelling is there than "The Creature;" this underwater last-of-its-kind Amazonian legend that's half man, half sea beast? Colossal may be about humans (and their inhuman avatars), but it proves Vigalondo is conscious of the many layers that exist inside conscious entities. Extraterrestrial, likewise, honors his love of sci-fi complications. There's a scary, sorrowful, possibly romantic version of Creature From The Black Lagoon with Vigolando's name on it that we haven't been gifted yet – and I want it now.Jonathan Barkan – Justin Benson & Aaron Moorhead: Benson & Moorhead's films have never shied away from having a "creature," whether it be lurking in the background (Resolution), hidden in plain sight (Spring), or the architect of the main characters' peril (The Endless). A combination of these mentalities is precisely what would make their hypothetical adaptation so thrilling.Anya Stanley – Ryan Coogler: At its core, the story is one of romance and Othering. This is the one film where I'd walk away from the horror director pool and beg Ryan Coogler to jump in.Ariel Fisher - Tracy Oliver: Oliver (co-writer of Girls Trip) has spoken publicly about being told by film execs that Black women don't watch horror movies. She's struggled to sell her horror scripts as a result of this awful (and confounding) stereotype. Creature From The Black Lagoon, with a thinly-written, Fay Wray-esque damsel in distress, whose beauty entices the titular character, could use a female gaze to bring it into the 21st century. With her strong voice and penchant for writing powerful, multifaceted women, Oliver deserves such redemption.Matt Barone – Alex Garland: I feel like Alex Garland would approach "The Creature" from a deeper place than just, 'It's a sea monster falling in love with a human woman;" he'd open up the Creature's underwater world to become something potentially Lovecraftian. While I don't need an army of creatures alongside the one and only Gill-man, it could be fun to expand the mythology a bit.Chris Evangelista - Guillermo del Toro: This is probably cheating since del Toro already made The Shape of Water and won an Oscar for it. Honestly? Del Toro would be a great choice to direct all of the movies on this list. Still, his affinity for grotesque monsters makes him perfectly suited to bring the Gill-man back to life.Marisa Mirabal - Fede Alvarez: I really hope practical effects are used in this remake, and the director would need to be able to work with the elements and within a confined space as a result. For those reasons, I'd choose Fede Alvarez as his work on Evil Dead and Don't Breathe hit similar marks.Haleigh Foutch – Nicolas Pesce: Of all the possible remakes or retellings in our future, the one I'm most curious and nervous about is Creature From The Black Lagoon, one of the later inventions of the Universal Classic Monsters era and one of the most indelible creature creations of the 20th Century. We just got an Old Hollywood romantic spin on the Gill-man mythos with Guillermo Del Toro's The Shape of Water, so I'd love to see a different take on the material that still honors the beauty and heartache that defined the original film. In that regard, I think Nicolas Pesce would be an interesting fit. The Eyes of My Mother and Piercing filmmaker has demonstrated an interest in dangerous, lonely characters, a knack for capturing the precise tone and energy of cinema past, and focused use of shadows and movement — a necessity for any filmmaker taking on the world of the Gill-man.Kalyn Corrigan - Sarah Adina Smith: It will be difficult for any director to tackle Creature now, given that Guillermo del Toro has just delivered such a beautiful love story that is obviously inspired by the Universal Monster classic, but Smith could offer a different perspective. Her ability to manipulate mood through bodies of water in her first film The Midnight Swim is unmatched, the way she elicits fear and wonder and awe through the mere image of a woman standing in front of a lake is downright extraordinary. Everyone's so focused on the monster in this movie, they fail to realize the importance of its surroundings. Smith is a director who can do both.
The Mummy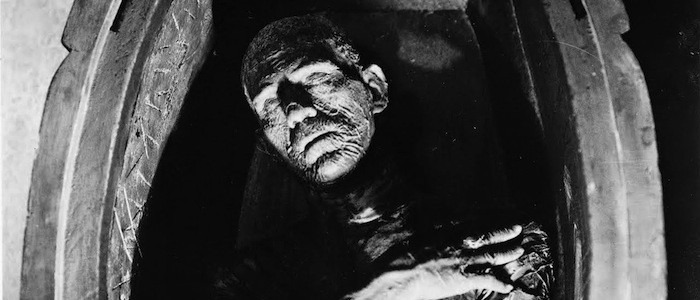 What Makes the Monster Special: Imhotep is an Ancient Egyptian high priest who was tortured, mummified, and buried alive for his sacrilegious reanimation attempt. After being revived by a foolish archeology team, Imhotep can "use years of power and strength to control others in person and through a looking pool from afar, causing both attraction to him, and death to those he wishes it upon." Souls are inhabited, trances fixed, and some old-school puppeteering carried out (among other ritualistic attacks).The Director: Joe LynchWhy This Director is a Perfect Fit: Below you're going to hear pleas to leave Brendan Fraser's The Mummy franchise as the only action iteration (we don't speak of Tom Cruise's attempt), which I validate and respect – even though I hold a different opinion. Keep the adventuring, keep the Indiana Jones bravado, and let a filmmaker like Joe Lynch go wild. Relics, incantations, body possession – stuff it all in with a grand Egyptian expedition and ruinous action sequences. If there's one guy that can handle both with a severe genre punch, it's Lynch.His "Worksploitation" Dante's Inferno riff Mayhem filled in a final blank for me that assured he could stage manic action. Don't get me wrong, Salma Hayek kicks all sorts of ass in Everly. Lynch was just always known as the splatter guy behind Wrong Turn 2 and zombie carnage in Chillerama, but those two titles mixed with Knights Of Badassdom's fantasy barbarism (albeit not Lynch's cut, Matt types with furious fingers) leads my assertion that he could resurrect Imhotep for a new generation of terror. Desecrated corpses, massive bedeviled set pieces, dusty mysticism and all.Jonathan Barkan – Jordan Peele: Peele has shown in Get Out that he can accurately portray what it's like for two cultures and societies to clash against each other with horrifying results. The Mummy is the perfect place to do that once again while simultaneously highlighting what makes every culture's traditions and rites fascinating and personal.Anya Stanley – David Bruckner: A creature-centric film confronting horrors of the past requires a filmmaker who is intimately acquainted with the same, and as such I think The Ritual's David Bruckner deserves a swing at bat.Ariel Fisher – Kathryn Bigelow and Neil Druckmann: Stephen Sommers gave us The Mummy we deserved: an action-adventure laced with the perfect balance of horror, comedy, and romance. The idea of divorcing that property from the excitement we've come to associate it with feels like a sin, hence why video game writer and director Neil Druckmann would be the perfect fit. Between the adventure and excitement of the Uncharted games and the horror of The Last Of Us, he has the perfect sensibilities to define a new take on the classic. Given his lack of filmmaker experience, pairing him with a seasoned pro like Bigelow to show him the ropes would ensure an explosive final product.Matt Barone – Justin Benson and Aaron Moorhead: Look, I loved The Mummy as a kid, but have you watched it recently? Easily the dullest Universal Monster movie, and that's because its story is so generic, and the mummy itself isn't very scary. This one is essentially a blank slate for filmmakers to run wild with, and as all of their films have proven, Benson and Moorhead have genre sensibilities wholly their own. I have no clue what sort of narrative renovations they'd bring to something as inherently bland as The Mummy would be, but I'd love to find out.Chris Evangelista – Panos Cosmatos: Please, for the love of god, don't make another Mummy like the Tom Cruise film. And while I enjoy the Brendan Fraser Mummy from the '90s, I don't want more of that, either. I want an occult-driven, eerie version of this story, and I just keep picturing all the weird religious iconography scattered through Panos Cosmatos' Mandy, and then envisioning that transferred over to a Mummy movie.Marisa Mirabal - Robert Eggers: Creating an accurate period piece that relies on tone, symbolic set, and accurate costume design is no easy task. However, Robert Eggers was able to evoke all of these components in his directorial debut, The Witch. His background in production design and disturbing historical atmosphere could really unwrap the true horrors of this film.Haleigh Foutch – John Krasinski: All due respect to the subdued tone of the classic film, but the truth is my heart yearns for another rollicking Mummy adventure like the ones I grew up with in the 90s. It wouldn't be a surprise if Universal ultimately takes an entirely different approach considering the recent Tom Cruise-led action-adventure reboot just killed the Dark Universe, but after what he did with A Quiet Place, I'd love to see John Krasinski put his Spielbergian spin on a throwback Mummy adventure. And hey, if he and Emily Blunt co-starred as adventurous archaeologists who wind up in the Mummy's crosshairs, that wouldn't be the worst thing either.Kalyn Corrigan - Andrea Arnold: The director of American Honey and Big Little Lies is the perfect person to establish breathtaking atmospheric romanticism, and then slyly hint at the horror festering within. I would love to see Arnold bring her specific sense of humanity to The Mummy.