'Godzilla: King Of The Monsters' Trailer: The Kaiju Smackdown You've Been Waiting For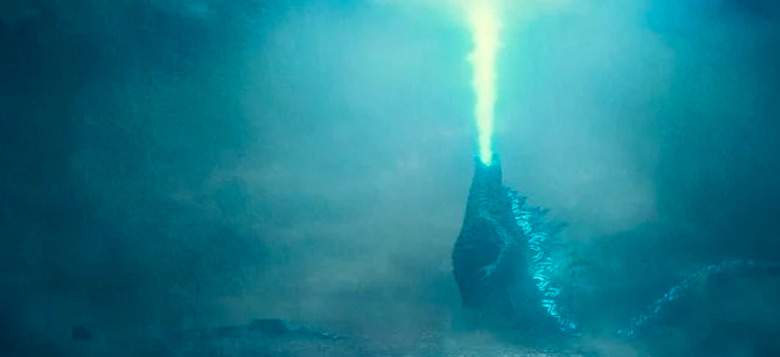 Godzilla is back, and he's bringing all his monstrous friends in Godzilla: King of the Monsters. Krampus director Michael Dougherty helms this second outing of the rebooted Godzilla franchise, which finds a scientist coming up with a bold idea to help restore order to the world: unleashing monsters! This continues to look like a vast improvement over the previous Godzilla film in every single way. Watch the Godzilla: King of the Monsters trailer below.
Godzilla: King of the Monsters Trailer
Legendary's MonsterVerse roars on with Godzilla: King of the Monsters. Things kicked off with Gareth Edwards's 2014 Godzilla, and continued with Jordan Vogt-Roberts' Kong: Skull Island. Now we have Godzilla: King of the Monsters, which will lead us into Godzilla vs. Kong. That's a lot of monster mayhem, folks. I thought the 2014 Godzilla had wonderful visuals, but the story was severely lacking. King of the Monsters looks like a vast improvement in that department. The storyline involving the conflict between Vera Farmiga as Dr. Emma Russell and Millie Bobby Brown as her daughter Madison looks compelling, and throwing a whole slew of monsters –  Mothra, Rodan, and King Ghidorah – into the mix certainly helps. Of her character, Farmiga said: "She has figured out a way to communicate with the creatures and potentially control them using their bioacoustics on a sonar level...So she is like a DJ for the monsters." I, for one, can't wait to watch Vera Farmiga: Monster DJ.
According to director Mike Dougherty, "The world is reacting to Godzilla in the same way we would react to any other terrifying incident, in that we are overreacting, but there's paranoia and endless speculation about whether he is the only one out there or whether we're threatened by others like his kind." That's a clever approach, and could yield great results. I've enjoyed Dougherty's films – Trick 'r Treat and Krampus – but this is definitely the biggest canvas he's worked on so far. I'm curious to see what he does with such larger-than-life material.
In Godzilla: King of the Monsters, "Members of the crypto-zoological agency Monarch face off against a battery of god-sized monsters, including the mighty Godzilla, who collides with Mothra, Rodan, and his ultimate nemesis, the three-headed King Ghidorah. When these ancient super-species-thought to be mere myths-rise again, they all vie for supremacy, leaving humanity's very existence hanging in the balance."
Godzilla: King of the Monsters, starring Kyle Chandler, Vera Farmiga, Millie Bobby Brown, Bradley Whitford, Sally Hawkins, Charles Dance, Thomas Middleditch, O'Shea Jackson Jr., Ken Watanabe, and Zhang Ziyi, opens May 31, 2019.