AFI Honors 'Black Panther', 'Mary Poppins Returns', 'A Quiet Place', And More As Its Best Movies Of 2018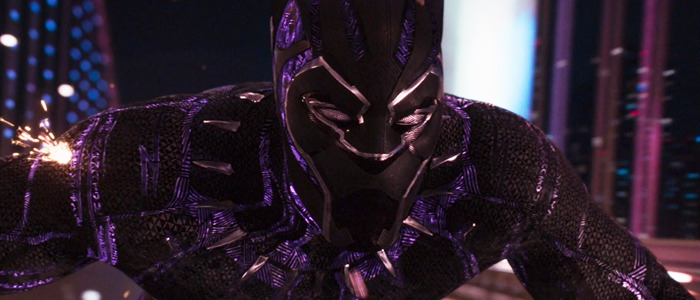 The American Film Institute, the film school and film history organization famous for alumni like Darren Aronofsky, Patty Jenkins, Terrence Malick, and David Lynch, has announced the honorees of this year's AFI Awards. The organization voted on ten movies and ten television series that are "artistically significant" and represent "the year's most outstanding achievements in the art of the moving image", and the winners include movies like If Beale Street Could Talk, BlacKkKlansman, Eighth Grade, and shows like Atlanta and Barry. But they also honored a couple of surprises in each category, too.
Here's the list, which were selected as "works that advance the art of the moving image, enhance the rich cultural heritage of America's art form, inspire audiences and artists alike and make a mark on American society." Let's look at them one category at a time.
Movies of the Year
BlacKkKlansmanBlack PantherEighth GradeIf Beale Street Could TalkThe FavouriteFirst ReformedGreen BookMary Poppins ReturnsA Quiet PlaceA Star is Born
I have a lot of love for several of the films on this list. In addition to big box office standouts like Black Panther and A Star is Born, I'm glad to see smaller movies like Beale Street, Eighth Grade, and First Reformed get some love. Mary Poppins Returns, though? That pick probably won't age very well (if at all). But on a positive note, it's great to see A Quiet Place get some recognition here: if I were voting, I'd agree that John Krasinski's horror movie is "artistically significant."
TV Programs of the Year
The AmericansThe Assassination of Gianni Versace: American Crime StoryAtlantaBarryBetter Call SaulThe Kominsky MethodThe Marvelous Mrs. MaiselPoseSuccessionThis Is Us
Again, most of these choices make sense to me. I've heard great things about Mrs. Maisel, Pose, and Succession even though I haven't seen them myself, This Is Us is still a cultural juggernaut, and The Americans finished its run as one of the most acclaimed shows on FX. Atlanta, Barry, and Better Call Saul are obviously top-tier shows.
But The Kominsky Method? I write about this stuff for a living, and I had to Google that to figure out what the heck it is. For the curious among you, it's a Netflix comedy that stars Michael Douglas and Alan Arkin, in which Douglas plays a formerly successful actor who is now an acting coach in Hollywood. I've literally never heard anyone say a single thing about this show – and as our entertainment continues to get more and more niche and fragmented, I expect that kind of thing will only continue to happen. But for this show to win an award from a prestigious organization like AFI? When awards season can often feel like the same players are appearing over and over again, that was genuinely surprising.