The 'Captain Marvel' Poster Is Here, Trailer Arrives Tonight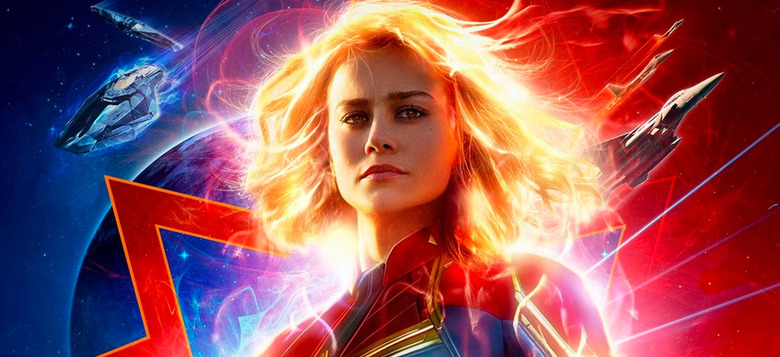 It's going to be a big week for Marvel, and they're kicking things off in style. First up: the new Captain Marvel poster is here, in all its colorful glory. As expected, it features Brie Larson front and center, along with the requisite list of actor names floating above her. The poster may not be the most exciting thing in the world, but it should hold you over until tonight, when the latest Captain Marvel trailer drops. See the poster below.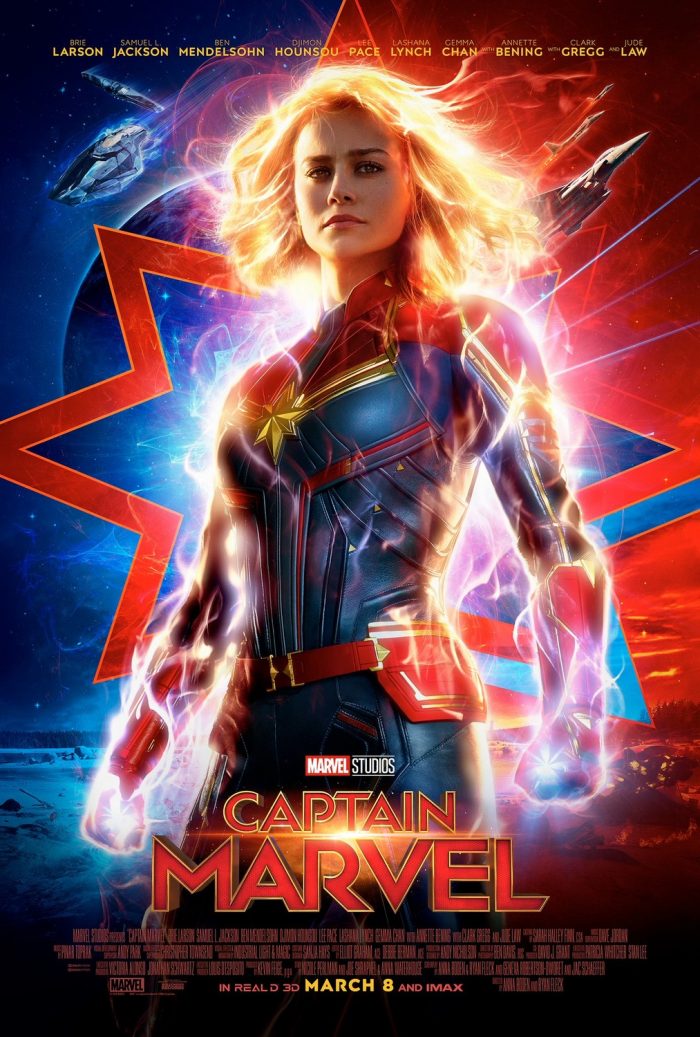 Captain Marvel is here, and she's frickin' huge! Look, I won't go off on a rant here, but let me be blunt: while there are plenty of good Marvel movies, all of the Marvel posters have been a bit lackluster. You'd think a company with it roots in an art-based medium would be able to employ better poster artists, but I guess that's too much to ask for. I do like how colorful this poster is, and I also like how prominent Brie Larson is – she fills almost the entire frame. Still, I can't help but think they could've done better.
No matter – even if the poster isn't up to snuff, the latest trailer probably will be. And you can see it soon! As in, tonight – during Monday Night Football on ESPN.
Check out the new poster for Marvel Studios' #CaptainMarvel, and tune in to @ESPN's Monday Night Football to see the brand new trailer! pic.twitter.com/YVlWnaX5DM

— Marvel Entertainment (@Marvel) December 3, 2018
One interesting tidbit from this poster: Jac Schaeffer, who is writing Marvel's Black Widow standalone movie, is listed as a writer on Captain Marvel. Schaeffer shares a credit with Geneva Robertson-Dworet and directors Ryan Fleck and Anna Boden.
In addition to this poster and the impending Captain Marvel trailer, there's a rumor floating around that the long-awaited Avengers 4 trailer is going to drop this week as well. Will the internet survive? Let's find out.
Captain Marvel opens on March 8, 2018.
Directed by Anna Boden and Ryan Fleck, Captain Marvel sidesteps the traditional origin-story template, and when it begins, Carol already has her powers. She's left her earthly life behind to join an elite Kree military team called Starforce, led by Jude Law's enigmatic commander. But before long, Carol finds herself back on Earth with new questions about her past. And she's got a formidable enemy in the form of the Skrulls — the notorious Marvel baddies made all the more dangerous by their shape-shifting abilities. Ben Mendelsohn plays their leader Talos, who spearheads a Skrull invasion of Earth."