'The Powerpuff Girls' Gets The Dark And Gritty Treatment In Adi Shankar's Bootleg Universe Short Film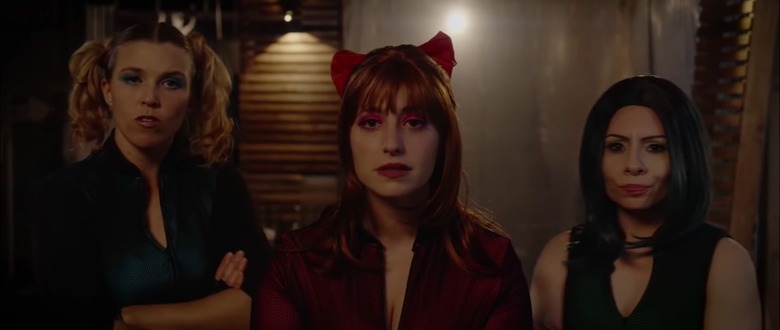 If you were itching for a dark and gritty reboot of The Powerpuff Girls, you're in luck. No? You never wanted one in the first place? Well too bad, because Adi Shankar has made it part of his "Bootleg Universe" which includes the likes of his famously violent Power Rangers fan film, and the The Punisher: Dirty Laundry, which brought Thomas Jane back into the role. Now, the cheery children's show The Powerpuff Girls gets the dark and modern treatment in a 20-minute short film titled Powerpuff Girls: The Long Way Back.
Powerpuff Girls Short Film: The Long Way Back
Powerpuff Girls: The Long Way Back is directed by Steven LaMorte and written by Flip Kobler and Cindy Marcus, and follow the older Blossom (Dina Cataldi), Bubbles (Krystle Martin), and Buttercup (Jisaura Cardinale) as they reunite for one final mission after giving up their powers 10 years ago following the death of their father Professor Utonium (Joe Abraham).
The short film also features the appearances of Sedusa (Malia Miglino), Fuzzy Lumpkins (Damian Fabio Sandolo), HIM (Jayme Wojciechowski), and Mojo Jojo (Jon Bailey)
It looks as low-budget as a fan film can get, and that makes sense since it was reportedly shot for $9,000. But that's the whole aesthetic of Shankar's "Bootleg Universe," which consist of hyperviolent fan films produced on a shoestring budget but often featuring one big celeb cameo. The YouTube page for the short film also teased more to come from the "Bootleg Universe."
While the film wasn't made by Shankar himself, he is still steadily building this Bootleg Universe as a producer, recently announcing that his upcoming Devil May Cry adaptation will somehow be featured in it. "Devil May Cry will join Castlevania in what we're now calling the Bootleg Multiverse," Shankar said at the time. "Let the speculation begin. You can read into that all you want."
It's a little confusing because Shankar's successful Netflix animated series Castlevania has little in common with his other "Bootleg" titles other than him — is he just calling all of his projects "Bootleg" from now on? Or is he starting a new Netflix "Bootleg Multiverse"? Whatever the case, this probably won't be the last fan project you'll see from Shankar, who is currently bringing Castlevania back to Netflix for its third, and longest, season.