What Is The Future Of 'Daredevil'? Can Cancelled Netflix Marvel Shows Continue On Disney+?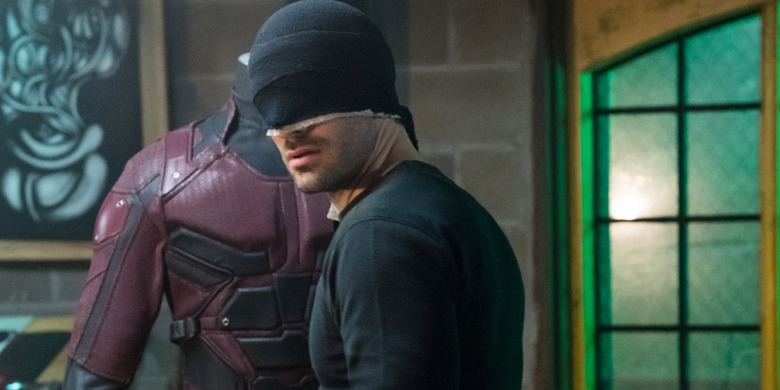 Last night, Netflix cancelled Daredevil, leaving only Jessica Jones and The Punisher as the final Marvel shows on that streaming platform. But there have been some not-so-subtle hints that Daredevil will return in some capacity, so let's look at the future of The Man Without Fear and address the speculation that the show might make the jump from Netflix over to Disney's upcoming streaming service, Disney+.
What Happened To The Netflix Marvel Shows?
Earlier this year, Netflix chief content officer Ted Sarandos told shareholders that "Those [Marvel] shows are for us to cancel, and we're super happy with their performance so far." Just a few months later, Iron Fist, Luke Cage, and Daredevil have all been axed.
Man, so weird to be in the Daredevil writers room today, getting the news that we're cancelled. On the walls were an entire season 4 laid out – and it was so f***g cool. So many moments we wanted the fans to see... Sigh, this business.

— Sam Ernst (@havensam) November 30, 2018
That's a tweet from one of the show's co-executive producers, indicating that the writing staff was blindsided by the news.
When the news of Daredevil's cancellation was announced last night, we relayed this official statement: "While the series on Netflix has ended, the three existing seasons will remain on the service for years to come, while the Daredevil character will live on in future projects for Marvel."
After that news broke, the official Daredevil Twitter account posted this:
— Daredevil (@Daredevil) November 30, 2018
Since Disney has already announced live-action shows based on characters like Loki and Scarlet Witch, and our reporting says another is coming based on Falcon and Winter Soldier, we thought it might make sense for Daredevil to join them on Disney+. That could still happen (maybe), but the situation is complicated enough to take a step back and look at several possibilities for the future of Daredevil and the rest of these Marvel shows and their relationship to Disney+.
Here are some possible ways this situation could play out:
Daredevil and the Other Cancelled Marvel Shows Are Finished as We Know Them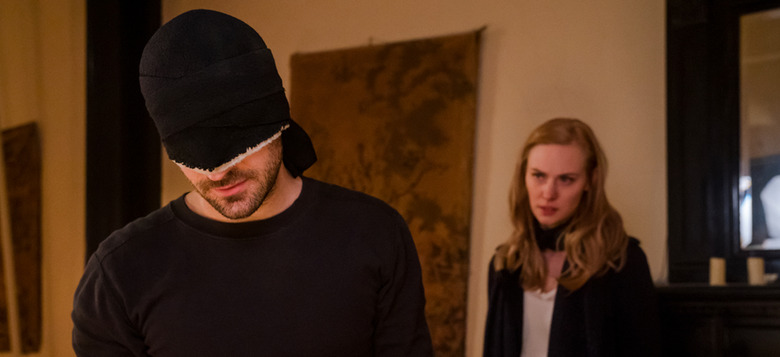 Marvel is going to let its current deal with Netflix expire in 2019, so it seems likely that Jessica Jones season 3 and The Punisher season 2 will be the last two seasons of Marvel content to air on that service. Marvel still owns the rights to these characters, and veteran television journalist Alan Sepinwall explains that they could technically wipe the slate clean, start over, and recast these shows if they want to.
Sepinwall touches on the disconnect between Marvel TV, which is run by Jeph Loeb and still under Marvel Entertainment head Ike Perlmutter's jurisdiction, and the team at Marvel Studios, which is led by Kevin Feige. Feige and his team broke away from Perlmutter's clutches a few years ago, and the Marvel Studios team will be the ones producing the new Loki and Scarlet Witch shows. Those shows will feature the same actors who appear in the movies and are said to have more direct contact with events (and maybe even other characters) of the MCU than shows like Daredevil. It's possible that Feige and his team are interested in bringing these characters to the MCU in new movies in the wake of Avengers 4, recasting them with new actors.
Yes, it's possible that Daredevil could end up on Disney+. But if that happens, it may not be with the same cast and creative team that's made three seasons of the Netflix show.
Daredevil Could End Up on Hulu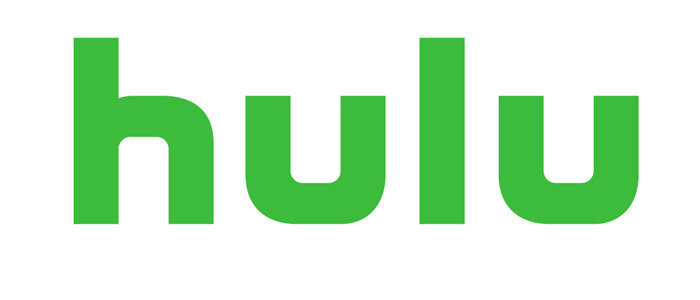 Another option is Daredevil (and other cancelled shows like Luke Cage) could be resurrected in their current form on Hulu. Disney will own a majority of the streaming service as soon as the Mouse House's acquisition of 21st Century Fox's assets goes through early next year, and a new report today says that AT&T is considering selling its 10% share in Hulu, which could end up giving Disney even more control over it. (There's also speculation that Disney may try to buy out the remaining shares from Comcast, who currently own 30% of Hulu.)
Hulu is supposed to be the home of more adult-themed content, while Disney+ is going to be offering more family-friendly fare. When Daredevil premiered in 2015, it immediately established itself as a dark, gritty show not afraid to get bloodier than the Marvel Studios movies, so if Marvel wants to keep it alive in its current iteration, it may want to create a bit of separation from the largely family-friendly content that's going to be streaming on Disney+. (Although Marvel's Runaways is currently airing on Hulu, and that's not exactly TV-MA material.) Earlier this month, Disney CEO Bob Iger talked about wanting to invest more in Hulu and increase its programming, and adding shows like these would be a good way to do that.
Somehow, Daredevil Ends Up on Disney+ Anyway

The left turn from "we're super happy with their performance" to "these shows are cancelled" is a pretty drastic one, and it might have to do with Netflix wanting to produce as many original shows as possible themselves instead of having to deal with an organization that presumably has a significant amount of input into the creative direction of these series. But it's possible that things get worked out and Daredevil and company could end up on Disney+.
We've heard some of the stars of the cancelled Netflix shows believe their shows will be saved by Disney+, but that might just be wishful thinking on their part. Heck, maybe there's even a way for Marvel to keep the same casts and port them over to a new show with a different title, like The New Adventures of Daredevil or something. We've seen them jump through contract loopholes before when they struck a deal with Sony Pictures to bring Spider-Man into the Marvel Cinematic Universe, so nothing is impossible.