Cary Fukunaga Talks Bond 25 Rumors, And Continuing The Arc From 'Casino Royale'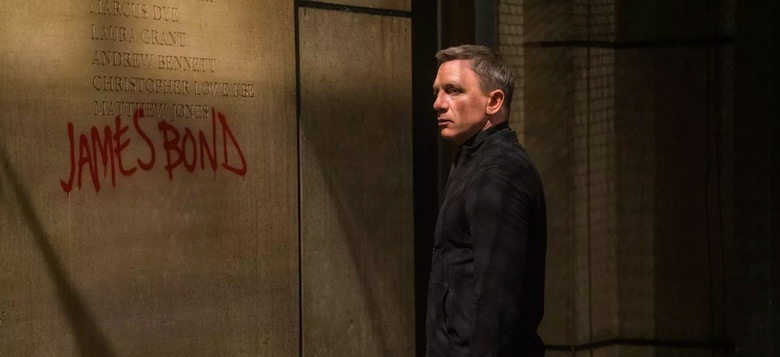 Cary Joji Fukunaga will soon be bringing his considerable talents to Bond 25, having replaced previous director Danny Boyle. While Bond 25 is still very much in development, rumors regarding the plot have already sprung up. Rumors that Fukunaga has no problem shooting down. But while the specifics of Bond 25 are still a secret, Fukunaga has confirmed that the film will still be following the arc that started with Casino Royale.
If you thought that Bond 25 might attempt to start things fresh, think again. According to director Cary Joji Fukunaga, the latest adventure of 007 will be very much in-line with the story that began in Casino Royale. During an interview with Inquirer.net, the Bond helmer offered some vague insight into how the story is being approached:
"In terms of what I can bring to change the character, Bond is on a character arc that started with 'Casino Royale,' and I will be carrying that on. There will be changes, I am sure. As in any story, a character has to change in order [to have] a narrative."
What arc is Fukunaga talking about here, though? Bond's continued learning curve? Or his regret over the death of Vesper? Casino Royale and Quantum of Solace both complemented each other – they felt like they were telling similar stories. But Skyfall changed things up. Bond no longer seemed new to the job – he was older, more haggard, more tired. And then came Spectre, which...well, I don't even know what that movie was doing, because it wasn't very good. I suppose the big takeaway here is that Fukunaga is confirming he's not going to change things drastically. In other words, don't expect Bond 25 to feel like a reboot.
Also: don't believe everything you read online. There have been rumors that neither master villain Blofeld (played by Christoph Waltz in Spectre) and gadget nerd Q (Ben Whishaw) would return for the next installment. But according to Fukunaga, no one can know that for sure:
"Who is saying those rumors? We haven't finished the screenplay, so there is no way that anyone could know that. Those are two extraordinary actors, so if there is space for them in the story, I would absolutely want them there. But I don't know yet what it's going to be."
Waltz has said in the past that he's not coming back, but that was before Fukunaga came on board. Things change, so don't count him out yet.
Bond 25 opens on February 14, 2020.