'Marvel's Runaways' Season 2 Trailer: Superhero Teens (And Their Dinosaur!) Are Back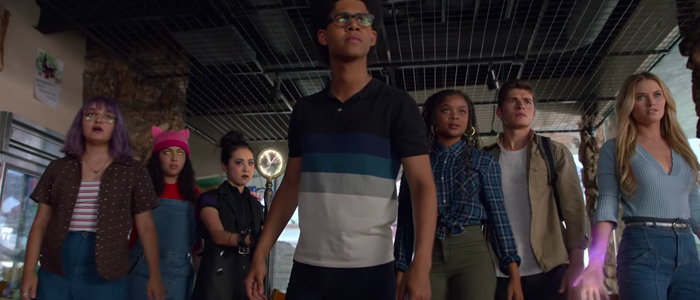 Hulu has released a new trailer for Marvel's Runaways, the live-action TV show based on the Brian K. Vaughn and Adrian Alphona comic series. Yep, those teen superheroes and their pet dinosaur are back to battle their supervillain parents
Runaways Season 2 Trailer
Critics and fans enjoyed the first season of Runaways (it's sitting at 85% on Rotten Tomatoes), and season 2 picks up no more than 36 hours after the season one finale. I haven't caught up with any of the first season yet, but to me, this trailer feels smaller and less ambitious than the DC shows on The CW. Whether that's just the way the trailer was cut or an accurate reflection of the new season remains to be seen.
Like several of the other Marvel live-action TV shows, this series technically takes place within the Marvel Cinematic Universe – although co-showrunner Josh Schwartz recently confirmed that none of these characters have to worry about being turned into ash by Thanos. As for who will be the leader of the team, co-showrunner Stephanie Savage recently talked to us about that in an interview:
"I'd say it starts off as one character who's sort of the de facto leader, kind of brings everybody together and then when the kids are confronted with basically a mystery that they need to investigate, leads the charge on that. But that doesn't stay consistent throughout the series. There'll be conflicts over who should be in charge, if anyone should be in charge, who put you in charge. All those dynamics will be explored."
Expect more superpowers this time around, and for The Hostel from the comics to appear – although in a different location than it was on the page.
Rhenzy Feliz, Lyrica Okano, Virginia Gardner, Gregg Sulkin, Ariela Barer and Allegra Acosta star in the series.
Here's the official synopsis:
Every teenager thinks their parents are evil. What if you found out they actually were? Marvel's Runaways is the story of six diverse teenagers who can barely stand each other but who must unite against a common foe – their parents.
Runaways season 2 will consist of 13 episode and arrive on Hulu on December 21, 2018.