A 'Blade Runner' Anime Is In The Works From Crunchyroll And Adult Swim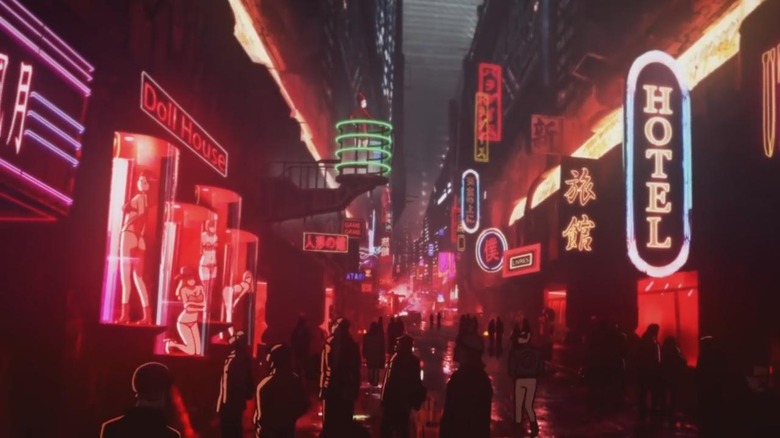 Blade Runner is becoming an anime. The seminal sci-fi franchise that preceded the cyberpunk anime explosion in the '90s is going to a medium that seems uniquely suited to it.Adult Swim and Crunchyroll have joined forces with Alcon Television Group to develop a Blade Runner anime titled Blade Runner: Black Lotus that will act as a prequel series to the critically acclaimed Blade Runner 2049.
Alcon Television Group, a division of Alcon Entertainment, is currently developing Blade Runner: Black Lotus, an anime series inspired by Denis Villeneueve's majestic Blade Runner 2049. Adult Swim and Crunchyroll are set to distribute the series, Crunchyroll announced Thursday. Crunchyroll is a widely used streaming service that specializes in anime and has recently begun producing its own original anime series.
Blade Runner: Black Lotus is "set to feature top creators from Japan" and will consist of 13 30-minute episodes produced by Ultraman animation studio Sola Digital Arts, according to Crunchyroll. Plot details are under wraps for now, but we know that Blade Runner: Black Lotus will take place in the year 2032, 17 years before the events of Blade Runner 2049, and feature some familiar characters from the universe.
It's unknown whether Blade Runner: Black Lotus will at all be related to the anime tie-in to Blade Runner 2049, Blade Runner: Black Out 2022. Directed by Cowboy Bebop and Samurai Champloo creator Shinichiro Watanabe, the stunning anime short film helped fill in the gaps between Ridley Scott's original Blade Runner and the sequel taking place 30 years later. However, it's possible that the new anime series will be connected, as Watanabe is on board as creative producer for Blade Runner: Black Lotus. The series will also feature high-profile anime filmmakers like Shinji Aramaki (Appleseed) and Kenji Kamiyama (Ghost in the Shell: Standalone Complex), who are set to direct all episodes of the first season.
I couldn't think of a more perfect medium for a Blade Runner spin-off than anime. Though Ridley Scott's original 1982 film preceded the anime cyberpunk phenomenon that blew up the '90s — and ended up bleeding into much of Western pop culture in the process — its rich, neon-drenched visual language practically screams anime. And it's a good lateral move for the Blade Runner franchise after Blade Runner 2049 captivated critics but failed to capture audiences. The film may have been a box office disappointment, but its influence on sci-fi is too powerful to not be expanded in other mediums. And I can consider this a point for anime, after Hollywood's exhaustive attempts to adapt the medium to live-action.