'Game Of Thrones' Reunion Special Won't Air On HBO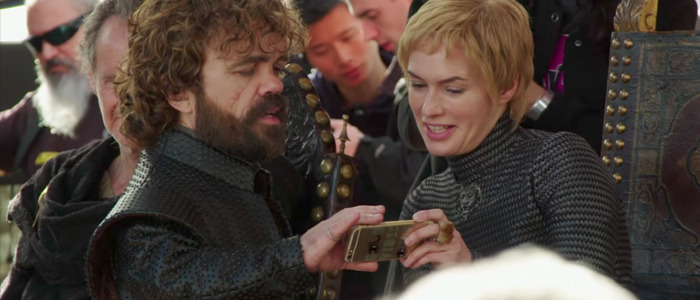 Game of Thrones will come to an end next year, but the series finale won't be the last time fans will see the show's sprawling cast together in the same place. A Game of Thrones reunion special has been confirmed with actors from the first season returning to join their old cast mates, but the special won't be airing on HBO.
Find out how to watch it below.
According to Entertainment Weekly, "the reunion will be featured exclusively on a new Game of Thrones complete series home video box set that will package together seasons 1-8 for the first time." I'll admit my instant reaction to this was to feel slightly cheated by HBO, but after thinking about it for 0.5 seconds, I realized they haven't previously made a habit of airing extended bonus features on the network, so why should they start now? (AMC didn't broadcast the two-hour documentary that explored the behind-the-scenes of the last season of Breaking Bad, after all.)
The new box set is set to arrive sometime in 2019 after the eighth and final season of the smash hit fantasy series comes to a close and leaves us with our minds blown by what Jason Momoa promises will be "the greatest thing that's ever aired on TV."
The Game of Thrones reunion special was shot in Belfast, Northern Ireland (the show's home base) earlier this year, with talk show veteran Conan O'Brien hosting. Sean Bean, who played the deeply honorable but deeply naive Ned Stark way back in season one, is a part of the reunion, but the list of other long-dead characters who will be involved is buried in a Winterfell crypt. Speaking of Winterfell, have you seen our video from Winterfell and other GOT locations yet?
I'm guessing we'll see all of the fan favorites – Mark Addy (Robert Baratheon), Richard Madden (Robb Stark), Michelle Fairley (Catelyn Stark), Natalie Dormer (Margaery Tyrell), etc. But not Rickon. Apologies to young actor Art Parkinson, but nobody cares about Rickon. Shouldn't have run away from Ramsay Bolton in a straight line. *shakes head disapprovingly*