'Luther' Season 5 Trailer: Idris Elba And His Trench Coat Are Back For More Bloody Mysteries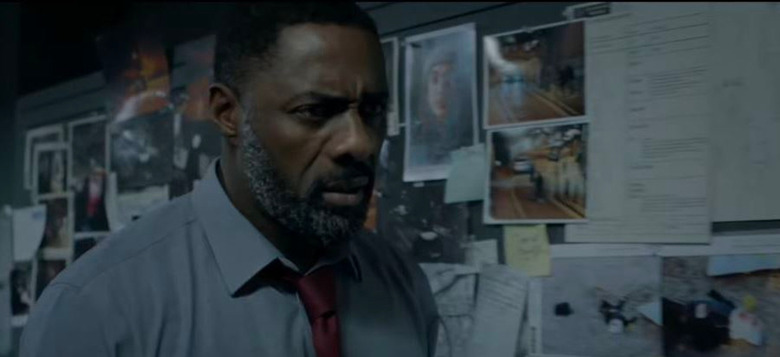 Idris Elba just can't say goodbye to Luther. Even though season 3 (or series, if you're in the UK) more or less wrapped things up, Elba returned for a two-episode season 4. And now he's back yet again with season 5. The latest season finds Elba's DCI John Luther back yet again, donning his famous gray trench coat, and dealing with creepy serial killers. Also back for a split-second: Ruth Wilson as Alice Morgan, the psychopathic killer who has a major crush on Luther. Watch the Luther season 5 trailer below.
Luther Season 5 Trailer
After the previous season of Luther had John Luther on a leave of absence from the police force, season 5 looks like a return to form. Luther is once again running around, pulling his trench coat on, and looking handsome as hell. Here's the synopsis for Luther's big return:
When the moonless shadows of London give birth to a new nightmare, DCI John Luther is once more called to immerse himself in the deepest depths of human depravity. While the monstrous and seemingly indiscriminate killings become ever more audacious and public, Luther and new recruit DS Catherine Halliday are confounded by a complex tangle of leads and misdirection that seems designed to protect an untouchable corruption. But even as the case brings him closer than ever to the true face of evil, a reluctant Luther is forced to confront the unburied demons of his own recent past. Striding back into the line of fire, he must choose who to protect and who to sacrifice. His next move will have devastating consequences for those around him — and change him forever.
The first two seasons of Luther were excellent, giving Elba a chance to do some of the best work of his career. Season 3, however, was a little shaky, and it concluded in a way that suggested it was time for Luther to hang it up. But Elba and Luther creator Neil Cross seem incapable of letting Luther go. In 2014, Cross and Elba were trying to launch an American version of the show, but that never came to be. In 2015, Elba returned to the role for a two-part fourth season, in which his character returns to the police force after a leave of absence and learning of the death of Alice Morgan, the serial killer with whom he has an unorthodox relationship. But Alice appears to be alive and well after all, at least according to the split-second we see of her at the end of this trailer. And who knows what craziness she has in store?
The four-part Luther season 5 will air in the UK during the holiday season, and arrive on BBC America sometime in 2019.