BBC 'Dracula' Series Asks Actor Claes Bang To Wear The Cape And Fangs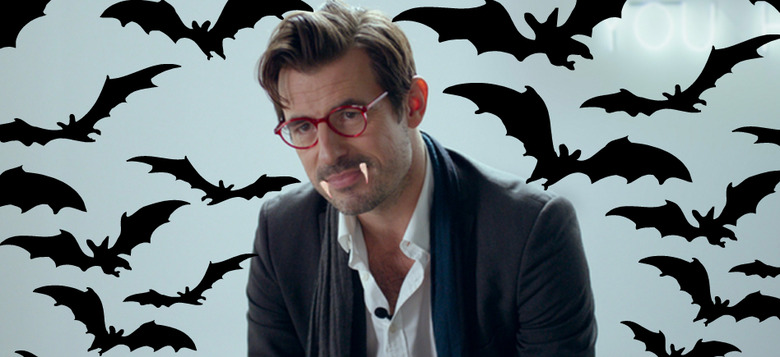 Ladies and gentlemen, boils and ghouls, may I introduce you to the new Dracula. Claes Bang, an Danish actor who recently appeared in The Girl in the Spider's Web, has been cast as the undead count in the upcoming BBC Dracula series. The new Dracula comes from the Sherlock team of Steven Moffat and Mark Gatiss. Bang joins a long list of distinguished actors who have played Dracula – actors like Bela Lugosi, Christopher Lee, Gary Oldman, and of course, Leslie Nielsen.
I was very excited to find out who might end up playing Dracula on the new BBC Dracula series, and now that I know, I have to say: I'm a little disappointed. Deadline says Claes Bang, an actor who has appeared in The Square and The Girl in the Spider's Web, is the new Drac, and no offense to Mr. Bang, but I was hoping for someone a bit more...exciting, and a bit more familiar. My immediate pick would be Mads Mikkelsen, but perhaps that's too obvious; too similar to Hannibal. Still, it would be amazing – don't deny it.
That said, I'm happy to give Claes Bang a shot, and see how he does in the role. He certainly has the right look for the part. He even has a pronounced widow's peak, just like Bela Lugosi. "I am thrilled to be taking on the role of Dracula, especially when the script is in the hands of the incredible talents of Steven Moffat, Mark Gatiss and the team responsible for Sherlock," Bang said in a statement. "I'm so excited that I get to dig in to this iconic and super-interesting character. Yes he's evil, but there's also so much more to him, he's charismatic, intelligent, witty and sexy. I realise that there's a lot to live up to with all the amazing people that have played him over the years, but I feel so privileged, to be taking on this incredible character."
Gatiss, Moffat and executive producer Sue Vertue added: "It was one of those moments – who else could it be than Claes. He has it all. Brilliant, gorgeous, charismatic, lethal. Tall, dark and gruesome all at once."
The series will be set in 1897, and "revolve around the blood-drinking count from Transylvania who sets his sights on Victorian London." Which is more or less the plot of the book, and virtually every adaptation since its publication. The trick will be for Gatiss and Moffat to make Dracula fresh again. Much like seasons of Sherlock, Dracula will feature three 90-minute episodes. Dracula will begin filming next year, before finding its way to the BBC and Netflix.