'Cowboy Bebop' Live-Action Series Coming To Netflix With Original Creator On Board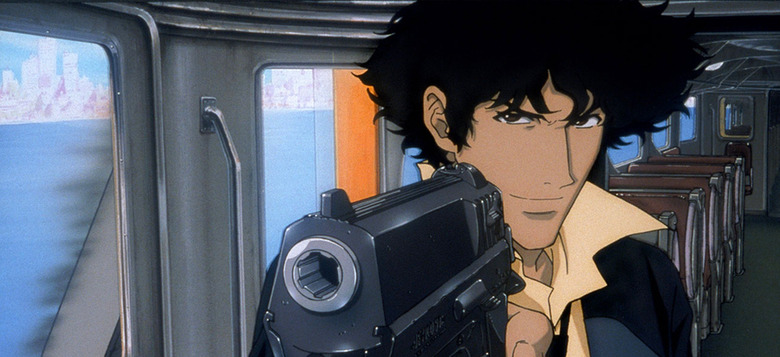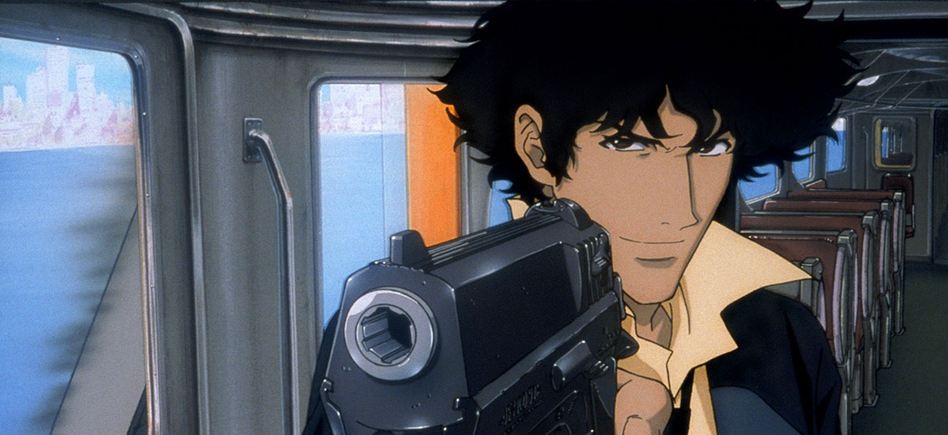 In their never-ending quest to smother us all in original series, Netflix has given a 10-episode order to a Cowboy Bebop live-action series, adapted from the much-loved Japanese anime series. The first episode will be written by Thor: The Dark World and Thor: Ragnarok writer Christopher Yost, with Shinichiro Watanabe, director of the original anime, on board as a consultant.
Netflix wants it all, folks. Their original programming strives to appeal to all different kinds of viewers – action fans, comedy fans, fans of Joel Edgerton wearing Orc make-up. You name it, they've got it. Their latest is a live-action Cowboy Bebop series, based on the very popular anime series. The show is described as "the jazz-inspired, genre-bending story of Spike Spiegel, Jet Black, Faye Valentine and Radical Ed: a rag-tag crew of bounty hunters on the run from their pasts as they hunt down the solar system's most dangerous criminals. They'll even save the world...for the right price." Here's a teaser with no actual footage.
Cowboy Bebop Live-Action Series
Guess it's time to announce that Cowboy Bebop, the live-action series, is heading to @Netflix. pic.twitter.com/bKe0d8EKoH

— Netflix Geeked (@NetflixGeeked) November 28, 2018
Here's the part of the story where I admit I have never seen Cowboy Bebop, but I have heard good things about it. And like characters in a Damien Chazelle fan, or the bee from Bee Movie, I like jazz. So I might have to finally check this bad boy out.
The original Cowboy Bebop featured 26 episode and aired in Japan from 1998 through 1999. The show has been hailed as introducing a new wave of Western audiences to anime, thanks in part to being the first anime to ever air on Adult Swim. The anime was adapted into two manga series and a feature film released worldwide.
Cowboy Bebop the Movie
Christopher Yost, who wrote two of the Thor movies (and also Max Steele!) will pen the first episode and executive produce. Andre Nemec, Josh Appelbaum, Jeff Pinkner and Scott Rosenberg of Midnight Radio will serve as showrunners/executive producers, while other executive producers include Marty Adelstein and Becky Clements of Tomorrow Studios (Snowpiercer, Good Behavior); Yasuo Miyakawa, Masayuki Ozaki, and Shin Sasaki of Sunrise Inc; Tetsu Fujimura and Matthew Weinberg. And as Netflix confirmed themselves, Shinichiro Watanabe, director of the original anime, will serve as a consultant.
Original anime creator Shinichiro Watanabe will he brought on to consult, too. The first episode is written by Thor: Ragnarok's Chris Yost. https://t.co/G3E9hxajPD

— Netflix Geeked (@NetflixGeeked) November 28, 2018
I'm guessing the biggest concern for fans here is a fear that Netflix might screw this up. For one thing, the bulk of the acclaim for the original Cowboy Bebop seems centered around its style. That style obviously won't translate into live-action – so will it go over as well? Time will tell.
Cowboy Bebop won't be the only live-action show with anime influences streaming on Netflix. The streaming service is also making a live-action Avatar: The Last Airbender series.