Apple And Netflix Are Making Deals With Major Studios – And Reshaping Hollywood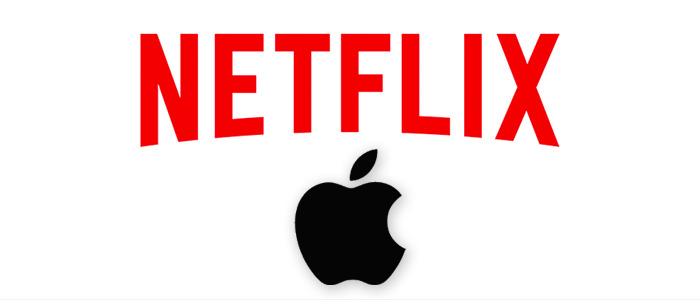 In the wake of production company A24 (the company behind movies like Moonlight, Lady Bird, Hereditary, and Spring Breakers) teaming up with Apple to produce movies for the tech giant, Paramount Pictures has now signed a multi-picture deal to produce movies for Netflix. Read on for how these two deals are defying conventional wisdom from other studios and how they could upend Hollywood from the inside.
The Hollywood Reporter says Paramount Pictures CEO Jim Gianopulos announced a multi-picture deal with Netflix in a recent Viacom earnings call, getting "an incremental revenue stream" in return for providing a new slate of movies. Here's how THR describes the plan as it stands right now:
In producing new films designed for Netflix from the greenlighting stage, Paramount will mine its IP and creative relationships to make movies that might not justify the expense of a theatrical release, most likely the decent dramas and mid-budget movies that have a hard time luring audiences in a marketplace driven by tentpoles.
This deal sounds like a potential step in the right direction for audiences who have been lamenting the loss of a huge swath of mid-budget movies in an era in which $100 million-plus blockbusters and comparatively tiny micro-budgeted Blumhouse-style films comprise a majority of what's being made.
The downside, of course, is that many of the movies in this deal won't get the theatrical distribution of a Netflix movie like Alfonso Cuaron's upcoming drama Roma. But at least they'll exist instead of being phased out entirely. Netflix almost singlehandedly resurrected the romantic comedy genre this past summer, so they've already proven that audiences are still hungry for stories that have been left behind in the current cinematic landscape. Resuming production on a steady stream of those types of mid-budget films could provide a nice stepping stone for directors who have recently broken out in indie films and want to move up to making blockbusters; instead of jumping straight in (often ending up with mixed results), directors will be able to hone their craft and gradually climb a ladder toward making bigger films (if that's their end goal). More mid-budget movies also – hopefully – means there will be more opportunities available for a more diverse set of filmmakers outside of those with proven success. That alone could make this whole thing worthwhile.
This Paramount Netflix deal makes a lot of sense because the two companies have worked together in the past. Netflix bought the rights to Martin Scorsese's The Irishman from Paramount when that movie's budget went above Paramount's comfort level. The streaming service also became the home of The Cloverfield Paradox, which was originally going to have a theatrical release, and it became the home of Annihilation in many territories when Paramount balked at the final cut and decided it wouldn't play well for general audiences.
While studios like Disney and Warner Bros. are battening down the hatches and going to war with streaming services like Netflix by creating their own subscription streaming services, Paramount and A24 are embracing these encroaching companies and teaming up with them instead. But is this the first step toward the further consolidation of the entertainment industry? Paramount has been a studio that's been searching for an identity for years, and aside from a couple of notable examples (Mission: Impossible, Transformers), it hasn't had a reliable stable of franchises that are surefire box office guarantees. Could the classic studio eventually be swallowed up by Netflix? Apple certainly has the cash to buy A24 outright. If those two things happen, there will be two fewer places creatives can go to pitch their projects. Those consolidations are just speculation for now, but it's not difficult to see how in just a few years, we might look back on this time as an entirely different era for this industry.