'I Am The Night' Trailer: Chris Pine Screams "Can You Dig It?" In Patty Jenkins' New Limited Series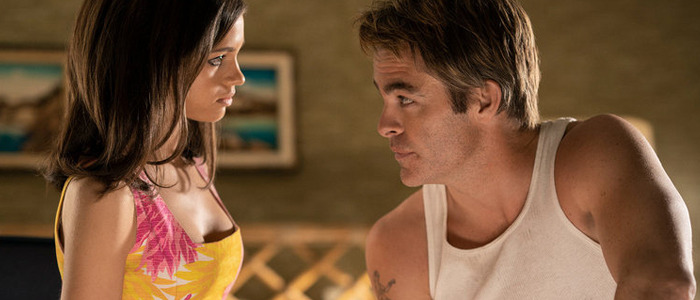 If you're a sucker for Los Angeles-based noir stories, you're in luck. Wonder Woman director Patty Jenkins and actor Chris Pine are teaming up for a new limited television series called I Am The Night, which looks like it could be a hell of a way to kick off 2019. A new trailer has arrived online, and this thing is dripping with style.
Oh, and it features Chris Pine screaming the line, "Can you dig it?!" in someone's face. What more do you need?
I Am The Night Trailer
I never would have thought I'd be legitimately excited about a TNT limited series, but here we are. The network formerly known for Noah Wylie shows and a seemingly never-ending passion for airing The Shawshank Redemption is stepping up its game in the Peak TV era, following up this year's gorgeous-looking drama The Alienist with another beautiful and well-cast limited series. And thankfully, it looks like they've given Jenkins the resources to tell a classic noir story bursting with the tropes of the genre, from a young woman's quest for identity to the exposure of the big city's seedy underbelly.
Jenkins' career shot to a new level after the success of Wonder Woman, and as a noir fan, I love seeing that this is the project she immediately lined up as a follow-up to that movie. The Black Dahlia murder is familiar territory because of the graphic nature of the crime, and while we've seen it explored on film by directors like Brian De Palma, I'm fascinated with Jenkins' take on the case.
Here's the official synopsis:
Written by Sam Sheridan and inspired by true events, I Am the Night tells the gripping story of Fauna Hodel (India Eisley), a teenage girl who is given away at birth, and grows up outside of Reno, Nevada. Fauna lives more-or-less comfortably with the mysteries of her origin, until one day she makes a discovery that leads her to question everything. As Fauna begins to investigate the secrets of her past, she meets a ruined reporter (Pine), haunted by the case that undid him. Together they follow a sinister trail that swirls ever closer to an infamous Los Angeles gynecologist, Dr. George Hodel (Jefferson Mays), a man involved in some of Hollywood's darkest debauchery, and possibly, its most infamous unsolved crime.
I Am The Night is a six-episode limited series, with Jenkins, Victoria Mahoney (Claws), and Carl Franklin (Devil in a Blue Dress) directing two episodes each. The series co-stars Connie Nielsen, Leland Orser, Yul Vazquez, Dylan Smith, Golden Brooks, Justin Cornwell, and Jay Paulson. The first episode premieres at 9pm on TNT on January 28, 2019.