'Child's Play' Remake Website Announces New High-Tech Chucky...or Rather, "Buddi"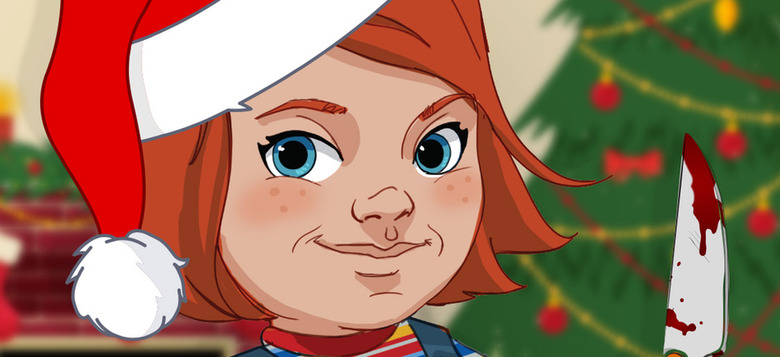 The Child's Play remake launched its official website today, and folks, it's a lot to take in. The official site is made up to look like a mock advertisement for the film's evil Buddi Doll, and reveals that the new killer toy has received a major upgrade – complete with wifi, smart phone programming, and more. One thing is clear: this Child's Play is going to be very different from what fans are used to.
It's the season of giving, so I'd really like to give the unnecessary Child's Play remake the benefit of the doubt. Maybe, just maybe, this film will turn out to be a pleasant surprise! It certainly has the benefit of having the talented Aubrey Plaza in the lead, so there's that. Brian Tyree Henry is also starring, which is exciting. But so far...I'm not happy with what I'm seeing. In honor of Cyber Monday, the Child's Play remake website launched with new info, and a mini-teaser advertising Buddi, the doll in the film.
He's more than a toy...he's your best friend! Buddi hits stores nationwide on June 21. Pre-order now at https://t.co/W8AD0dg2oI. #YourBestBuddi #KaslanCorp #ChildsPlayMovie #CyberMonday pic.twitter.com/b3iklvl1wA

— Child's Play Movie (@ChildsPlayMovie) November 26, 2018
The website, Best Buddi, has a list of features that the new and improved doll comes with. Here's what's mentioned:
Buddi comes equipped with a highly intricate cloud-backed voice recognition engine capable of identifying speech.
Using sophisticated Kaslan algorithms, Buddi can comprehend inflection, tonality and subtle variations in the human voice.
Buddi learns both from human interaction and via its 20 sensors and cameras which provide detailed realtime information about its environment.
Buddi utilizes state of the art sensor designs which provide high resolution image recognition and grip sensitivity.
Buddi comes preloaded with the ability to fluently comprehend and converse in both English and Spanish with the option to expand via the Kaslan Language Acquisition App.
The doll also features "Programming on your tablet, Advanced programming on your computer, and remote control on your smart phone."
First thing's first: is the doll named Buddi in this damn movie? I was assuming that Buddi was the brand-name – similar to what Good Guys was in the original franchise. But that doesn't appear to be the case here. It seems like they're ditching the Chucky name entirely, and going with Buddi. That's...dumb.
In the original series, Play Pals was the name of the company that manufactured the Good Guy dolls. Here, a company called Kaslan is in charge. The website comes complete with an announcement from Henry Kaslan, founder of the company:
A message from Henry Kaslan:
Hello, friends! At Kaslan, we believe that happiness is about more than just entertainment. It's about being known. Understood. Loved. It is our global mission to continue to create innovative and interactive products designed not only to educate and entertain, but to spread friendship across each and every household in the form of technological interconnectivity.
We at Kaslan take great pride in our unwavering focus to revolutionize technology in ways that positively impact the lives of friends across the world. And this, my friends, is our proudest moment. We've taken all of our research and learnings and applied them to create not only the most high-tech and interactive toy on the market, but a companion to be enjoyed by the whole family. Every child is important to us, and every child deserves a best friend, so we at Kaslan made it our top priority to build one.
It is with immense enthusiasm and pride that I introduce to you our most cutting edge, technologically advanced Kaslan product to date. Introducing your new best friend, Buddi. Available for pre-order now, Buddi will be joining households across the world starting June 21, 2019.
Thank you, friends!
Henry Kaslan
President and Founder, Kaslan Corporation
The other big takeaway here: this doll is high-tech as hell. Based on the descriptions above, this sounds less like a doll and more like a smart phone, or an Amazon Echo with legs. I understand why the makers of the film are doing this: they're attempting to bring the franchise into the 21st century. But turning Chucky (sorry, I mean Buddi) into a high-tech killer robot saps much of the charm out of the story. There was something wonderful about the original film's supernatural touches – voodoo being used to transport the soul of a serial killer into a doll. That's creepy and weird! A killer robot, in contrast, just sounds like something out of Westworld.
Finally, the site also comes with some wallpapers featuring Buddi in cartoon form, and to be blunt, I hate them.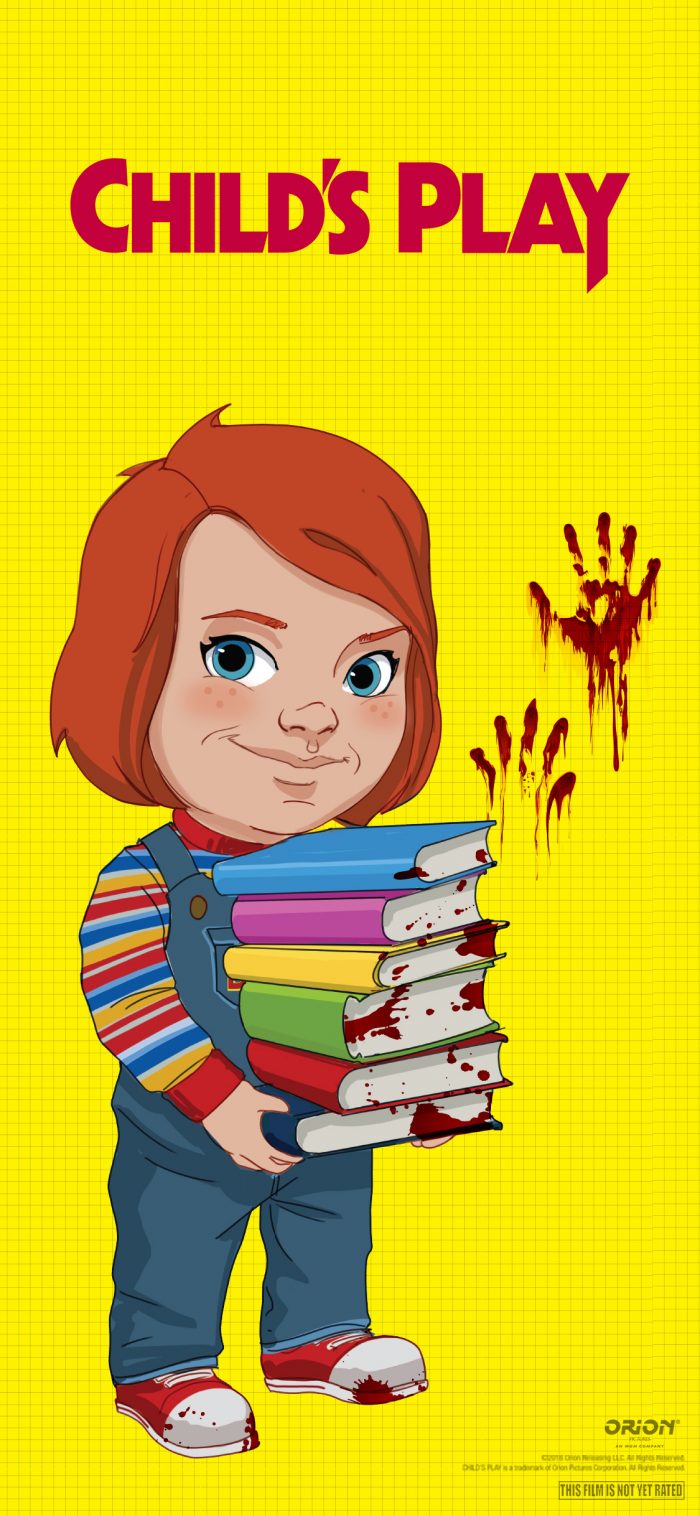 Here's one where he's holding bloody books! Pretty scary, right? Also: why is his head gigantic. Chucky's head was always a little oversized, but this is pushing it.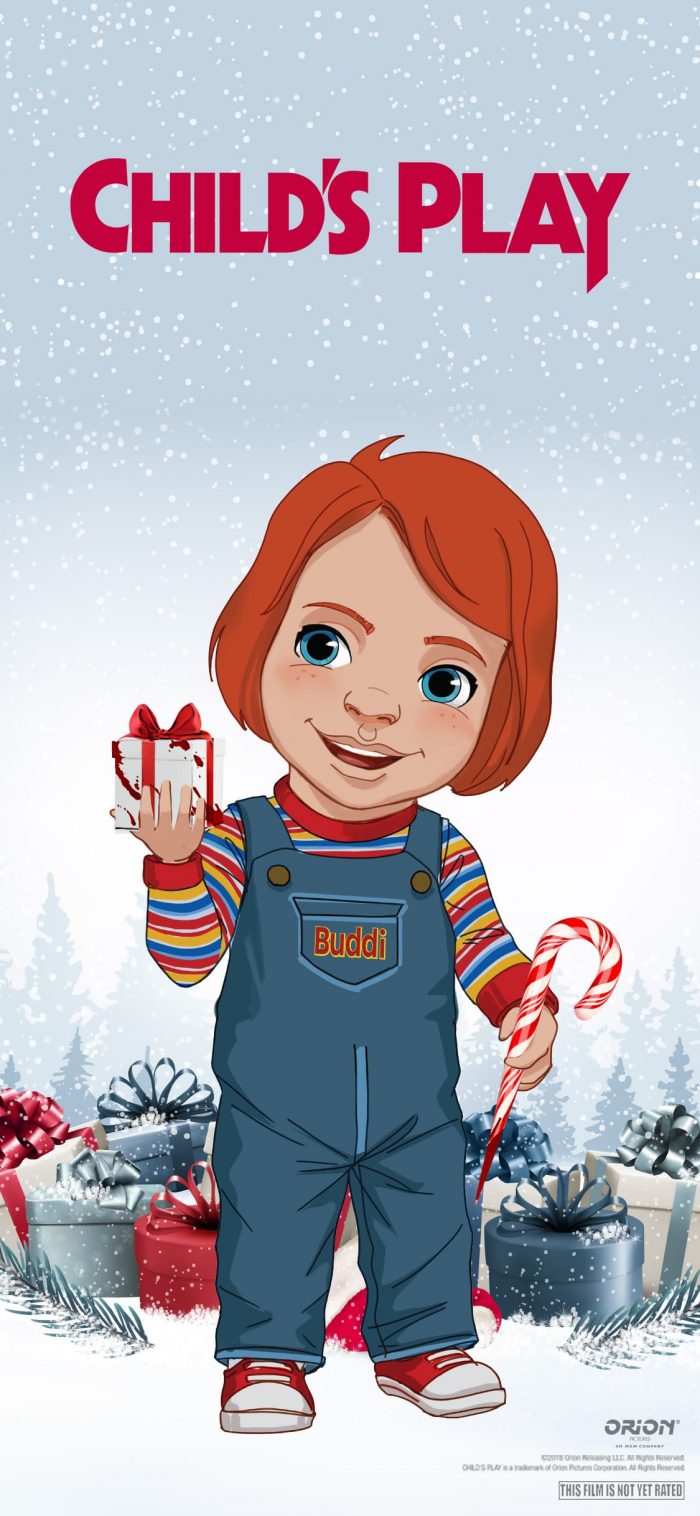 Next, to get into the Christmas spirit, Buddi has a killer candy cane. And also a bloody present. Cool, I guess!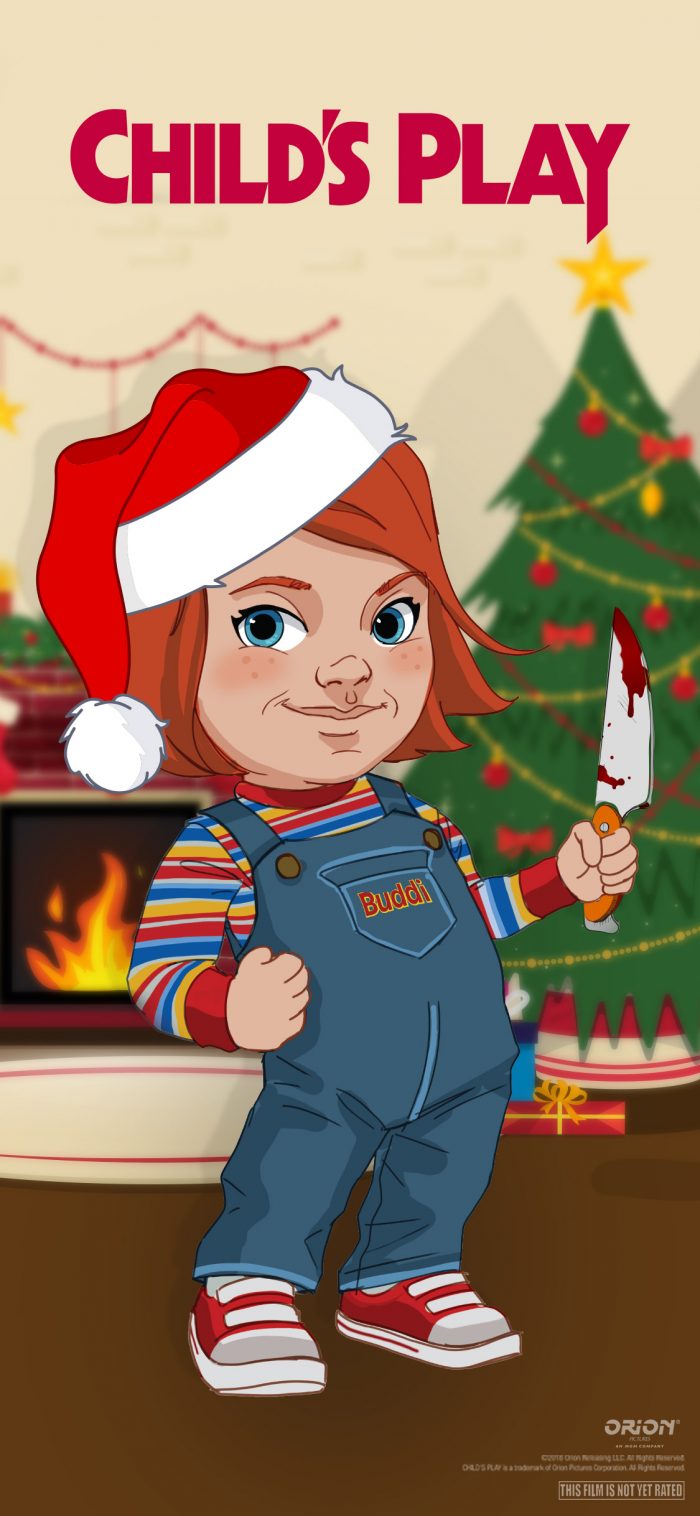 Lastly, Buddi is wearing a Santa hat! Look out!
Again, I want to give this movie a chance. I want to be surprised. I want to walk out of the theater and say, "Hey, you know what, that was a lot better than I thought it would be!" But for now, I remain apprehensive.
Child's Play opens on June 21, 2019.