Bernardo Bertolucci, Oscar-Winning Director Of 'The Last Emperor' And 'Last Tango In Paris,' Dead At 77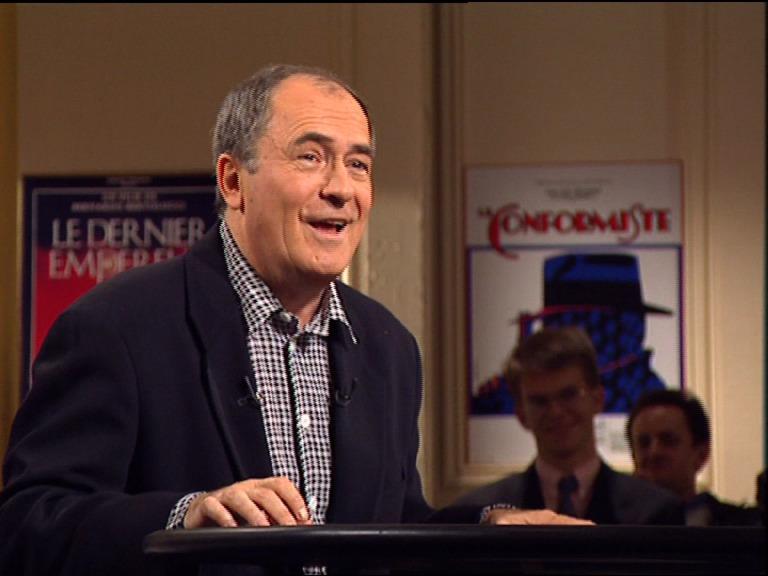 Oscar-winning director Bernardo Bertolucci, best known for his nine-time Oscar-winning masterpiece The Last Emperor, has died at 77.
The Italian auteur behind groundbreaking works like Last Tango in Paris and The Conformist passed away in Rome this weekend following a battle with cancer, according to his publicist (via Deadline). He is survived by his wife, British filmmaker Clare Peploe, whom he has been married to since 1978.
Born in the Italian city of Parma in 1941 to a poet and a teacher, Bertolucci found his way to filmmaking early through his father's friend, avant-garde filmmaker Pier-Paolo Pasolini, then a novelist and poet. Pasolini hired the 20-year-old Bertolucci as his assistant for his 1961 debut film, Accattone, paving the way for Bertolucci to make his own directorial debut just a year later with the 1962 film La Commare Seca (The Grim Reaper). Later in the decade, Bertolucci would find himself as the writer on Sergio Leone's classic spaghetti western Once Upon a Time in the West, providing him the launching pad he needed to forge his own path as a filmmaker.
Bertolucci's career took off with politically-driven features like 1964's Before the Revolution and the groundbreaking 1970 thriller The Conformist, which starred Jean-Louis Trintignant and Stefania Sandrelli in a story about a mild-mannered Italian man who becomes a radicalized fascist and arranges the assassination of his old teacher, a political dissent. This marked the beginning of Bertolucci's long-term collaboration with cinematographer Vittorio Storaro, whom he would work with The Spider's Stratagem (1970), Last Tango In Paris (1972) and the 1976 historical epic 1900. The duo's collaboration on the 1987 epic The Last Emperor, following the life of Puyi, the last Emperor of China, would earn Bertolucci his biggest awards success, winning all nine Oscars for which it was nominated, including Best Picture.
But Bertolucci's name may be most frequently spoken about in Hollywood today in relation to the lightning rod of controversy surrounding Last Tango in Paris, the 1972 erotic drama starring Marlon Brando and Maria Schneider. Back when it was released, it was banned in several countries and Bertolucci was even brought up on charges of obscenity in his home country. But the flame of controversy was reignited following the revelations from Schneider that the film's infamous butter rape scene was planned by Brando and Bertolucci without her knowledge.
But Bertolucci's contributions to Italian and world cinema are undeniable. Bertolucci remains a key figure in Italian cinema of the 1960s and '70s, and continued to make films well into the 2010s, wrapping his final completed feature with the 2012 Italian drama Io E Te (Me And You), adapted from a novel by Niccolò Ammaniti. He also dabbled in Hollywood, with English-language features such as The Sheltering Sky with John Malkovich and Debra Winger, Stealing Beauty with Liv Tyler, and The Dreamers starring Eva Green.
Bertolucci received a star on the Hollywood Walk of Fame in 2008 and was awarded the Venice Film Festival's Honorary Golden Lion in 2007 and an honorary Palme d'Or at Cannes in 2011.