Trailer Round-Up: 'Shoplifters', 'The Emu War', 'Fair Game', 'Unlovable', 'Mirzapur', 'Rosemary's Baby'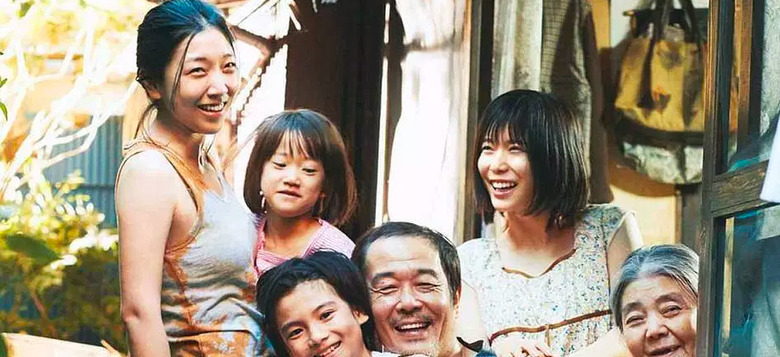 We usually devote entire stories to trailers for bigger, more popular films. But we like to give every movie a fair shake. So when trailers for smaller films, and other oddities, pop up, it's time for a good old fashioned trailer round-up. Below, check out some trailers for movies that might have slipped through the cracks, or might not be on your radar at all.
Shoplifters
Shoplifters won the Palme d'Or at the Cannes Film Festival, and by all accounts, it lives up to the hype. In the film from Hirokazu Kore-eda, Osamu and his son come across a little girl in the freezing cold "after one of their shoplifting sessions.  At first reluctant to shelter the girl, Osamu's wife agrees to take care of her after learning of the hardships she faces. Although the family is poor, barely making enough money to survive through petty crime, they seem to live happily together until an unforeseen incident reveals hidden secrets, testing the bonds that unite them..." Shoplifters opens November 23, 2018.
The Emu War
The Emu War is described as "an absurd take on the unbelievable true story about the Australian Army's declaration of war against the native emu in 1932 Western Australia." Per Wikipedia, "The Emu War, also known as the Great Emu War, was a nuisance wildlife management military operation undertaken in Australia over the latter part of 1932 to address public concern over the number of emus said to be running amok in the Campion district of Western Australia. The unsuccessful attempts to curb the population of emus, a large flightless bird indigenous to Australia, employed soldiers armed with Lewis guns—leading the media to adopt the name "Emu War" when referring to the incident. While a number of the birds were killed, the emu population persisted and continued to cause crop destruction." I'm sure you can make something funny out of this, but I don't think I'll ever be in the mood to watch a movie about people gunning down some animals. Sorry, Emu War.
Fair Game Director's Cut
Fair Game wasn't a huge hit when it hit theaters in 2010. But now, the movie has been re-edited into a director's cut, and it's currently streaming on Netflix. Fair Game tells the true story of how CIA officer Valerie Plame (Naomi Watts) had her undercover status blown by the Bush White House, possibly as retribution for Plame's husband Joe Wilson (Sean Penn) criticizing the Iraq war. I've yet to watch the new cut, but I've heard from reliable sources that it's worth checking out, and much better than what hit theaters in 2010.
Unlovable
In Unlovable, "a sex and love addicted woman named Joy (Charlene deGuzman) learns what real intimacy is when she starts making music with a reclusive man named Jim (John Hawkes)." The film comes from director Suzi Yoonessi, with a script by Charlene deGuzman, Sarah Adina Smith, and Mark Duplass. These should be familiar names if you're well-versed in the world of indie film. Unlovable is now playing in select theaters.
Mirzapur
Mirzapur is a new nine-episode series currently available to stream exclusively on Prime Video, telling the story "of trigger-happy gangsters with sharp minds and dry humor, where loyalties change in a flash and cold cash rules. Violence is an everyday occurrence where complete and utter dominance is the goal. Politicians, cops, lawyers and gun lords are involved in a complex web of relationships and rivalries." Amazon original shows may not get as much attention as Netflix titles, but they should – Amazon has been putting out quality programs, like Homecoming.
Rosemary's Baby 50th Anniversary 
I don't need to tell you what Rosemary's Baby is, right? You've heard of it? I sure hope so. The horror-classic hits its 50th anniversary this year, and here's the trailer to prove it. Mia Farrow plays a pregnant housewife who begins to suspect her neighbors are witches, and they're out to sacrifice her baby. Of course, we know better. Even after all these years, Rosemary's Baby still holds up.