'Bumblebee' Early Screenings Arriving Two Weeks Before Theatrical Release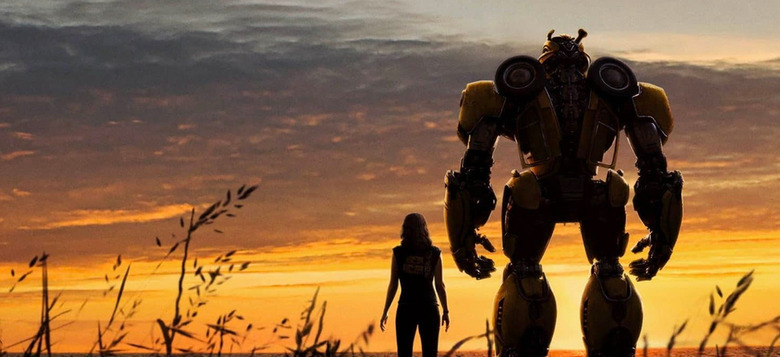 Studio-appointed release dates are lame! What's really cool is seeing a movie early. And if Bumblebee is one of those movies you just can't wait to clap eyes on, you're in luck – Paramount is giving you a chance to catch some Bumblebee early screenings. You need to plan accordingly, though – the early screening is one day only!
On Saturday, December 8, Transformers fans in the U.S. and Canada will have a chance to catch Bumblebee early. This gives audiences a chance to see the film nearly two weeks before it opens nationwide on December 21. Tickets go on sale at participating locations. But wait – there's more. Each admission willscore you "bonus content" – no idea what that could be! – and also a Transformers: Tiny Turbo Changers Movie Toy from Hasbro. Notice "tiny" is in the title, which means the Transformer won't be life-sized. Sorry. Tickets go on sale Wednesday, November 21 (hey, that's today!) at BumblebeeMovie.com, as well as at participating theaters. 
Why would Paramount do this? Hype, of course. Early box office tracking for Bumblebee hasn't been great, and they want to get the word out. The good news is Paramount clearly has faith in the film. If they didn't, they wouldn't be putting it out there so early. Instead, they'd be hiding it away, waiting till the last possible minute to spring it on audiences. In short, this is a good thing! There's a very good chance Bumblebee might turn out to be the best Transformers-related film yet (although that's not exactly a high bar to clear).
Bumblebee Trailer
The film takes place in the year 1987, where, on the run, Bumblebee finds refuge in a junkyard in a small Californian beach town. Charlie (Hailee Steinfeld), on the cusp of turning 18 and trying to find her place in the world, discovers Bumblebee, battle-scarred and broken.  When Charlie revives him, she quickly learns this is no ordinary, yellow VW bug. In addition to Steinfeld, the film stars John Cena, Jorge Lendeborg Jr., John Ortiz, Jason Drucker, Pamela Adlon, and Stephen Schneider.