'Netflix Vs. The World' Trailer: See The Documentary About The Rise Of A Streaming Giant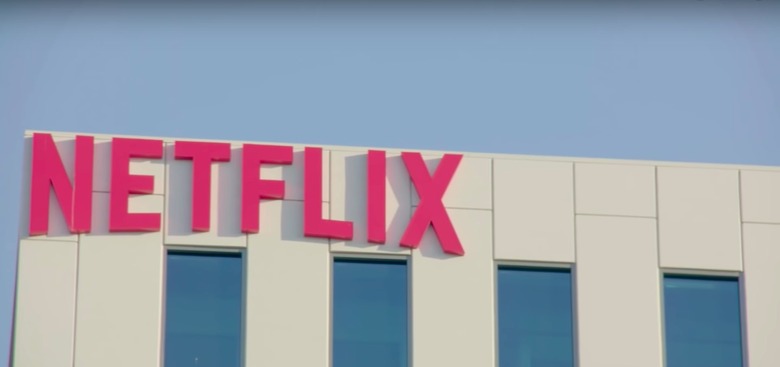 A new documentary charts the rise of Netflix from scrappy start-up to all-encompassing streaming giant whose name is so ubiquitous it's become a verb. Now you can Netflix and chill with Netflix vs. The World, directed by Shawn Cauthen, which dives into the formation of Netflix and its rise to Hollywood powerhouse. See the Netflix vs. The World trailer below.
Netflix vs. The World Trailer
IGN debuted the trailer for Netflix vs. the World, which chronicles the company's two-decade journey from a DVD mailing company to the world's largest streaming and production service.
Director Cauthen joins forces with author-journalist Gina Keating to interview Netflix insiders as well as entertainment industry observers, including Marc Randolph (co-founder), Christina Kish (marketing chief), Corey Bridges (customer acquisition), Jim Cook (operations), Boris and Vita Droutman (computer engineers), Heidi Nyburg (product management), Erich Ziegler (marketing), Paul Kirincich (analytics), Steve Swasey (communications), Tom Dillon (COO), and Tracy de Soto (assistant to Reed Hastings), Blockbuster's John Antioco (chairman and CEO), Nick Shepard (COO), Shane Evangelist (General Manager Blockbuster Online), Ben Cooper (Blockbuster Online marketing), JW Craft (Blockbuster Online operations) and Alan Payne (Former Blockbuster Franchisee).
The documentary trailer paints a rosy picture of the company that shut down the home video rental business and shuttered thousands of video stores throughout the country. For some reason it depicts Blockbuster as this corporate behemoth (which, to be fair, it kind of was) that customers hated, with Netflix as the innovative solution. To be honest, the trailer makes the documentary feel like an uncritical hagiography of Netflix, priming us for the day that the streaming giant rules us all. All hail our streaming overlord, Netflix.
Here is the synopsis for Netflix vs. The World:
This documentary charts Netflix's two-decade rise and transformation of home entertainment, content production and the entertainment industry itself through the voices of its founders, rivals, and industry experts.
Netflix vs. The World  has yet to announce a distributor or release date, but you can check out the a Kickstarter page here.