'Gatz': A 'Great Gatsby' Origin Series Featuring A Young, Hot, Mixed-Race Gatsby Is Coming To YouTube Premium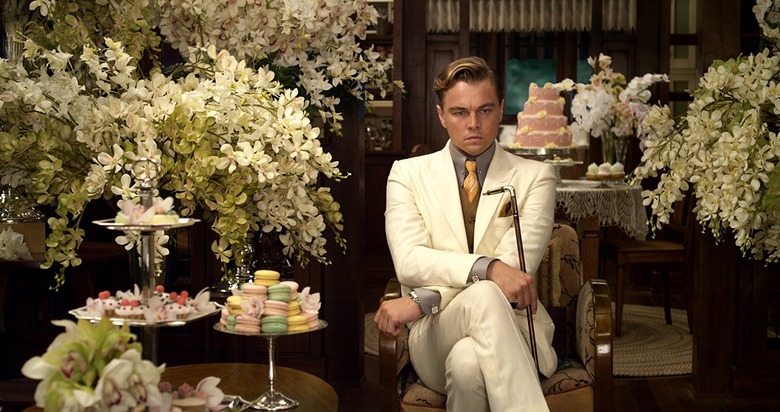 You know those "The Great Gatsby parties" that everyone throws that are only vaguely inspired by 1920s fashion and completely miss F. Scott Fitzgerald's whole message on decadence and the fallacy of the American dream? The upcoming YouTube Premium series, Gatz, is that, but worse.
This Great Gatsby origin series is being developed at YouTube Premium, which will reimagine the tragic figure in the Fitzgerald classic novel as a mixed-race man, based on some academic theories that posit that Jay Gatsby was mixed race. But because this is an origin story TV series, you can bet that this Jay Gatsby will at least be hot and young, and possibly solving mysteries.
Deadline reports that Greg Silverman's Stampede has tapped Paul Shapiro as head of television to oversee two drama projects, including the YouTube Premium series Gatz, which is now in development. The other series is the recently announced crime drama Witnesses, which is already in the works at Fox through 20th Century Fox TV.
Both Shapiro and Silverman will serve as executive producers on Gatz, which is written and executive produced by SC Sansiveri. The series is a retelling of F. Scott Fitzgerald's classic novel and is based on the academic theory that Fitzgerald's titular character, Jay Gatsby, was actually a mixed-race man.
Here is the logline per Deadline:
The series is a retelling of the tale through that very lens, embracing the cultural aspects of the time during the height of the Harlem Renaissance.
It's unknown how close Gatz will hew to the story of The Great Gatsby, but it seems more like a reimagining than a straight adaptation, especially with the setting of the Harlem Renaissance. I do think the mixed-raced angle is intriguing. But the fact that this is being billed as an "origin story" is where this series becomes a bit questionable. I'm not here to give a whole pretentious "the book is better" spiel, but the reason that Jay Gatsby's origin is so glossed over in Fitzgerald's novel is because Gatsby's reinvention of himself as a man of wealth is the indictment of the American Dream (and because Gatsby isn't so much a character as he is an analog for that illusory Dream). How Gatz will drag that origin story out over an entire TV series I'll never know. Though if we can learn anything from the other countless "hot, young" origin stories, there will be a lot of sordid sex, affairs, and possibly some mystery-solving.