Sequel Bits: 'Inside Man 2', 'Zombieland 2', 'Bumblebee', 'Avatar', 'John Wick 3', 'Ralph Breaks The Internet', 'Fantastic Beasts'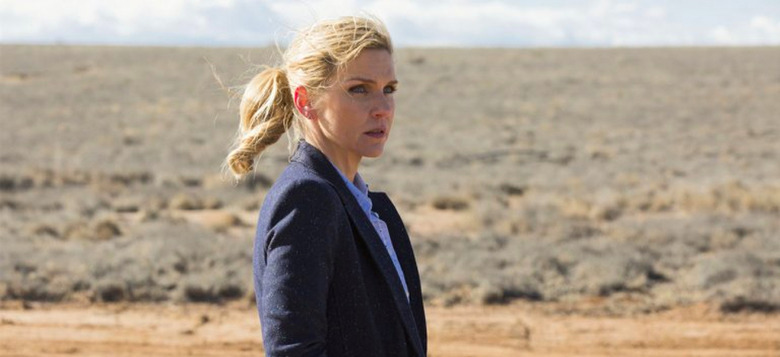 In this edition of Sequel Bits:
Better Call Saul's Rhea Seehorn joins the cast of Inside Man 2.
Zombieland 2 starts shooting in January.
Bumblebee is rated PG-13 (sorry for those of you hoping it would be rated R).
The main cast has wrapped on the Avatar sequels.
Despite rumors to the contrary, Common isn't in John Wick 3.
Read about the real reason Ralph Breaks the Internet dropped Wreck-It-Ralph 2 from its title.
Ezra Miller had a "meltdown" about the new Fantastic Beasts twist.
I can't say I was very excited for Inside Man 2, a sequel to Spike Lee's 2006 hit. For one thing, no one involved with the original film, including Lee or the cast, is returning for this follow-up. For another, the plot – "The U.S. Federal Reserve is robbed by a highly organized and cleverly orchestrated team of crooks. With dozens of tourists held hostage during a 10-hour siege, an NYPD hostage negotiator and a federal agent join forces to rescue the hostages and foil the heist" – makes this sound more like a remake than a sequel. But now, Rhea Seehorn has revealed she has a part in the film. And my interest has increased significantly.
Seehorn is best known for playing Kim Wexler on Better Call Saul, and she's phenomenal. I'm shocked she hasn't received more film work, and I'm a little disappointed that one of her first major film roles in recent memory is this. Still, Seehorn's presence alone has ensured I'm going to check this out.
Per the video above from Watch Jojo, the long-awaited Zombieland 2 will start shooting in January 2019. The main cast is all expected to return, in a story that finds zombie slayers Tallahassee, Columbus, Wichita, and Little Rock facing-off against "the newly evolved undead." There's been talk of a Zombieland sequel for years, but now it's officially happening. Venom director Ruben Fleischer will return to helm, with original screenwriters Rhett Reese and Paul Wernick coming back as well.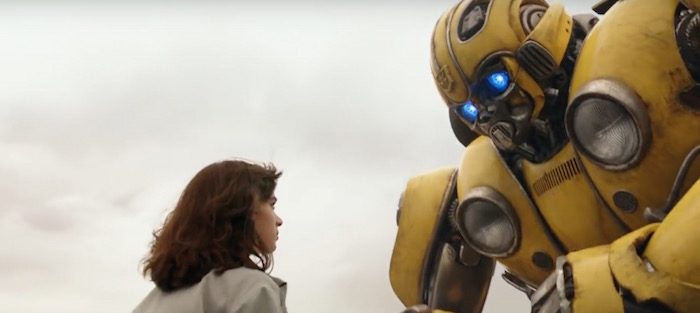 I know many of you had your hearts set on an ultra-violent, super-vulgar, R-rated Bumblebee. But that's not happening. Instead, the Transformers prequel has officially earned a PG-13 rating for "sequences of sci-fi action violence." The other Transformers films all earned PG-13 ratings as well, although they also featured "crude innuendo" which apparently isn't present here. Which means you don't have to worry about a scene in Bumblebee where an Autobot pisses gasoline on someone, or some other such nonsense. Bumblebee opens December 21, 2018.
James Cameron took a (very rare) break from filming on the performance capture stage to record a message to Avatar fans!

Watch for a progress update on the sequels and a brand new trailer for his long-time passion project, Alita: Battle Angel. #AvatarFamily @AlitaMovie pic.twitter.com/Vz6bqp73DA

— Avatar (@officialavatar) November 13, 2018


James Cameron emerged from the world of Avatar to introduce the trailer for Alita: Battle Angel, a film he produces. But before he did that, Cameron dropped some info regarding his massive Avatar sequels. "Today we're capturing some stunt scenes, but our principle cast are all wrapped – Sam [Worthington], Zoe [Saldana], Sigourney [Weaver], Stephen Lang, Kate Winslet – they're done now but they gave us incredible performances, and I can't tell you how proud I am of the work they did on these films." That's right – the main cast has wrapped, and now comes the intense process of post-production, where Cameron and company bust out the computers and get to work creating the digital landscape. You can look for the first of several Avatar sequels December 18, 2020.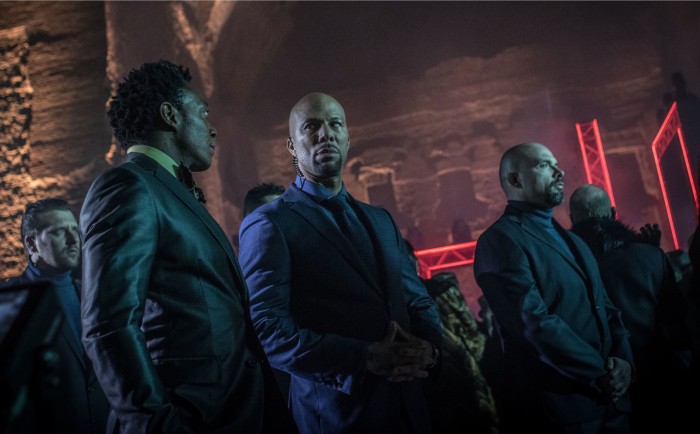 There had been rumors that Common would be returning for John Wick Chapter 3, but apparently they were premature. The musician and actor revealed to Coming Soon that his character Cassian, first glimpsed in John Wick Chapter 2, won't be back:
"I'm not in the third part, but I could say that I really loved being a part of John Wick 2 and it was an amazing experience. Working with Keanu [Reeves] and [director] Chad [Stahelski], they're just phenomenal. Challenged and really passionate about the stuff, and I can say that [John Wick 3] is going to be incredible, though, I'll tell you that much."
John Wick Chapter 3, which will once again find Keanu Reeves killing everyone who gets in his way, opens May 17, 2019.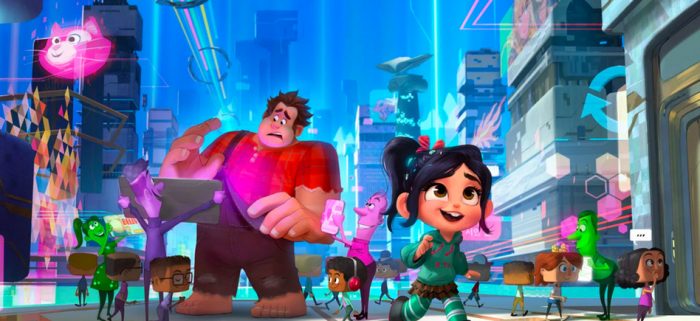 For a while, the Wreck-It-Ralph sequel Ralph Breaks the Internet was going by the awkward title Ralph Breaks the Internet: Wreck-It Ralph 2. Eventually, the powers that be shortened it, and thank heavens for that. You can probably guess why it was shortened, but in a new interview, co-directors Phil Johnston and Rich Moore confirmed it: for the sake of brevity. As Johnston and Moore tell it, a journalist asked them to shorten the title simply because it would be a lot easier to write, and Moore and Johnston realized it was true. The rest is movie magic. Ralph Breaks the Internet opens November 21, 2018.
WARNING: SPOILERS FOR FANTASTIC BEASTS 2 FOLLOW. At the end of Fantastic Beasts: The Crimes of Grindelwald, there's a pretty big twist that reveals Ezra Miller's character Credence Barebone is really a long-lost Dumbledore brother named Aurelius. Some fans aren't thrilled with this, as it plays hell with the Harry Potter mythology as many know it. But it's canon now, and we'll all just have to deal with it. Ezra Miller certainly seems fine with it, and in this interview with Bleeding Cool, the actor confirms had a "serious-serious meltdown" when he learned of the big twist.