'Castlevania' Producer Adi Shankar Making 'Devil May Cry' TV Show Set In Same Multiverse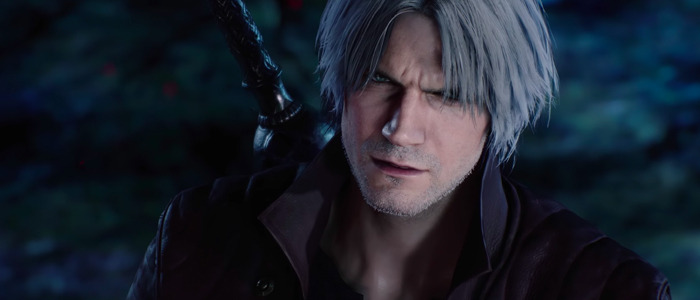 Last month, producer Adi Shankar (The Grey, Dredd, Lone Survivor) teased the following message: "I can confirm that I'm working with an iconic Japanese gaming company to adapt one of their iconic video game series into a series." One of the trades reported that he was hyping a The Legend of Zelda TV show, but that was incorrect.
Instead, Shankar revealed today that he's working on a Devil May Cry TV show based on the popular video game and that it will "be a part of a multiverse with" his Netflix animated series Castlevania.
Open for business. pic.twitter.com/TCT5JH9fXz

— Adi Shankar (@adishankarbrand) November 16, 2018
"I've acquired [the rights to Devil May Cry] myself so that the jabronis in Hollywood can't fuck this one up, too," Shankar told IGN. "Devil May Cry will join Castlevania in what we're now calling the Bootleg Multiverse. Let the speculation begin. You can read into that all you want."
Over the past several years, Shankar has produced a number of what he calls "bootleg" productions: essentially fan films that deal with familiar characters. He started with The Punisher: Dirty Laundry, which brought Thomas Jane back to reprise the title role, and followed that up with Venom: Truth in Journalism and an animated Judge Dredd short called Superfiend. Most recently, he earned a ton of buzz with the hyper-violent short film Power/Rangers based on the kids' show.
At this point, we're left with more questions than answers. IGN confirms that the Devil May Cry series will be animated, but Shankar went out of his way to specify that he's acquired the rights himself – does that mean this will end up on a different platform than Netflix, where Castlevania just dropped its second season and has season 3 lined up? Is that why it's being referred to as a "multiverse" instead of a more explicitly connected shared universe – because it will exist on a different platform?
Devil May Cry debuted in 2001 and spawned multiple sequels, with Devil May Cry 5 set to drop in March 2019. The series follows a demon-hunting mercenary/vigilante named Dante who's out to enact revenge on demons for killing his mother and corrupting his brother Vergil (Dante, Vergil, and other character names in the game series are shout-outs to Dante Aligheri's Divine Comedy, which sent its protagonist through various levels of hell).Castlevania is an anime-inspired series based on a pair of the later games in the franchise, following the adventures of Trevor Belmont, a monster-slaying warrior who protects the people of Wallachia from Dracula (yes, THE Dracula).
How will the two properties cross over? We have no idea! Shankar is a showman in the classical Hollywood tradition, and he knows how to get a fan base riled up and excited. Hopefully, we'll learn more about how exactly this "bootleg multiverse" will work, but in the meantime, Shankar has the fandom community right where he wants us: speculating wildly based on almost no information whatsoever.