'Young Justice: Outsiders' Finally Gets A Premiere Date On DC Universe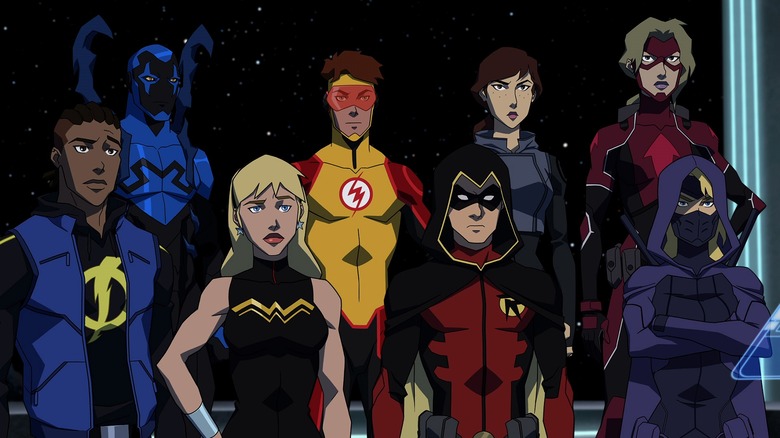 The Apocalypse is coming to Young Justice — more specifically, the fan-favorite superhero animated series is heading to Apokolips on the highly anticipated third season, Young Justice: Outsiders. A new teaser released for Young Justice: Outsiders gives us a glimpse at the dangerous alien planet as well as our first confirmation of the season's official release date on DC Universe.
Young Justice Outsiders Release Date Announcement
Young Justice: Outsiders officially has a release date. The fantastic superhero animated series was unjustly cancelled by Cartoon Network five years ago, airing its second and (what was thought to be) its final season on the network in 2013. Now, six years later, the highly-anticipated third season will pick up with our favorite DC Comics sidekicks on January 4, 2019, with new episodes released weekly.
The series will premiere on DC Universe, following the release of its first original title Titans, but likely before the premiere of DC Universe's next-live action series. But Young Justice is one of the few titles that has a built-in audience, one that accumulated dozens of petitions in the wake of its cancellation. It's certainly a show that is getting me to consider getting a DC Universe subscription, despite the lackluster reception to Titans.
The fact that they're upping the stakes and potentially introducing Darkseid makes Young Justice: Outsiders all the more intriguing. The show actually teased the appearance of one of DC's biggest baddies in the final scene of season 2, with immortal baddie Vandal Savage visiting the hellish planet to greet its ruler. That and the metahuman subplot promise an even darker season for the superhero sidekicks.
Here is the official synopsis for Young Justice: Outsiders:
Highly anticipated by fans and picking up after the dramatic events of Season 2, Young Justice: Outsiders finds our heroes reuniting to take down a metahuman trafficking organization. This special San Diego Comic-Con sneak peek relives some of Young Justice's most impactful moments before giving us our first look at Outsiders.
The show will be arriving on DC Universe on January 4, 2019.